It's an interesting time to be a wrestling fan. It feels like we're in the middle of a sea change. As usual, it only feels like that. We won't know until several years down the line if this really was an era of change but with the ultimate heel family back in charge, a true heel champ in Orton and the development of several upper-mid tier stars, this could be that time. It could be argued that this is an important period as the Monday Night Wars. Then, WCW was battling to put the WWE out of existence as it dominated the product. Now, with UFC, social networking and a global recession, WWE has to fight against very different factors to still be relevant and survive long into the future. Every product has to move on and adapt. Look at heavyweight boxing. Stagnant. Interestingly, look at amateur wrestling. Kicked out the Olympics, it adapted the rules to make it more 'user-friendly' and they were voted straight back in this weekend. Change hurts but it's also necessary.
Again, we won't know until two or three years down the line how important this year has been. We won't know whether Daniel Bryan's recent run really is there to keep the seat warm for Cena's return from injury and save us all against the new Corporation. What can't be argued though is that WWE is finally investing time and energy into a new crop of stars. Men and women who will hopefully be with the product for a very long time and keep it current.
In five years time, who will be leading the front line? Granted, Cena will probably still be around. He'll be 41 and, a few injuries accepted, he's pretty good at keeping fit and fighting strong. Randy Orton will only be 38 and, wellness policy strikes aside, is a fix to still be there or there about. Triple H will be almost fifty but is the new Mr McMahon and arguably loves the limelight more than his father-in-law so, unless he screws up in his COO backstage role, will still be popping out to take up 45 minutes of the four hour RAW's we'll be watching in 2018. CM Punk? 39, but with a new contract negotiation to be had next year, it always feels like his future is in the balance. Not because of the company, but because of the decisions he makes himself.
So, with the front-line still there or there about, who will be the men or women that will be leading the front-line alongside Orton, etc.? I'm not necessarily talking about the Sami Zayn's or the Bray Wyatt's. I'm not talking about wrestlers who only recently landed on the main card (otherwise The Shield would take up three spaces themselves). Yes, there is a very realistic chance that a Seth Rollins will be a leader by then but I'm talking about the mid-card or upper mid-card wrestlers who will make the transition to the very top of the company, lead from the front and become worldwide fan favourites or despised heels. Their faces on the Wrestlemania poster. Some are already there or there abouts, but I'm talking about being 'leaders' of the company that the publicity and main events are sold on. So, this is a bit of a prediction column but it's also not fantasy booking. It's also my own opinion. You'll no doubt have five equally relevant choices which are totally different. Some have already won World Titles but haven't quite made that leap to a Cena, Punk, Orton level. Also, I've not just gone for my favourites. There is at least one of the list who I really can't stomach at the moment in their current 'package' but I feel it's almost undeniable that they'll still be out front and centre in five years time.
I'll start with the most obvious right now...
1. Daniel Bryan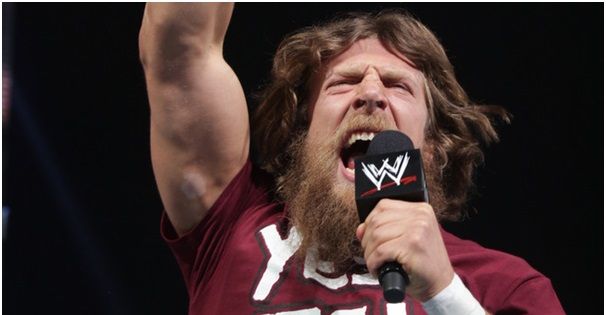 I know, I know, but still, compare where he is now to when he sent himself to FCW after signing and then shifted to the debut series of NXT with The Miz as his mentor and Michael Cole burying him. Then remember the 'firing' after the Justin Roberts 'tie' incident. He's come a long way in three and a half years. For all the slings and arrows of outrageous fortune hurled at him, he's got to this point now. A two minute WWE champion entrusted with leading the babyface side of the product until the end of January at the least. He's not on top of the mountain just yet and, similar to my opening comments, we won't know until a few years down the line how important this period was, but we certainly won't know how important it was to Daniel Bryan until then. At the moment, he is one of the locks for be one of the faces of the WWE in five years time. He'll be 37 and, as long as injuries don't plague his later years, should be always in the hunt or involved in a major storyline. Obviously, he can wrestle but he's also getting better on the microphone with each passing week and month. He can play face or heel, manic or lover. Basically, when the WWE writers have an off-month, you can guarantee that Bryan will polish up their work and still create something memorable, and there's not many that can currently do that.
2. Sheamus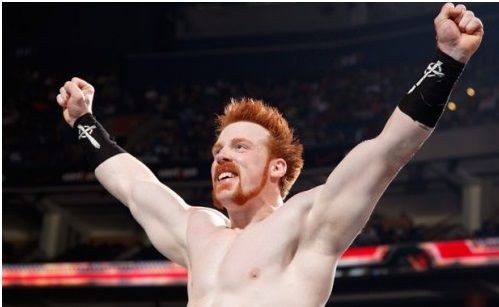 Sheamus. Oh God. As someone from this side of the Atlantic, I should be all over him. The brawler from Dublin who defeated Cena for the WWE Championship. I know it could be argued that he is already 'up there' but I feel that, at 39 he will be a long established figure of the company. Yes, maybe nearing the end of his run but still there all the same. He's a three times World Champion but recently he has stagnated horribly. If you follow me on twitter (and if you don't – my current favourite thing to tweet about is Barney 'suit up' Stinson) you'll know how angry the current version of Sheamus makes me. We should cheer a 'face' bully. Damien Sandow we should hate because of his arrogance and the undoubted intelligence he shoves down our throat, we don't need a spoilt brat like Sheamus losing at a game of chess of punching his lights out. I agree that, with the 'Be A Star' initiative there a strong lines to be drawn about bullying and 'heelish' behaviour. The bad guys will always bully and cheat but they'll always get the comeuppance. Having a good guy being a bully is truly awful though. However (and I'll just slide the soap box away while no one is looking) he is good on the microphone and is a bloody good power wrestler. He can play heel and face and, hopefully, will be moving into a more heelish role for the time being on his return next year. I know many will look at this pick as a bit of a cheat, picking a three time world champion, but I've never felt he's really 'got to the top' or, beyond the feud with Cena, headlined a PPV. I do see him building on this in the next five years as the company clearly trust him and he's clearly a good fella. He just needs a bit of a change-up.
3. Dolph Ziggler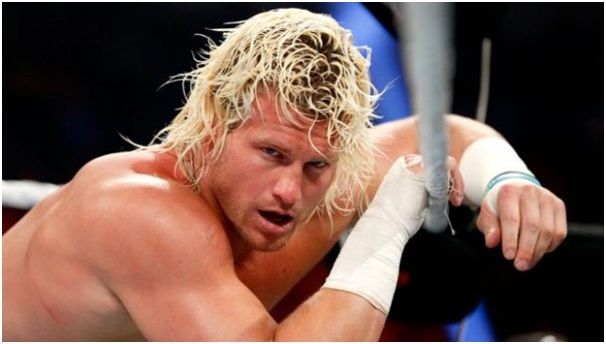 I suppose this is my 'risky' pick. Maybe this is the one where I've let personal feelings get in the way. Yes, there is current talk that he has annoyed management. Well, he's still being nicely positioned in the Corporation storyline so I'm not too worried right now. Whereas Sheamus and Daniel Bryan have already had one or two nice runs with a major title, Dolph's two runs involve 'receiving the title' and an unfortunate concussion. It's almost like he takes one step forward and two steps back. However, at least in the ring, I feel he is similar to Daniel Bryan in that he can make something average look very good. Big E Langston is powerful but against Ziggler he looks like a monster. So, yes, Dolph can 'sell' but it's more than that. He clearly goes out there every night determined to put on the best show of the night. He genuinely wants to steal the show. It feels like the company doesn't trust him though and that's why this is my risky bet. I hope he doesn't get annoyed and move on to TNA or ROH (although, in five years time, will there even be a TNA to move on to?!). I just hope that someone behind-the-scenes thinks, 'yes, let's run with him for a few months and see what he can do'. I want him to be a true main-eventer in five years. He'll be 38. There's no doubting his work-rate, it's just that last thing he needs. Management approval.
4. Cody Rhodes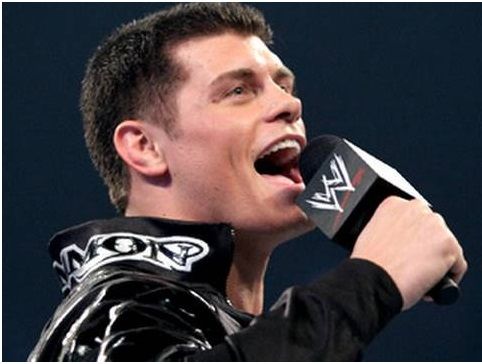 This is the one I'm most excited about. If WWE press the button on Cody he could go all the way. In five years time he'll be 33. Primed to lead the company. He's got the look. He can talk. He can play various roles. He can run with various feuds and can wrestle. If, as most people are hoping, the WWE put him alongside Bryan in the 'New Corporation' feud, it could make him into a star. I can see him main-eventing and also, potentially, doing a few of those movies the WWE like putting out there (well, if Ted DiBiasie can get one, why not Cody?). Similar to Ziggler, it feels like all it needs is management to get behind him but, as opposed to Dolph, it feels like management do trust him. Whereas Damien Sandow needs the Money in the Bank briefcase to legitimise him for the next few months, it never felt like Cody needed it. Sure, it would have been nice for him and his fans, but he didn't really need it. He's held the Intercontinental Title twice and the tag-team titles four times. He's even got a Slammy for 'Outstanding Achievement of baby Oil Application' and if that doesn't lock him down to lead the company in five years time, I don't know what does.
5. AJ Lee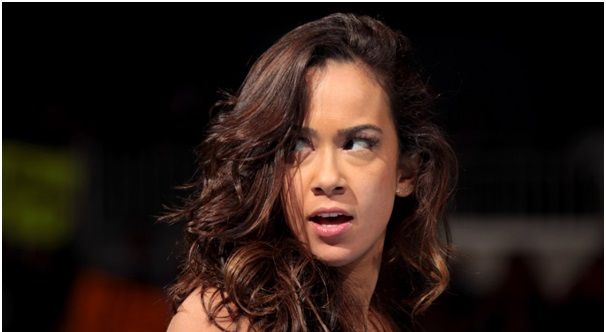 In a way, this is the most important one. Firstly, with the exception of AJ, Kaitlyn and Natalya, the Diva's Division is a mess. 'Total Divas' is giving some mainstream publicity to the 'brand' but there's only really AJ right now who feels like a fully formed character for a wrestling company. She tells stories out of the ring and she does her damndest to do it in the ring too. Also, she'll be 31. You think there's ageism in male wrestling? No. Of course not. Not when The Undertaker can return once a year and Sting can hop around on one leg. In women's wrestling, again, it's a mess...and, no, I do not include Vicky's annual humiliation as a particularly positive aspect of the programming. AJ should be with the company no matter what. Yes, I felt they shot too early in making her the GM but, give it a few years, if, for whatever reason she's no wrestling (and I hope she is) due to injuries, etc. keep her front row and centre. Also, and maybe this is another column down the road, but get rid of the 'Divas' name. It smacks of men laughing in the locker room at the 'sexy women who are high maintenance'. One of the only things TNA has done well in the past couple of years is treat most of their women's division with a modicum of respect. WWE should be leading the way on this. Treat the women's division with strength and honesty. Build up female stars that young female fans can look up to. Have heelish women who we hate as much as the heelish men. Let us cheer when they are knocked off their perch. It's nine years since Trish Stratus and Lita main-evented RAW in a great match, one of my favourites. Can you imagine that now? Of course not. AJ Lee needs to fight from the front to make the women's division relevant again.
So, there we have it. Like I said at the start. You'll have five different names no doubt. Also, to reiterate, yes, in five years time, I really hope names like Rollins, Ambrose and, yes, even Langston are up there main eventing, but this column was about those names that are big and will only get bigger. Who will lead the brand. Who will get the column inches and their faces on the Wrestlemania poster. To end though, in five years time, as long as WWE evolves, the men's division and various belts will still be in good hands whoever is leading the company, my number five pick is the most important because, the role of women in the company is intrinsic and important. No doubt Stephanie McMahon knows this but do we really have to wait five years for another women's match to headline RAW and for it to feel right? I hope not.
'In five years time I might not know you
In five years time we might not speak
In five years time we might not get along
In five years time you might just prove me wrong.'
('5 Years Time' Noah and the Whale).
Please follow me on twitter @HughFirth or email me on ashburnham54@yahoo.com All constructive criticism is appreciated.
Ta ta for now and hopefully see you next week.