A look back at 2012's best Thursday Headlines.
Today is New Year's Eve, and as the resident Monday writer here at TJR Wrestling (most of the time anyway), I thought it would be fun to take a look back at 2012. For those of you familiar with my writings, you know that along with The Monday Sharpshooter, I also write Thursday Headlines. Thanks to my Headlines duty, I've gathered plenty of wrestling news over the year. Which makes this article all the more easy. Here are my favorite 2012 Thursday Headlines (Get ready for LOTS of Marty Jannetty):
(Note: While goofy pictures have become a staple of Thursday Headlines, I'm keeping them to a minimum in this compilation. Not just because of the amount of effort it would take to repost all of them, but because of the amount of space it would take up. Don't worry, I kept in some good ones.)
—————————————————————————————————————————
According to PWTorch, WWE stock closed yesterday at $7.96 per share, a nine-year low. This of course comes hot off the heels of the most profitable WrestleMania in history for the company, and the return of mega-star Brock Lesnar. Following the bad news, we at Thursday Headlines got ahold of WWE Chairman Vince McMahon for comment. "What more could you do to excite investors in the WWE, Mr. McMahon?" we asked. "There is only one thing left for me to do..." McMahon answered...
—————————————————————————————————————————
WWE Hall of Famer Shawn Michaels has signed an endorsement deal with Eyeblack.com. The eye-black maker will feature a line showcasing Michael's name, nicknames, and catchphrases, to be used when hunting. In other news, Marty Jannetty endorsed nooses have failed to latch on. (PWTorch)
—————————————————————————————————————————
According to ProWrestling.net, Hulk Hogan's supposed "new idea" that will not only revolutionize TNA, but perhaps the entire wrestling industry itself, isn't going over too well in the TNA locker room. Indications are that Hogan wants TNA fans to video record any and all interactions with TNA wrestlers. This fotage could then be used by the company in episodes of Impact Wrestling. This of course would require TNA talent to adopt their in-ring personas during their everyday lives.
I know Hogan's idea seems crazy, but it could've been much worse, as this idea is actually Hogan's "plan B". What was his "Plan A", you ask? Luckily we at Thursday Headlines have gotten ahold of an actual transcript of a meeting between Hogan, Eric Bischoff, and Dixie Carter, in which Hogan's original plan is discussed:
Hogan: Ok Dixie, I was holding out for the last two years, but I'm finally ready to deliever on my original promise to elevate TNA.
Bischoff: You're going to love this babe, even Jason Harvey loved it!
Hogan: Just don't tell anyone yet, because it's a super duper secret.
Dixie: Ok, what is it?
Hogan: Well we start off with one last match for yours truly, the Hulkster.
Bischoff: One last shot at the gold!
Hogan: I take on Bobby Roode.
Bischoff: The Future vs The Past!
Hogan: We battle, and just as I am about to do the right thing for once in my life, and pass on the torch for good...
Bischoff: I know Jason Harvey.
Hogan: Kablam! Fucking LEG DROP!
Dixie: Leg drop?
Bischoff: From Zues himself.
Dixie: Uh... No. Got anything else?
(Long awkward pause after Hogan suggests fans intrude on wrestlers privacy)
Bischoff (Yelling at the top of his lungs): I ONCE CREATED THE NWO!!!
—————————————————————————————————————————
Apparently the official theme song for WWE's Over the Limit pay-per-view is "War of Change" by Thousand Foot Krutch. Is it just me, or are band names getting dumber and dumber by the day? Back in my day, bands put some thought into their names, like Metallica, Megadeth, The Beastie Boys, and The Lone Rangers. Now bands seemingly throw their names together using random nouns and adjectives. Thousand Foot Krutch, Bullet for My Valentine, Five Finger Death Punch, My Chemical Romance - stupid stupid stupid. What's next? Sunset Power Fart? (Wrestling Inc)

—————————————————————————————————————————
The WWE has reportedly signed Ashley Fliehr Johnson, Ric Flair's daughter, to a developmental contract. No word as to whether or not Ashley is a limousine ridin', jet flyin', kiss stealin', wheelin' dealin' daughter of a gun. WOOOO!! Even if she never makes it to Raw or Smackdown, I can guarantee you one thing: She can't be any worse than Garet "shitburns" Bischoff. His sideburns look like little turds. Think about it. It'll hit you later. (SEScoops)
—————————————————————————————————————————
TNA has filed an official complaint against Scott Steiner in Nashville Chancery Court, claiming that his negative remarks towards the company and Hulk Hogan and Eric Bischoff in particular break a contract he signed in 2010. Steiner's response to the official complaint? "YOU GONNA SUCK MY DICK OR WHAT?" He's a poet. (PW Torch)
—————————————————————————————————————————
Shawn Michaels and Marty Jannetty will be together at The Big Event in East Elmhurst, New York this October, reuniting the Rockers. (Wrestling Inc) You can imagine how thrilled we at Thursday Headlines are about the news. HBK has always been a favorite of ours, and Marty Jannetty... well he's just as much a part of Thursday Headlines as fart jokes and tv/movie references are. A picture with the two will run you $100, but come on, how awesome would that be? Plus, the proceeds go towards the Marty Jannetty "Jesus Christ I'm So Fucking Hungry Fund". You always said you wanted to donate to charity...
—————————————————————————————————————————
According to WWEDVDNews.com, WWE is currently producing a 3-disc DVD covering the career of Brock Lesnar. We at Thursday Headlines are excited about this development, but you know who's REALLY excited?... This guy!

—————————————————————————————————————————
The Ultimate Warrior is back on Thursday Headlines! Let's have a mini-celebration for that alone. I'll break out the club soda. Apparently, everyone's favorite wacko from the 80's has been accused of fraud. According to TMZ, Christopher Elias, a sports merchandise collector, has filed a police report against the man formerly known as Jim Hellwig for swindling him out of a $28,000 merchandising deal. Warrior was to provide Elias with a bevy of classic merchandise, as well as rare items, like used wrestling trunks. Yep, you read that correctly, Elias paid Warrior for what basically amounts to used underwear.
Elias surely must be disappointed that his deal with Warrior fell through. I feel for him, I really do. Which is why I'm going to make a one time offer: a pair of my used briefs, worn while wrestling my dog Conan (The Barbarian) for the low low price of $599. That's a steal! Sure, I'm no Ultimate Warrior, but I've watched a bunch of wrestling in my lifetime, am moderately successful writing about it (minus the fame, money, and ladies), and I'm really cool. David Caruso saying a one-liner to start an episode of CSI cool. Just ask Conan. So let's make this happen Chris!
—————————————————————————————————————————
In an article about celebrity donations to political figures, CNN listed Vince and Linda McMahon as significant contributors to the Romney campaign. In fact, McMahon has donated nearly $10,000 to the Romney Victory Fund, and a staggering $150,000 to the Restore Our Future Fund. Now, I'm not going to get into politics. Whichever side of the fence you sit on (if you're American), it's your right to believe what you believe. But I will say this: if I knew nothing about American politics, and simply looked to Vince McMahon as an example of a Republican, I would think they're all batshit crazy. (CNN)
—————————————————————————————————————————
Matt Morgan hinted on Twitter that he will not be returning to TNA after his contract is fulfilled. He then implied that WWE may be a possible destination... Or something like that, I was too busy seeing The Dark Knight Rises for a second time to really pay attention. Hey, you guys see The Dark Knight Rises yet?? Boy howdy that was an awesome flick! I have to say, I've never been MORE attracted to Anne Hathaway or felines. What were we talking about again? (PWTorch)
—————————————————————————————————————————
On this week's episode of MLW Radio, former Mexican wrestling icon Konnan spoke about how much the drug culture has changed in the industry. Konnan cited an instance in which he witnessed Shawn Michaels and Curt Henning openly smoking drugs in WWE showers. Apparently Konnan was unsure of whether or not the two legends were smoking marijuana or a cigarette until he witnessed Michaels and Henning slowly creep up on the Undertaker, and gently nibble his elbows, thinking he was the world's largest ice cream bar in the world's most awkward case of mistaken identity. (Wrestling Inc)
—————————————————————————————————————————
TNA Knockout Gail Kim's wedding with Robert Irvine will be aired as a special on Food Network, titled "Wedding: Impossible". Robert Irvine of course is the celebrity chef behind the hit TV show Restaurant: Impossible. Little known fact: Irvine is also one half of the R&B duoF*ck Sleeves, with Ed Hochuli. Be sure to head to iTunes and download their smash hit "Let Me Point You To The Gun Show". (SEScoops)
—————————————————————————————————————————
In an interview with Fight Club Chicago, Kevin Nash addressed the backlash his comments with Grantland have received. In particular, he now claims that his criticism of Daniel Bryan and CM Punk not being big enough to look the part of a Superstar was all a work, so he could work with them as an antagonist in the future. (Sportstown Chicago) In related news, Kevin Nash and Kurt Angle appear to have the same PR Agent: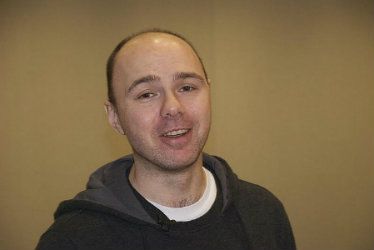 —————————————————————————————————————————
Donald Trump took to Twitter yesterday, congratulating Linda McMahon for her Senate Primary win, saying: "Congratulations to Linda McMahon on her victory in the Connecticut Senate primary. She is an amazing woman–smart as you get!" Trump, who at the time of the Tweet was eating a Wendy's Baconator, followed with a "This is an amazing sandwich - nutritious as you get!" Later, after finishing an appointment with his hairstylist, he said "This is an amazing haircut - slick as you get!" He then phoned his buddy Marty Jannetty. When he got off the phone, he said "Marty is such an amazing guy - useful as you get!"
—————————————————————————————————————————
Tyler Reks, one half of the tag team Reks and Hawkins, has been granted his release from the WWE. Reks took to facebook to explain the situation, stating that he requested the release so he could spend more time with his family. Thursday Headlines approached Vince McMahon about what this means for the future of Curt Hawkins. Vince Responded with "Who are you, and what are you doing in my office naked? Put down that stapler!" (PW Torch)
—————————————————————————————————————————
Jake Roberts was recently interviewed on In Your Head, and was asked what his biggest regret was. His answer?
"Ever doing drugs the first time. Absolutely, because drugs are the biggest lie there ever was. You know, you start out doing them and it's all a good time and nobody's gettin' hurt and it's for fun. But then that monster turns on you and it becomes not only something you want to do, it's something you have to do. And that's when it sucks." (Wrestling Inc)
That's a brutally honest answer, and one that should be obvious if you've followed Roberts' career. We hope that he is healthy and happy in life.
Inspired by the interview, we took a moment to ask Marty Jannetty what his biggest regret was. His answer?
"Not taking advantage of the 80s and releasing my power ballad "Everyone Will Know About Your Time With This Rocker, Talking About The Time You Tasted My World Famous Shocker".
Say what you will about Jannetty, the man is a poet!
—————————————————————————————————————————
Bret Hart confirmed that he WILL be at Raw next week in Montreal. Also within the tweet confirming the appearance, The Hitman states "that's one off of the bucket list." When asked what the next item is on his bucket list, Bret told Thursday Headlines: "Nothing serious, just to kick Nick Hogan repeatedly in the balls, while his dad watches restrained nearby. You know, something just to relax." (Wrestling Inc)
—————————————————————————————————————————
Sin Cara, who's match with the Miz last week on Smackdown was heavily edited due to various botches, was said to be incensed backstage with the WWE. This led to some, including Justin Gabriel, to wonder if the luchador had quit the company. When asked why he was so angry over the incident, Sin Cara gave this answer to Thursday Headlines: "I just don't get it, botching things is WHAT I do. It's like the WWE doesn't want me to be me. BANANA CAT HAT! See? I just botched this interview. De nada" (Wrestling Inc)
—————————————————————————————————————————
Colt Toombs, the son of WWE Legend Roddy Piper, is reportedly interested in transitioning from MMA to professional wrestling. Now, Colt Toombs is a pretty cool name, and Roddy Piper would be a pretty cool dad. But my nomination for coolest kid(s) around?
—————————————————————————————————————————
Rumor has it that John Morrison will eventually make his way back to the WWE, in the near future. This is awesome, as the Divas matches alone just aren't long enough to provide an adequate bathroom break. (Wrestling Inc)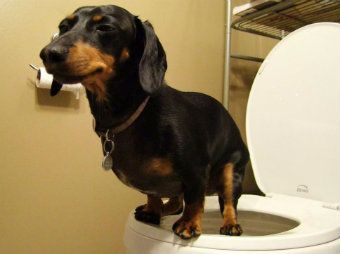 —————————————————————————————————————————
Former WWE Superstar MVP was recently asked by a fan on Twitter if he helped train Ryback when he was still employed by the WWE. MVP's response was seemingly short and sweet:
"No because if I did he'd be able to wrestle."
As a curt response, it was brilliant. But almost nobody noticed the tweet that followed, and was subsequently deleted:
"in meaningless matches in Japan. Hey, you wouldn't happen to have any spare change on ya, would ya?" (Wrestling Inc)
—————————————————————————————————————————
It looks like Brodus Clay owes the WWE a debt of gratitude for his Funkasaurus gimmick. Clay is now featured in a Hot Pockets commercial, with none other than Snoop Dogg himself. Or Snoop Lion. Or Snoop-a-loop. Anywho, the commercial features Clay and Snoop pushing Hot Pockets' new jingle - "Pocket Like It's Hot". Sure, Hot Pocket executives may sit in their ivory towers, and marvel at their clever song title, but nay! I say we can do better. Overlords of Hot Pockets, and therefore masters of stoners, I submit these song titles for your consideration:
Another One Bites the Lava Filling

Master of Pockets

Stairway to the Bathroom.

Sweet Home Oh My Lord I Can't Stop Shitting
Wow, that was harder than I expected. Send cash. (Wrestling Inc)
—————————————————————————————————————————
This week, THQ revealed Superstar ratings for their WWE '13 video game. If you're familiar with overall player ratings in the Madden series, you'll know how this works. The higher the rating, the "better" the Superstar is. Pretty simple, right? Along with Attitude Era Undertaker, Shawn Michaels, and Stone Cold Steve Austin, CM Punk is listed as a 95 - the second highest rating in the game. Just John Cena is rated higher, at 96. While it's great to see Punk ahead of Superstars such as Triple H, The Rock, and Randy Orton, I think there's a bigger story at play here. Nobody seems to be talking about the lowest rated Superstar. That man? The original Rocker, the myth, the legend: Marty Jannetty. His rating? You guessed it... 69.
—————————————————————————————————————————
Estimated buys for Night of Champions are out. The event, which featured a CM Punk vs John Cena main event reportedly drew 189,000 buys. That puts the third quarter WWE PPV buy average at 245,000 buys, up 13% from last year. This just in: also up 13% from last year - this blogger's Chubby Checker, grrrooooowwwwwl ;)
Chubby Checker is the name of my penis. (Wrestling Inc)
—————————————————————————————————————————
Former WWE Diva Amy Weber reportedly had her laptop stolen last week, and it apparently contained never before released nude pictures from a Playboy shoot. Here's where the story takes a shocking twist: according to TMZ, rather than wait for the photos to be leaked, Weber decided to cut the middleman out (the thief in this case) and release the photos herself.
Let me repeat that. In order to prevent the leak of nude photos by some creeper, Amy Weber is instead going to post the photos herself. For free.
I'm not sure if Amy Weber is brilliant, or the thief just pulled off the most amazing case of reverse psychology in history. (TMZ)
—————————————————————————————————————————
Hey! Did you have election fever yesterday?! I sure did! If you did, perhaps you saw that Linda McMahon lost her bid for the US Senate to democrat Chris Murphy! Why am I yelling?! BECAUSE POLITICS CAN ONLY BE DISCUSSED IN LOUD VOICES! Seriously though, the senate bid had to be the worst McMahon investment since giving Marty Jannetty a contract. (Wrestling Inc)
—————————————————————————————————————————
Speaking of rumored Wrestlemania 29 matches, the WWE is apparently considering a Ryback vs Big Show match that would culminate with a "Wrestlemania Moment", with Ryback hoisting the Big Show on his shoulders and marching around. "I am sure that will go off without a hitch!" said no one. (Wrestling Inc)
—————————————————————————————————————————
WWE Hall of Famer Adam "Edge" Copeland is in the process of writing his second autobiography. We at Thursday Headlines are fans of the Rated R Superstar and look forward to picking up a copy of his book when available. But we should also use this as an opportunity to call the WWE out on not releasing the Holy Grail of all Wrestling books? Marty Jannetty: Ninjas are Pussies, I Punch Dudes in Their Faces is long overdue. Shame on you WWE, shame on you. (PW Torch)
—————————————————————————————————————————
Mick Foley spoke with Marvel Comics blog Fightin' Fanboys yesterday, promoting WWE's Tribute to the Troops show. In the interview, Foley was asked who he would book in a match with Captain America. Foley ultimately chose 3MB, not because they're anti-American, but because they're really annoying. Meanwhile, on Twitter, the Iron Sheik responded to the news with "Are you serious Foley?? My whole gimmick was hating America! I kick your ass with one finger!" (Wrestling Inc)
—————————————————————————————————————————
Written By Thomas and Aaron Briggs
Email Thomas Here
Email Aaron Here
Follow Thomas on Twitter