Randy Orton. The Viper. The Apex Predator. The Legend Killer. Say what you like about him but since his debut in 2002, he's shot to the top and pretty much stayed there ever since. He has a style somewhat similar to that other villain Albert del Rio inasmuch he doesn't waste any movement, he controls the ring movement of his opponent and his finisher can come from nowhere. He is the consummate wrestler and current, disputed, 'face of the WWE'. Not bad for someone on their alleged final chance after two wellness policy violations. It seems that, no matter what Randy does, he always finds a way to get back to the top.
Ironically, on his debut for the company he was a babyface, a young grappler put against that notorious backroom hazer, Bob Holly. When you look back at his early work, he's playing the naive young man who doesn't want to get into trouble. Ironic when you consider the trouble he would later bring on himself. He was a man with a legacy though and, against Holly, he was beginning to fight for it. On his move from Smackdown to Raw he suffered a shoulder inury which put him on the sidelines. It's here that you could see the initial confidence the company had in their new young player. When a rookie wrestler gets injured they're usually put on the sidelines for rehabilitation and are quietly forgotten about. Orton, however, remained on television providing weekly updates as to his condition. It's here that his transition from smiling babyface to narcissistic frat boy began. It was a clever way to keep him current but also provide a slide into ego which we still here today with his 'I'm better than you' eulogies.
It was clear early on that he had bags of talent and that the company had big plans for him. This was immediately evident on his return when he joined the Evolution stable. This didn't just mean that he had the backing of a few others wrestlers, but that he had Triple H's backing, and that was more important. Evolution, on television, was the past, the present and the future of the WWE. Backstage, it was a wrestler Triple H admired and two who he was going to push and, from that, they all became good friends. The power that group had on the product was immense. On Smackdown we had JBL's cabinet but Evolution ran Raw. The two hour show, every week, had promos, backstage segments and several bouts all revolving around the stable. It became trying to watch because how many meandering speeches from Triple H can you actually take (look at the current product for evidence of that). It was great for Randy though because he had the talent and now the very public backing too. This meant his cocky heel persona could develop further.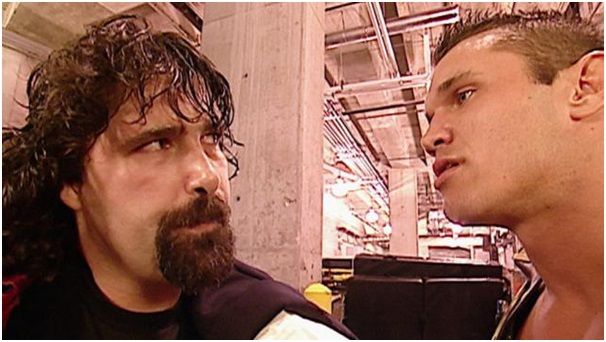 Although he was initially little more than Triple H's lackey, soon he took his first moniker after he defeated Shawn Michaels at Unforgiven 2003 and he stood aloft as 'The Legend Killer'. From there he became the villain who disrespected the heritage of the company as he took down Mick Foley, Harley Race and Sgt. Slaughter. Obviously, other legends would follow but it was this programme that defined him. He also got his hands on Intercontinental gold during a time that saw Evolution, predictably, hold all the Raw titles at the same time.
Then, as the script dictates, the young pretenders get bigger than the boss. Batista was second but first, Orton held Heavyweight gold as he defeated Benoit at Summerslam. It was a terrific effort and when he delivered his now infamous RKO the crowd cheered him like a hero. He was the youngest World Champion in history, beating the beast Brock Lesnar to that particular title. It was clear that the audience wanted to get behind Orton but initially that didn't happen. Raw the next night started with Randy stood in the ring proclaiming himself better than all previous champions because he was 'Randy Orton'. The heel remained but, after again defeating Benoit later that night the face run was inevitable after Triple H's betrayal of his young protégé. Again inevitably, Orton would lose his title within a month to Triple H and the status quo was back.
The problem is, Orton is not only a natural heel but also he's actually quite hard to like. When he says he's better than us, he really means it. So, on Superstar Billy Graham's advice, Orton decided to go where 'no wrestler had gone before'. He took on one of the biggest WWE legends of all time, The Undertaker. His aim? To break the streak at the biggest show of the year, Wrestlemania 21. What was interesting here was that quite often when Taker fights someone, you don't think the streak will be broken. Mark Henry, Big Show, A-Train et al can attest to that. If someone is going to break the streak most think it'll be a young up and comer with a big future ahead of them. Going into Wrestlemania, it really felt unpredictable and when Orton flipped the Undertaker up to perform the tombstone, many thought that was it. Obviously, history had other ideas and Taker simply flipped him back over to deliver the painful end to Orton's dream. Then, thanks to a continued feud with Taker, with regular help from his father Cowboy Bob Orton, Orton defeated the Deadman at both SummerSlam and No Mercy before the story finally ended with Taker getting his revenge in the Cell.
It was around this time that many backstage stories regarding Orton's backstage antics were being discussed. Again, being 'better' than everyone else included those with, in his eyes, very little wrestling ability or little knowledge of the history of wrestling. So, he apparently directed a campaign against several female wrestlers including Rochelle Loewen, a model turned wrestler. Her run with the company was short-lived but she is the one who found, allegedly, a Randy Orton 'present' in her bag. Later, according to Loewen, this was false information but she did say he'd damaged her bag by pouring lotions and oils into it. Orton didn't necessarily regret the incident though claiming she 'had no respect for the business and...couldn't walk without falling over her two feet'.
Randy, however, has always been quite open about his demons. Anger management was an obvious one but in 2006 his was suspended for 60 days after being caught smoking a joint. In a way, with all the public backing, Randy has always been his own worst enemy. In 1999 he was dishonourably discharged from the United States Marine Corps after unauthorized absences and disobeying orders. He then spent 38 days in Pendleton Brig. This later affected his chances of starring in The Marine 3. Following this, controversial comments about 'old balding talent' hardly garnered him backstage acclaim.
These are simply facts though. In a way, Orton has had to battle these self-made incidents publically to become who he is today. When his entrance song contains lyrics such as 'I hear voices in my head, they counsel me, they understand, they talk to me' you have to wonder how much of a coincidence this is. He is a tough talking individual in a world where other sports stars and sports entertainers are terrified of speaking their minds. Yes, his actions towards others in the past have been very poorly judged but it does appear that he learns from most of his mistakes. In a way, the conflicted, angry 'face of the WWE' we see today, angry that The Authority won't back him publically is perhaps the obvious direction his character was always going to head in.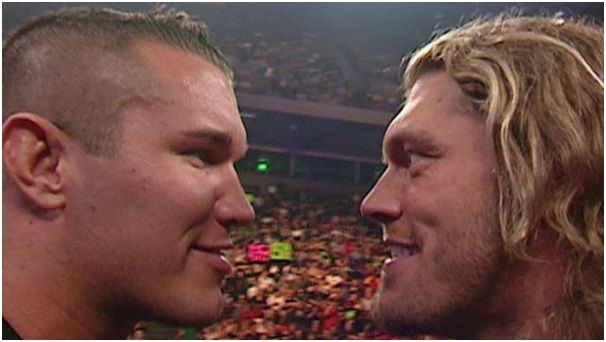 If anything, two elements began to change Orton after his return from the wellness violation and subsequent draft to Smackdown. The first was teaming with Edge in Rated-RKO. Here was another man who'd made some very public mistakes but was fighting back. Together they defeated DX before claiming the tag team titles. On top of this, Orton's style had become far more menacing as he slowly, methodically dispatched opponents. During this period he also developed the running punt to the head that would take out superstars for weeks.
The second element that changed Orton was that he had gone from 'Legend Killer' to 'Legend' himself and, to that end, he formed 'Legacy' with Ted DiBiase and Cody Rhodes. Orton could now mentor and develop young wrestlers himself. He had learnt from past misdemeanours and was now being pushed hard again by the company. On top of this, he also got married in 2007 and the maturity he had developed allowed him to become a very dangerous snake in the ring. There came a Royal Rumble win, title wins and high profile feuds with Jeff Hardy, John Cena and Triple H. He even beat Cena at Wrestlemania in a Triple Threat match.
After a beat down at the hands of his legacy brethren, Orton had his most successful face run as he entered a programme with Wade Barrett and then, brilliantly with Christian. Although Orton has had sustained battles with, amongst others, John Cena, Triple H and Shawn Michaels, it was the programme with Christian that stands out. Sometimes when two wrestlers gel, it is incredible to see the story play out and during the summer of 2011 the two stole the show from all other programmes. This was all with Orton playing the good guy in the face of Christian's villainous, spitting wretch.
Unfortunately, Orton then got his second wellness violation, again for marijuana and for a banned steroid. It was a huge blow as this not only meant another ban but also he was down to his last life and how could the company possibly trust him with anything high profile if he was going to very publically let them down again? Yet again, it was Orton who had let himself down. His battle with the voices continued backstage and, as a result, on his return his face turn began to stagnate. He continued with various high profile matches, including a loss to The Shield at Wrestlemania 29 but Randy obviously needed something new.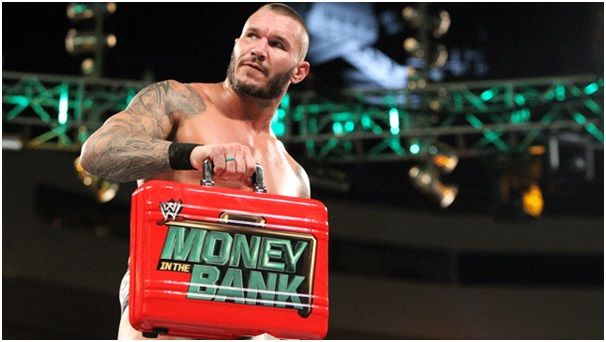 It was with the Money in the Bank briefcase win that the trust was resolved. In a way, it was a brilliant win. Officially, all of the wrestlers in that match were 'good guys' but something had changed in Orton's demeanour and his win meant that someone truly devilish had the contract and he would do anything to win back the title he thought was his. The rest is, of course, history after defeating the people's champion with help from The Authority. He is back on top and fighting for his place as the 'face of the WWE'.
It's clear that Orton will always be near the top and, say it quietly, but if there is another misdemeanour then the company will probably find a way round it. He is too big an entity to lose to someone else. He is a legend, he has legacy, he is WWE. To be honest, out of all the negative things Randy has done outside of the ring, the company has supported him. He's the second highest earner on the roster and he is bloody good in the ring. Again, I'll take you back to the initial comments, there is no wasted movement, psychologically, he can tell a great story and he can have moments of pure brilliance. Also, in a world of saccharine sweet John Cena-isms we need an outspoken villain. With all the recent talk of Punk and pipe-bombs, Orton was there way before him causing arguments and being controversial. He has one of the best finishers in the company, is dangerous and, above all else, is at the top of the biggest company in sports entertainment. He is always subtly refining his character and, if nothing else, is the antidote to PG-TV. Let's not forget the impact Orton has made on the business and, as much as he sins, he always, always, ends up winning.
To end, similar to our erstwhile Editor, I too have started writing for whatculture.com and you can find my first article here. Unsurprisingly, I've started with the Undertaker and ten potential opponents at Wrestlemania XXX. I'm going nowhere though and am looking forward to my column next week, 'All the World's a Stage IV: Cena & Orton – Two Sides of the Same Coin'.
Please follow me on twitter @HughFirth or email me on ashburnham54@yahoo.com All constructive criticism is appreciated.
Ta ta for now and hopefully see you next week.