It has become a tradition some say is even more exciting that the Showcase of the Immortals itself. A night where big things happen, where the WWE's landscape changes drastically, where superstars make return and debut; a night of surprises like no other. I'm of course talking about the much highly anticipated, annual Raw After Wrestlemania. It was at one of these special editions of Monday Night Raw that Brock Lesnar returned to the WWE, that The Rock challenged John Cena to one of the biggest matches in WWE history, and that saw the genesis of the Yes Movement!
The Raw after Wrestlemania is always a wild one, and this year's Raw after Mania did not disappoint. The crowd was raucous, the show was chalked full of returning and new faces, and the atmosphere was electric. The Raw after Wrestlemania is a show like no other, one where trends are set. The Yes Movement began two years ago on the Monday night after Wrestlemania 28 and never looked back. Unfortunately the electricity of these uniquely super charged editions of Monday Night Raw don't guarantee these trends will last, just ask Fandango.
The question becomes how do we know whether what occurs on these Raw after Mania shows is a blip or a trend? What stuff is the real deal, and what is an isolated reaction inflated by the sheer jubilation this Raw after Wrestlemania crowd provided? This week I will try to predict which Superstars' stock will stay sky high coming off of this past Monday's Raw, and whose stock will peter out in a matter of weeks. We're identifying blips and trends, so without any further ado, let's do this!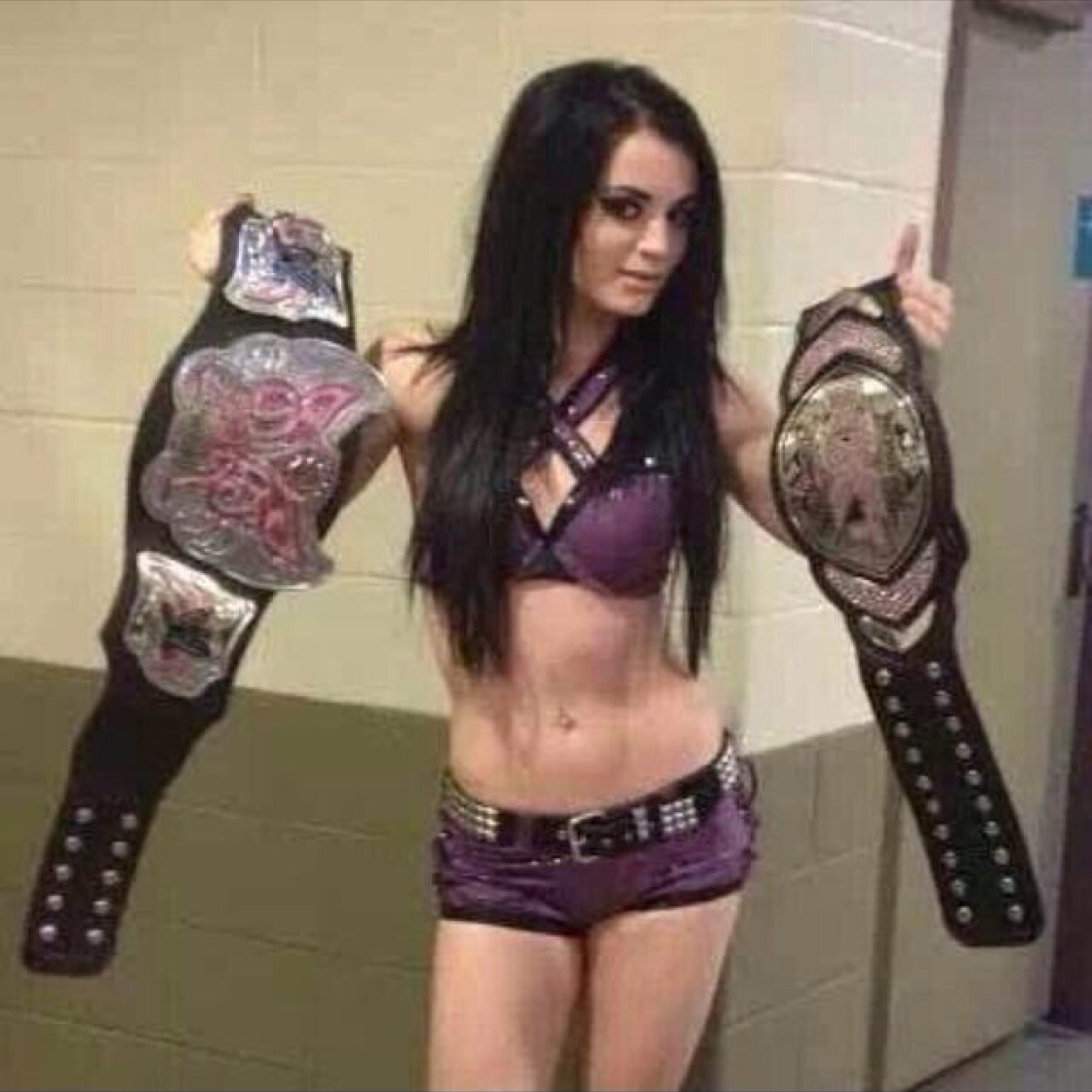 Paige
If it were possible for me to buy more stock in Paige, I would. This young, charismatic, spectacularly talented performer is very much worth the investment and I've thought so for well over a year. Even in my wildest dreams I didn't imagine that she'd win the Divas Title her first night on Raw, but the reaction she got did not surprise me in the least. I've never felt as high on a Diva in the WWE as I do on Paige.
She's a fantastic wrestler, has a look that turns heads, her intelligence and intensity feel authentic and are unmatched in the Divas Division, and she just made the most wildly successful one night transition from NXT to Raw in history. Paige is the next big thing, the crown jewel of the Divas Division and if I loved her character anymore, I'd be in love with her. This is not a one night thing, this is a trend and she'll be getting those kinds of reactions for the next decade and beyond because she is driven, versatile, and in a class all her own. If I had to choose the best candidate from this year's Raw after Wrestlemania to be the next "Yes Movement" groundswell for the WWE Universe, Paige would be very high on that list. The Paige Movement has a nice ring to it if you ask me, and it certainly won't disappoint.
Bad News Barrett
Like Paige, Bad New Barrett is a native of the UK which was well represented on Monday Night Raw. Unlike Paige, I unfortunately don't think that he has the staying power that she does. It's not for a lack of trying, but while Paige's debut was helped by the fact that there was a large UK representation in the crowd, I'm sure that that support will carry over for years to come. Barrett on the other hand only got the reaction he did because of the UK representation in the crowd and because that crowd was very hot all night long.
Will Barrett get that kind of pop next week? I'd say no. What about the week after? Definitely not. Wade had a beautiful night where he was cheered like a star, and I hate to be the bearer of Bad News, but over the next few weeks he'll come crashing back down to earth. The fact is that the character isn't funny, lacks versatility, and truly has been one far from exciting note. If they mixed things up a bit with him, have him interject Bad News in more unexpected moments, and made the jokes clever and funny, maybe he'd have a shot at being an entertaining mid-carder. As it stands now, he has Fandango written all over him. He's a one note, one night novelty that the WWE Universe will not sustain.
Bo Dallas, Adam Rose & The NXT Developmental System
We didn't really get to see the reaction in the building when these vignettes rolled, but I was monitoring twitter, and the amount of people that were excited about these impending debuts was staggering to me. It confirmed to me that the NXT model of development is a huge success. A lot of fans already know who these guys are, so they skip the figuring out who the character is step and jump straight to getting excited. It's like when NCAA player jump from college to the NBA or NFL. A lot of fans already know who they are and what their skill sets are and are excited to see them bring their talents to the main roster.
Bo Dallas' promo was appropriately cheesy and I think his delusional babyface character, which reminds me a lot of a cross between John Cena and Justin Bieber, will be a welcomed addition to the WWE's main roster. Adam Rose on the other hand can go either way. It's a fun character and his entrance should make him a hit for at least a few weeks. It's what they do once the initial excitement wears off that matters. He could get a talk show, or you can start introducing recurring characters in his parties to keep the gimmick fresh. I can't know what the future holds for these two, but they are both very talented and have very fun, fresh characters. What I do know is that the NXT development model is a huge hit.
Alexander Rusev
I'd like to be more excited about Alexander Rusev's debut, but I found the entire affair to be uninspired. He's big, he's pretty agile for his size, and he has intensity, but it's nothing that I haven't seen a million times before. The most interesting thing about him is Lana, which doesn't bode well for the longevity of his character. His stock will rise for a little while, but I'll be ready to sell when it's at it's highest, because it will not stay high.
The way that I see things going for Rusev, he will be pushed as a monster for several months, he may even be given a victory on TV over someone like Daniel Bryan, but like clockwork, after some time he will lose a match to somebody like Sheamus and his character will lose steam. People will get bored of him taking on mid-card and lower card guys, they'll be unimpressed by his size or his boring camel clutch finisher, and eventually the WWE will get bored of utilizing him. Then he'll get some kind of comedy gimmick, maybe something with dancing or teaming with Santino. I know, I'm being pessimistic, but I've seen this all before. Alexander Rusev has Vladimir Kozlov and Lord Tensai written all over him.
Cesaro
If you're like me and you put a lot of stock in Cesaro when he was going through a bit of a lull a year or so ago, you like me couldn't be happier right now. He was simply too good and too tremendous an athlete to stay meandering through the lower card. Now that he's a Paul Heyman guy, I'm tempted to cash in all my Cesaro stock, because it might not get any higher than this. I'm going to take a gamble and guess that Cesaro's stock will continue to rise, to the point where he becomes a main event level performer. He definitely has main event caliber talent.
His partnership with Paul Heyman can only help. Either Paul will stay true to Cesaro and elevate him further and further up the card, or Paul will turn on him at some point and Cesaro will be one of Brock Lesnar's future opponents. Either scenario can only benefit Cesaro in the long run and hopefully he is one of the top guys for this next decade in the WWE. I'm going to guess he has a reign as a WWE World Heavyweight Champion in the next couple years. He'll likely never be THE GUY, but he will be an important part of the WWE's future and he's trending upward.
The Wyatt Family
The Wyatt had a great couple of days. The reaction they got at Wrestlemania XXX and the night after on Raw were huge babyface style pops. People really wanted to see Bray crush John Cena, but the question is were the reactions indicative of the future of Bray Wyatt, or were they enhanced by the always hot Wrestlemania/Raw After Mania crowd and the general disinterest these crowds have in John Cena. Believe it or not, I'm going to guess this kind of outpouring of adulation is a blip for Bray Wyatt. I doubt he'll get that kind of reaction again, unless he were to turn babyface or wrestle in one of the cities known for it's wrestling crowds.
What isn't a blip is Bray Wyatt's ability to captivate and audience. Bray Wyatt is wildly enigmatic and charismatic. You hang off of his every word and his matches are usually storytelling exhibitions. What he lacks in technical wrestling prowess, he more than makes up for with his ability to craft a narrative tapestry of emotion and strife for his opponents. Facing Bray is like facing your worst nightmares embodied by Bray and his two "sons" Rowan and Harper. His ability to captivate an audience is his gift and is something he'll be doing for years to come, but the huge reaction he got on Monday night will be a rare occurrence for Bray and his family.
The Shield
Dean Ambrose, Seth Rollins and Roman Reigns are all trending up after Monday's Raw from New Orleans, and there are many reasons why. The only way to get a pop as big as Daniel Bryan these days is to come out to make the save for Daniel Bryan. The three members of The Shield did just that in dramatic fashion, entering the arena through the sea of raucous fans to save their hero from destruction at the hands of The Authority. That rub from Daniel Bryan and finally officially planting their flag in opposition to that of The Authority has solidified them as renegade babyfaces fights against "real" injustice. The reaction that they got from the uniquely fired up New Orleans crowd is a harbinger of things to come for The Shield. They are going to be as successful, if not more successful as babyfaces going forward and the fans are going to let them know how much they truly are appreciated.
Furthermore, that face off against Triple H, Randy Orton, Batista, and Kane had the live crowd salivating for the possibility of an Evolution vs. Shield match. The fans were overjoyed that The Shield showed up in the nick of time to save their hero, excited to see them draw a line in the sand against The Authority and marking out at the hint of a possible match between two of the greatest factions of all time (arguably the two most successful). When Raw went of the air, there was a lot of focus and excitement about The Shield and their futures as a unit and as individuals. They are definitely trending up, and I'm certainly buying more stock in The Shield as a collective and as individuals, because either way, their futures are insanely bright.
----
There you have it, but as always I want to know what you think! Do you agree with my assessment of what were blips on the radar and what were indicators of greater things to come? Who are you buying stock in heading into the next chapter of WWE? Is Paige the next big thing? And are you excited to see The Shield battle Evolution at some point in the near future?
Until next time folks, I'm Matty J. Douglas saying go see Captain America: The Winter Soldier, you won't be disappointed! Have a great weekend everybody!