Did the Royal Rumble succeed in setting the table for a historic WrestleMania? Find out in The Monday Sharpshooter!
Sure, the Royal Rumble is an awesome show. For many of us, it's the second biggest show of the year. SummerSlam is supposed to be second to only WrestleMania, but the Royal Rumble match itself is usually worth the price of admission. It's just a fun pay per view, and often celebrates WWE's goofy history (as illustrated by Goldust and The Godfather last night). Yet, the Royal Rumble isn't just fun, it's the show that ushers in WrestleMania season. Royal Rumble officially kicks off all the hype, storylines, and the endless staring and pointing at the WrestleMania signs up in the rafters.

Therefore, The Royal Rumble should be judged not on the predictability of matches, but the way in which it sets the WrestleMania stage. Taken on these merits, last night's Rumble was a smashing success. Here's why:
Rock won the title, setting him up for top billing at WrestleMania.

John Cena won the Royal Rumble, setting up a huge rematch with Rock.

Ryback was eliminated by Cena clean, something he hasn't experienced before.

CM Punk lost his championship, and had his unbelievable streak come to a halt.

Chris Jericho returned, and resumed his feud with Dolph Ziggler.

Now, there are bound to be many fans upset with that first bullet-point. The Rock, a part-time superstar at best, defeated the hardest working man in professional wrestling - CM Punk. And worse yet, Rock defeated Punk with the People's Elbow. That hurts. But no matter your feelings for Punk and Rock, it was absolutely the right move on WWE's part.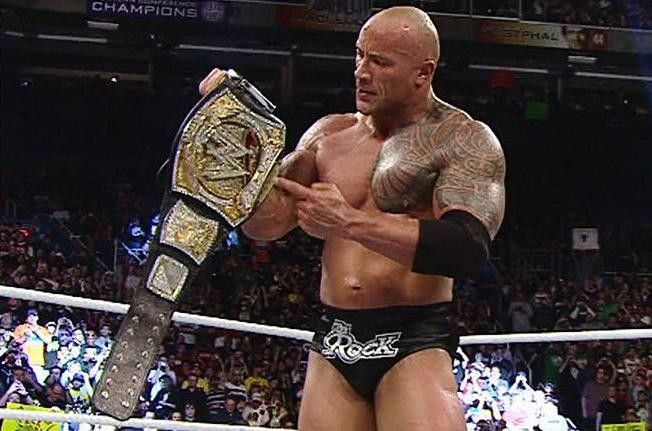 As much as CM Punk has elevated himself over the past year and a half, he's still not at John Cena's level. He's the Hogan of the era, while Punk may be the Savage of the era. There's nothing wrong with being compared to Randy Savage, he's one of the greatest all time, but he never was as big of a draw as Hogan. That isn't a unique or original comparison, the outside media, for all the love they've shown Punk since his pipe bomb promo in 2011, still sees John Cena as professional wrestling's top representative.

So although we've seen it before, The Rock vs John Cena remains the biggest match possible for WrestleMania 29. The WWE knows this, and always has. There's a reason The Rock defeated Cena last year - because it set up Cena's eventual revenge. Last year's WrestleMania did great numbers, you can't blame the WWE for wanting to replicate that success. Last year's match was very good, I expect this year's to be great.

Before missing last week's deadline, I had planned an article titled "Who Should Win the Rumble: Cena or Ryback?" One of the major points of the article was that Cena and Ryback were the only viable options to win the Rumble. Cena because it perfectly sets the table for his rematch with The Rock, and Ryback because he's hot, and could use the win as a way to move from the WWE Championship scene to the World Heavyweight one. As someone who prefers Cena over Ryback, I was pleased with the direction the WWE went in.

The loss for Ryback in the Royal Rumble creates an interesting new situation for him. If Cena were to win the Rumble, I fully expected Ryback to have been eliminated by a large group. Instead, Ryback was a part of the final two, going one on one with Cena. The ending was a little anticlimactic, with Cena pushing Ryback out, rather than a bigger spot (AA over the top rope), or more dramatic moment (both falling over the top rope, only one surviving). It was clearly done in a way to protect Ryback, and therefore was a perfectly fine ending. But where does Ryback go from here?

I've always thought that Ryback would make for a far better heel than babyface. Maybe this is the WWE's opportunity to go in that direction. After months of being cheated out of the title by CM Punk and The Shield, here was Ryback's moment earn himself another shot at the Title, without the distractions of his recent enemies. Instead of seizing that moment though, Ryback was eliminated by the ever popular John Cena, someone who ALWAYS has an opportunity to win the WWE Championship. Is that enough for Ryback to turn?

I'd argue that it is. After WrestleMania, when The Rock returns to Hollywood and CM Punk possibly heals his body, Ryback would be the perfect monster opponent for a newly Championed John Cena. Their feud is fresh, Ryback is still hot, and their program could work for months. But will the WWE want to turn Ryback so soon? It all depends on how they view his drawing potential. Do fans come to see him in his current role, or will he make more money as a monster heel? I don't know about you, but I can't wait to see where the WWE goes from here with Ryback.

Speaking of great heels, one of the greatest runs by a heel (part of the time) ended last night. Or did it? CM Punk's astounding 434 days at the top may have been halted by The Rock, but that doesn't mean his spot in the limelight is going anywhere. He still has a mandatory rematch, which will either come in the way of next month's Elimination Chamber match, or WrestleMania itself. As much as I'd like to see Punk face Rock and Cena at WrestleMania, because he deserves to be in that spot, I'd actually rather see him more in the oft-rumored match with The Undertaker.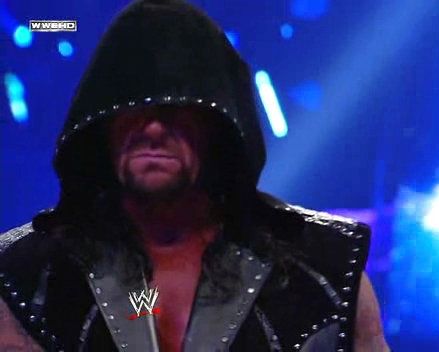 CM Punk vs Undertaker isn't new, they had a three month long feud in 2009 over the World Heavyweight Title, but being selected to go against the Undertaker at WrestleMania would be a huge honor. For the last several years, Undertaker has only faced opponents he trusts/respects. Part of that is age, and part of that is because he doesn't need to face a "green" opponent. After four years of Michaels and Triple H, for CM Punk to be The Undertaker's next opponent is a monumental step in his career. And like Michaels before him, Punk's style is so different from the Undertaker's that their match would be truly special. How they get there is a mystery, but lets hope the match happens. Because again, Punk deserves it.

Finally, the biggest and most meaningful surprise at last night's Royal Rumble was the return of Chris Jericho. The number two entrant in the match, he squared off against Dolph Ziggler for nearly fifty minutes. What's odd is that the commentators never mentioned why that pairing would be significant. If you recall, Jericho defeated Ziggler at SummerSlam to prove that he could still win a "big match". But the following night, Ziggler and Jericho faced off again, this time with a stipulation: If Jericho won, he would get Ziggler's Money in the Bank contract. And if Ziggler one, Jericho's contract with the WWE would be terminated. Ziggler won, and therefore knocked Jericho out of the WWE. The match, it turns out, nicely set up a return feud for Jericho.

Jericho's perfect opponent is Dolph Ziggler. They share similar styles that complement each other. And while Jericho "still has it", he benefits from an opponent who excels at bumping and making others look good. Moreover, a feud between the two allows Ziggler a significant storyline free from John Cena, the Rock, or even Alberto Del Rio. Dolph WILL be champion soon, but until then, he'll be involved with one of the best in the business. That's good news for everyone.

Coming out of last night's Royal Rumble, you have a WrestleMania that looks like this: Rock vs Cena II, a new direction for Ryback, a possible Punk vs Undertaker showdown, and more Jericho vs Ziggler. That all sounds awesome. So let's just call a spade a spade: despite being predictable, this year's Royal Rumble was very good.

Now bring on The Elimination Chamber.
—————————————————————————————————————————
Thoughts and opinions? Share them with me!
Written by Thomas Avb Briggs
Email: thjbriggs@gmail.com
Twitter: @thjbriggs