Big returns. We love them, don't we? We love them even more when they're a huge surprise. This week alone saw a raft of returns on an episode of RAW which was arguably the best of the year. Strong matches, strong segments and strong surprises. First and foremost we saw the return of Y2J Chris Jericho as he interrupted a returning Miz. Later we had AJ Lee return and win back her Diva's title from Paige. Hell, even The Great Khali's knees managed to hold out long enough to deliver a devastating chop to the head of the unlucky Vincent Kennedy McMahondow.
Each return was a surprise but delivered in very different ways. Obviously, first and foremost, the popularity of the wrestler plays a massive part in the return. With the greatest respect to Khali, he will never get a pop akin to that afforded to Jericho or AJ. Firstly, he hasn't achieved as much in his career. Yes, he is a former World Heavyweight Champion but, following his debut as a dangerous monster taking on the likes of Undertaker and Rey Mysterio, his weaknesses became apparent and the blow-out match with Taker was moved to SmackDown before a swift move to ECW. From there, within a couple of years, he was a comedy act working with Santino, Johnny Knoxville and Will Forte. His return got a nice 'pop' but nothing as loud as the 'fake return' of Vince McMahon only a few minutes earlier.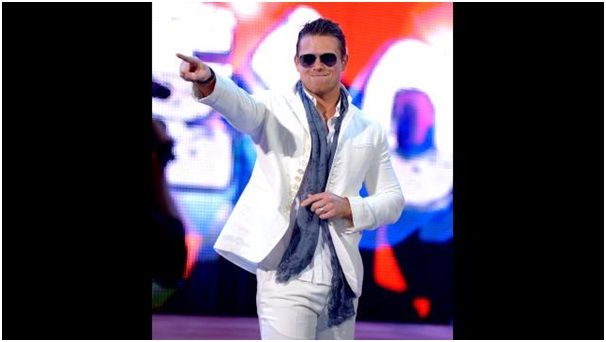 The Miz was awarded a top of the hour spot in which he delighted telling us about his Hollywood achievements. Just as WWE seems to lose the concept of what 'The Miz' is, so does the audience. I've written before that he has talent and that maybe crowds don't like him because he has gone out there and done something we haven't, wrestling fan turned gold holding champion, but random face turns and becoming second fiddle to Cena and The Rock when he was champion damaged him terribly. His return was good but, unlike Rock returning from filming The Mummy Returns, where he had actually been to Hollywood and starred in a locked-on money-maker, Miz had been filming WWE Studios 'The Marine 4' which isn't really up there with Universal Pictures. The arrogance was well played but was part of the 'story'. With Rock, yes it was story, but he could back it up with a major cinema release.
The problem with the surprise return of Miz, therefore, wasn't so much what he did, his softly spoken arrogance was a nice change from the cocky braggart, it was more that already it feels like he's being sacrificed. It already feels like, within five minutes of his debut, he's going to get lost in the mix and, many will disagree here, but he's better than that. It seems like next week he'll be fighting 'Bret Handow' in Montreal in a match that will be interrupted by a Khali chop. The problem with Miz's return was that it was basically a way in to the true surprise of the night, Chris Jericho.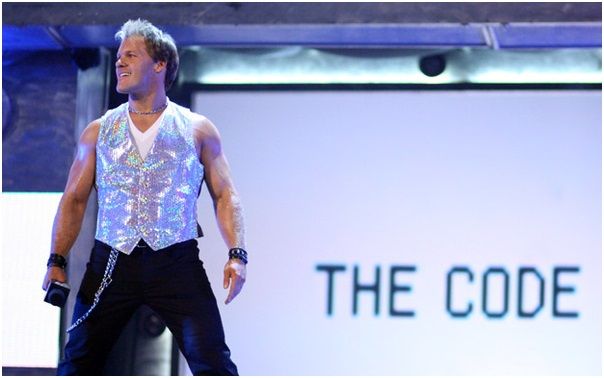 Y2J has a knack with this surprise return thing. He knows how to judge it perfectly and how to control social media effectively to the point that almost every return, from his debut/return to WWE/wrestling in 1999. Multimedia has been effective for his big returns with the countdown clock, viral codes and Japanese horror-esque vignettes all signalling the comeback. Now, as a part-timer there to work with some of the new blood, he can do the surprise returns. No build-up just fireworks and 'Break the Walls Down'. His return at the 2013 Royal Rumble was as brilliant as it was surprising. Following a summer feud with Dolph Ziggler the previous year, ending with him losing his job, he came out as number two and took it to Ziggler, even if he was later eliminated by him. The crowd went crazy because there were no rumours that he was coming back.
On Monday, the response was similar, if slightly less electric than a Royal Rumble crowd. Jericho had tweeted photos of himself sat at home with his family earlier that day and there was nothing on the various news sites that suspected anything wrestling-related from Y2J. The crowd was responsive and excited because, unlike Khali, he has done it all and wrestled top matches with the best. Also, unlike Miz, he's never sidelined and even when he's a villain, he's money. From his own admission, Jericho is a student of the industry (although he's probably more a lecturer now as he works with the new guys). The crowd have always reacted to him. Even those who aren't fans of him can still appreciate him. His restructuring of character was a joy to watch a few years ago and he is one of only a handful of people who can say that they've had the best match at WrestleMania. His 'pop' was as much for his return as for all he's done for the industry and for us as fans. The Wyatt Family turning up at the end and destroying Jericho only fuelled the fire further as they the hottest group in WWE now and a solid, career-strengthening feud like this will help all three members as they take on 'the best in the world at what he does today'.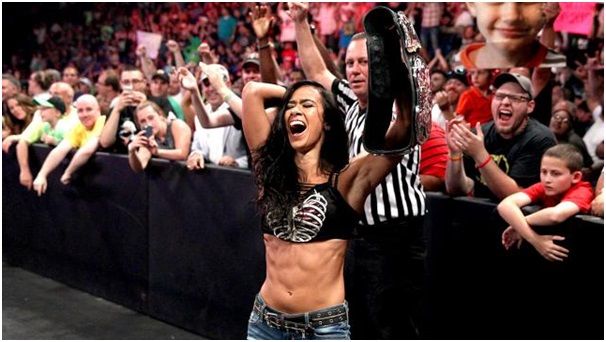 The final return was AJ. The excitement for this worked on two levels. Firstly, although Paige and some of the other Divas have acquitted themselves excellently in the past few months, AJ is now on the level of Trish Stratus and Lita, maybe not in terms of ability, but certainly with her place in the Divas division. She is the headliner and the one others look up to. Similar to Jericho, but in a much shorter space of time, AJ has been involved in top storylines with Daniel Bryan, CM Punk and John Cena, she's been the General Manager of RAW and also held the Divas Title for a record amount of time. With the greatest respect again, Cameron and Naomi could only dream of mainstream involvement like that.
The return, therefore, was a surprise and much appreciated by the crowd. Also, the unexpected match with Paige, and subsequent win, managed to get an already hot audience even more enthused as one of the best Diva personalities returned. Unfortunately for AJ, the other reason her return was met with such excitement is her recent marriage to one CM Punk. Let's be honest here, Punk's contract expires in two weeks time so unless something miraculous happens, Punk has gone and Phil Brooks can hopefully be a happier person. That does mean that for his new wife, at least for the short term, every time she comes out she'll be met with chants for her husband as rumours grow that she wouldn't have come back unless Punk was returning too. In a way, it's expected but let's hope those chants fade away as she goes into a storied feud with Paige.
Looking at those four returns, it's almost keeping with the status quo. Khali returns to lower mid-card status by beating, and it pains me to say this, a jobber in Damien Sandow. The Miz returns and is quickly forgotten about as Jericho plays an ace and is thrown into a career building feud with some newer names and AJ goes right back to the top of the pile by taking the title. The returns were all nice to see and, again, helped propel this week's RAW to the top of the pile for episodes this year, but in the long-term, maybe AJ aside, they won't amount to a huge amount in the grand scheme of things.
Take Jericho as the main example. As previously mentioned, the use of vignettes for his full-time returns was always excellent. Countdown clock aside, the viral code had the internet in a fever as people tried to work it out and break it. His eventual return saw him propelled into a title feud with Randy Orton before a brief stint with JBL and the eventual battle with Shawn Michaels which would move Jericho on to the best work of his career as the suit-wearing, self-righteous villain. Time was spent on the vignettes because the return was a major one for a star who would be clamouring for belts.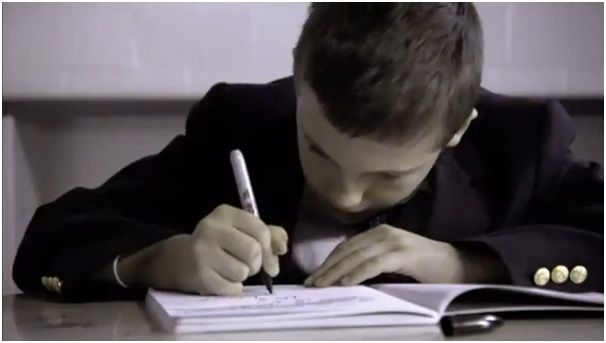 His second major return was slightly confused in that the creepy horror vignettes were excellently constructed and had a lot of people guessing (Undertaker? Sting? Stephanie McMahon and...someone?!) but when Jericho appeared he was in a sparkly LED jacket and trolled the audience. The two didn't link and although Y2J later said that the audience shouldn't read too much into the build-up for his return it was impossible not to because they were so well crafted. 'The end of the world' idea was thrown away as a promo line a few weeks later as Jericho failed to win the Rumble and, although the feud with Punk was great, it had absolutely nothing to do with creepy girls and scary boys. However, the build was great and Jericho clearly enjoyed his stint with the company.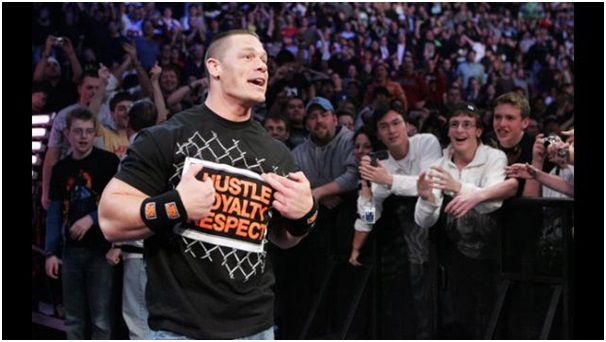 The surprise of a return can really make or break a superstar in terms of a new direction. When Cena came back from injury to be the 30th entrant of the 2008 Royal Rumble, the crowd reaction went from delighted screams from men, women and children to the usual cacophony of cheers and boos within seconds. The minute Cena looked up at Madison Square Garden and smiled at Triple H in the ring, we knew it was the same old Cena.
The annual return of The Undertaker has been less of a surprise because, since the 'creepy shack' promos of 2011 when audiences though it might be Sting, we always know it will be The Deadman. When he came out on February 21st, the audience still went crazy because, well, it's The Undertaker. It was Triple H's interrupting return that really caught the imagination of one and all as, without speaking, the two set up their second match at WrestleMania. Again, though, there was no new direction because these were two men who were comfortable with their role, and character, in the WWE.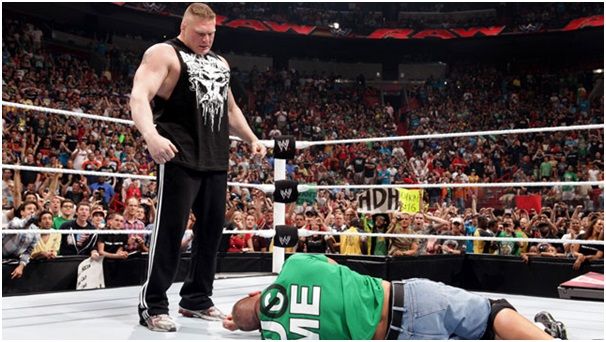 Go back to Taker's return with his 'biker gimmick', no-one expected such as difference in the man as he came down on a motorcycle and took out the McMahon-Helmsley Faction. Something unexpected and something truly surprising. Compare this to Brock Lesnar's 2012 return which got just as big a crowd reaction but we knew what we were getting, the one man wrecking machine. Also, because of the power of the internet in the twelve years since Biker-Taker debuted, the word was already out that The Beast was returning. Did it stint on the return? No. Again though, we knew what we were getting and the Lesnar we've seen since that night is the same one we'll see face down John Cena in a couple of months time.
Returns are hard to gauge and even harder to implement. Jericho, on his part-time contracts, seems to relish the big surprise as much as he does working with the younger men. The WWE won't pay money for fancy vignettes for a guy who'll only be around to work one, maybe two, programmes. Lesnar's 'surprise' return worked on a similar method but only because the surprise was his decimation of Cena as a calling-card for his part-time yearly contract.
In a way, it's harder for someone like The Miz. The crowds are often indifferent to him, which is why he works better as a heel because at least he can get them to hate him but on Monday, his return was merely a sideshow for the money, Jericho versus The Wyatts. One code-breaker later and he rolled out of the ring and into one on one matches with Rusev et al.
Surprise returns are usually great things to watch because whether the return of a full-timer like Jericho in 2007 or a part-timer like, well, Jericho in 2014, they create such spontaneous excitement. It's what happens afterwards that matters though. It can either end with championship wins and multiple great feuds or it can end in, well, rolling out of the ring in a white suit. Forgotten as soon as you've arrived.
Please follow me on twitter @HughFirth or email me on ashburnham54@yahoo.com All constructive criticism is appreciated.
I also write at www.whatculture.com (this is my archive of columns http://whatculture.com/author/hugh-firth )