Let's Examine the Strength of the WWE Divas in 2013.
I have now written a couple of articles about the state of the Divas Division and how unsatisfied I was with the treatment of the Divas. They are treated as little kids and resort to high school like tactics to insult each other. While the men have free reign to have a wide variety of feuds, the female wrestlers often resort to insulting each other's looks.
But I remained hopeful. At Payback 2013, Kaitlyn and AJ Lee proceeded to have a wonderful match. It was a back and forth affair that the great Chicago crowd was appreciative of. I have high hopes for a vastly improved Divas Division. Then we got "Total Divas", it was painful to watch at times, but provided some much-needed exposure for female wrestling again.
So I figured this was a time to look at the State of the WWE Divas. I think this is a wonderful time for the Divas and I am hopeful that the momentum of past few months will not be lost in the shuffle of the other exciting storylines. So for my State of the Divas Address, I will look at how the female roster is being treated in the current WWE landscape.
AJ Lee
I will freely admit my bias here. I have a celebrity crush on AJ Lee thus making it harder to evaluate her work objectively in the WWE. But I think bias or not we can all agree, she is the anchor of the WWE Divas Division. Without AJ we wouldn't be getting some of the great storylines we are seeing for female wrestlers again.
The issue I see with AJ at the moment is what is her exact role? She seems to be playing a face with her famous "pipe bomb" speech when she is speaking of the value of female wrestlers over "reality stars". She seems to be playing the face as Stephanie McMahon is bullying her.
But at the same time, she is acting the heel. She is lying while on commentary. She is lying to fellow Divas to get their help in tag matches. She still cheats in her matches. It is a confusing and I think it could hurt her long-term. Fans need some level of consistency. I think the best bet would be to turn her completely face. She certainly gets the best reaction from the fans; reward her with a more success. She is your marketable star; use her as in that role.
Stephanie McMahon
I know that they don't always refer to her as a "Diva" but she certainly has pushed herself back into the forefront for valuable screen time. I think her current character is her best. While her husband has had some inconsistent moments of still trying to crack jokes, she has remained consistent. She remains cold and perfect at running people down simply with her words. It is the perfect way to build heel heat for all she interacts with.
The question is will it benefit the rest of the Divas? So far the answer seems to be no other then bullying AJ. I hope Stephanie can use her new character to bring some much-needed attention to her female counterpoints.
Kaitlyn
My opinion on Kaitlyn was never the best. She didn't have much of a character and never had a chance to shine as a wrestler. She was certainly a very invisible Divas' Champion. Then she had a match in Chicago.
Her match with AJ was the best Divas match in years. The Chicago crowd clearly enjoyed their quality work. It led to the best Diva feud in a long time, which continued with matches at Money in the Bank and Summerslam. What was Kaitlyn's reward for great work? She vanished.
She hasn't appeared on television in over a month. She doesn't fit into the narrative of the Total Divas vs. AJ feud and has been lost in the shuffle. It is a shame and a very common occurrence for a talented Diva in recent years.
The Bella Twins
I think I wrote a less then positive article about these two recently. While my opinions of them haven't changed, their visibility on the programming is getting stronger. Brie might actually win the title at WWE Battleground. With her real-life relationship with Daniel Bryan now influencing the main storylines, I fear their power will become greater. Sigh. I can at least hope their acting improves in the coming months.
Natalya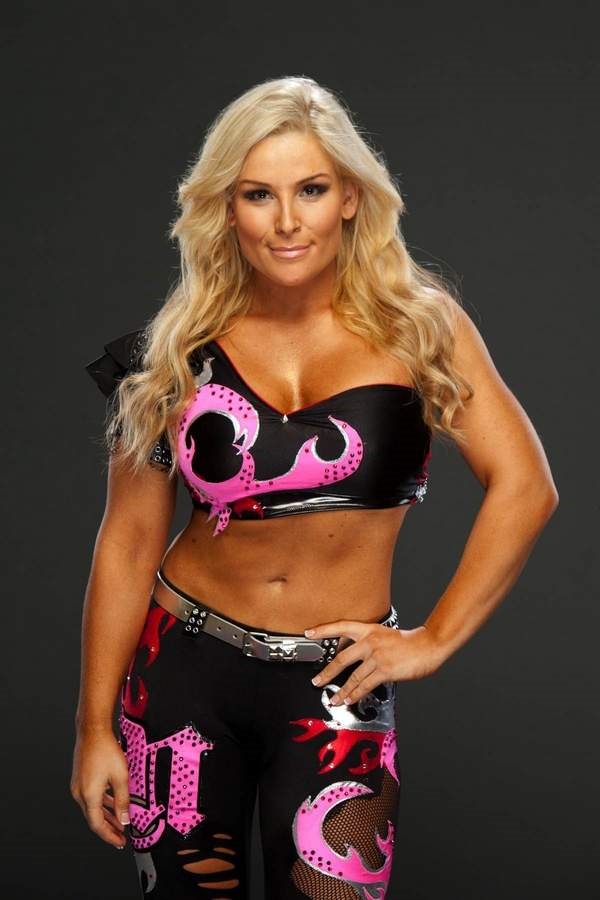 Few things have baffled me more then Natalya's treatment by the WWE. I don't know what is worse: a farting gimmick or being Great Khali's girlfriend. Both seem quite disturbing.
However, if anything really positive came out of "Total Divas", it is that the WWE realized they have this really talented wrestler on the roster. My only hope is she might finally get a real feud with the Champion soon. I think I speak for many fans in saying an AJ-Natalya feud would be the best option currently.
Cameron and Naomi
I hate to put these two together. They are so different. Cameron really doesn't come off to well on "Total Divas" and her wrestling is certainly in need of a lot of improvement. Naomi is the stronger talent but doesn't get enough time to develop her unique skill set. I think as long as this team is together I think Naomi isn't going to develop into more then a supporting player.
JoJo and Eva Marie
Not much to say about these two new divas. They are the worst part of the reality show for sure. They are not prepared for the main show yet. But on the plus side, JoJo can really sing!
The Other Divas
It is interesting that AJ went to these three to discuss how the "Total Divas" show prevents the success of these three non-reality stars. What prevented it before for these three? Alicia Fox has been little more then a talent enhancement for nearly three years now. Aksana has never had a memorable match or feud to my recollection.
Layla is different. We know she has some wrestling talent and can verbalize herself well. I think she is simply the case of a diva that, with injuries and lack of direction, that has been completely lost in the shuffle.
Conclusion:
So what is the State of the Divas Division? I would say it is average at best. Don't get me wrong. That is a dramatic improvement over where it was a few months ago. The successful reality show has given some unique opportunities that didn't exist until recently.
I think the talent is there. We have AJ Lee, Kaitlyn, Layla, Naomi and Natalya who can really wrestle if given a time. Throw in a returning Tamina and a strong Diva division developing in NXT and we can have a bright future. It just depends on what the WWE wants. I am hopeful it is support for a division that has been neglected for far too long.
----------------------------------------------------------------------------------------------------------
Feel free to contact me at lasher@pacificu.edu. Additionally, I have a Twitter account, WWELasher as well. I would love to hear your thoughts.