We got one last chance to make it real...
WrestleMania season, and all the glory it provided us, is long gone. The hangover of sadness and injuries is still with us as those angry trios, the broken Shield and the wily Wyatts, push the roster forward into a bright new future. We bo-lieve for now and, hell, we like a Swiss swing every now and then, even with a Brock monster hiding in the background.
The problem with WrestleMania season is that is reaches such a peak that it is inevitably downhill from there. How can you re-create the energy of the 'Miracle on Bourbon Street' at Extreme Rules? You can't. That was one of the most uplifting, and specific, stories wrestling has told in years. That it came at the expense of a returning Animal and a want-away Straight-Edge human is par of the course. These things happen because of fate and luck.
The sadness with recent events for our previous Champion have been well documented and hopefully he will be back for another chapter, another 'Rocky' story, because this modern world needs our 'Rocky' as much as it needs a 'Clubber'. 'Nothing hits harder than life' our boxing hero once said, and our wrestling hero knows that now more than ever. When that bell goes though, he will fight because it's the only way he knows how.
It leaves the wrestling world heading into an uncertain new season. A season of summer, of light and of bright new beginnings. When WWE tells us that SummerSlam is the 'party of the summer', it always feels sad because that particular PPV comes at the end of the season, at a time when the nights are drawing in again. It's now, now, when we're heading towards holidays from education or family breaks abroad, barbeques with friends and long boat trips with lovers, it's now that the summer begins.
We're lucky that the future is so bright. Daniel Bryan getting injured at the top would have derailed the Creative of most companies but, whilst waiting on further news on the extent of the injury, it's clear that WWE have been waiting for this moment. When Seth Rollins hit Reigns and Ambrose with a chair, it set the wrestling landscape on fire. Couple that with a possible 'reign of fire' for The Wyatt Family and we are set for a summer that for once isn't simply a long run for a champion we've seen wrestle too many times before. How SummerSlam will end is a complete mystery to us because of so many different summer factors.
Show a little faith, there's magic in the night...
Firstly, there's 'Money in the Bank'. Once the highlight of WrestleMania and now one of the best PPV's. Yes, the booking of previous briefcase holders hasn't been great. Damien Sandow is a gimmick without a gimmick whereas Dolph Ziggler is becoming increasingly sidelined. Winning the contract often appears to be a punishment but WWE can't afford to do that anymore. They must remember the Edge wins, the Punk cash-ins and the jubilation of, yes, Daniel Bryan standing aloft. After such a jagged journey since WrestleMania, MITB is the perfect time to catch lightning in the bottle for the company and re-ignite a summer of expectation.
Alberto and Sheamus might seem to be high-profile fodder, but maybe we're supposed to think that. Cena and Orton are two sides of the same coin, ripped from the same developmental cloth and both vying for record championship runs in the modern era. Cena has aligned himself with the wrong people recently though and he also has a new nemesis amongst the fold.
The cult leader Bray Wyatt wants to set the world on fire whilst he holds it in his hands. This could be the beginning of a strange time in WWE. Bray, the violent, vicious villain appears to have the whole crowd in his hands. People cheer his prophesies and follow his every word. The arenas are lit up by the modern lighter as the crowd hang on him.
Unfortunately for Bray, there's a new monster in town. Roman Reigns, now working alone whilst his only friend in the company, Dean Ambrose, becomes a one-man wrecking crew, is intent on taking down The Authority by taking up the title. He's already broken Kane's Royal Rumble elimination record. What more can this monster do? Surely he will beat them all down, superman punch after superman punch, and lift the belt aloft? Well, there's always a little magic in the night at Money in the Bank.
Cesaro. Andre the Giant Battle Royal winner and Paul Heyman's newest client. This man is a machine in the ring. His dead-lifts are incredible and if Reigns or Wyatt, Cena or Orton, Del Rio or Sheamus, think they're going to walk out that night with the title, they haven't considered the 'King of Swing'. A win for the Swiss superstar with ignite the summer in a very different way to a Wyatt win, or a Reigns success. It sets the Swiss champ on a direct collision course...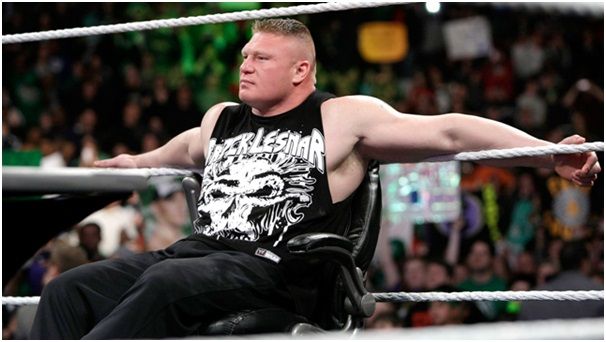 All the promises will be broken (and) there were ghosts in the eyes...
This summer will also see a return that we've waited for since that shocking night in New Orleans. Yes, we saw one hero stand tall but we also saw another made mortal. We might never see the Deadman again, maybe that was his send-off, in the back of an ambulance with his old friend Vince. Let's not forget though that one man sent him there, 'The Beast' Brock Lesnar.
At the start of the year, the vile Heyman proclaimed that Brock was back for the title. That opportunity never came, it was ripped away by The Authority and Daniel Bryan. He won't have forgotten though and this summer, Brock will return to take what is rightfully his. Gone are the days of fluke Cena wins and laboured HHH feuds, The Beast is back. He has taken down Triple H, CM Punk, Big Show and now The Undertaker. He fights in a style that sees pro-wrestling crossed with MMA and this unique style will see a future win.
Whoever wins the MITB title match had better watch out. In a way, whoever wins the contract briefcase might want to wait before cashing in because there is a huge chance that Brock will make his presence felt sooner rather than later. Wyatt has the backing of his family whereas Reigns will relish the challenge but what if Cesaro was our hero on June 29th?
Cesaro has the backing of his manager, Paul Heyman. Of course he does. Since April, Heyman has spent more time bragging about Brock's win than Cesaro's winning sequence. You can trust Heyman, right?! Just ask CM Punk. This summer might be the season when Cesaro is thrown onto the barbeque and fed to The Beast. A double cross, a swerve...a broken promise.
Then, and only then, will Cesaro have to rise above the double-cross, stare down The Beast and prepare for the fight of his life.
This of course leaves another summer uncertainty...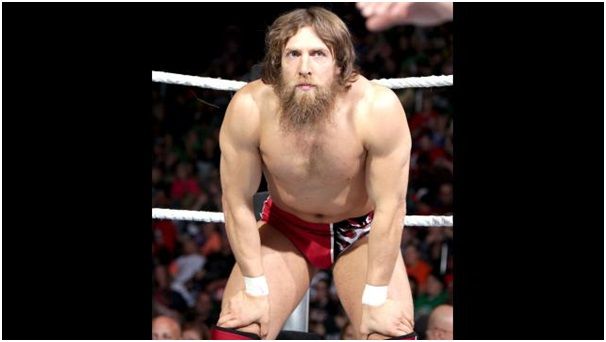 So you're scared and you're thinking that maybe we ain't that young anymore...
At some point, we hope, Daniel Bryan will return. His storied history is much documented now. He is more than a chant, he is a roster headliner that deserves his time in the summer sun. He is recuperating from not only a horrible injury brought on by his battle to the top but also through personal issues which would knock anybody, 'the world ain't all sunshine and rainbows. It is a very mean and nasty place and it will beat you to your knees and keep you there permanently if you let it'. This thing is, Daniel Bryan won't let it.
When he is fit to return, he will and those chants will be louder than ever. It might be SummerSlam, the halcyon end of the sunny season, but when he does walk down that ramp it doesn't matter if it is Cesaro, or Bray, or Roman, or Cena, or Orton or...Brock, he will want that title back and he will take it as unceremoniously as it was taken from him that night on RAW.
Like any hero, some are for him and some against him. That is why a preacher like Bray has so many followers right now. The truth is though that wrestling needs the Everyman. The one like us who we could see talking to in the sunny street or sitting down next to in the garden and drinking a beer as the burgers as cooked. He is one of us in a way that hand-picked A-Grader Randy Orton will never be.
The other thing we can recognise in him is that desire to prove people wrong and to end up on top. He did it on Bourbon Street but, to be considered a true great, he is going to have to do it time and again. Prove them wrong, get beaten down and then prove them wrong again. Just ask Stone Cold, or The Rock or even CM Punk. The best wins are when you prove the naysayers wrong.
Can Bryan been Brock? The man who decimated The Undertaker on the same night Bryan willed himself off a stretcher to take the title? Who knows. One thing is sure though, just as Brock has refined his in-ring style due to both returning to wrestling but also due to diverticulitis, so will Bryan because of his neck. To be honest, Brock and Heyman can plan all they want but they have no idea what sort of wrestler is getting into that ring, no idea at all.
You can hide 'neath your covers and study your pain, Make crosses from your lovers, Throw roses in the rain
A summer of uncertainty. Some of this may happen. None of it may happen. Like any season, we have no idea how it will end. We may meet friends in a sunny park that we haven't seen for years, take that leap into the unknown or even fall for someone over evening cocktails at a garden party. Who knows? When the sun is out, anything can happen.
This summer, when the heat is on your back and the smell of cooked food brings a smile that only a cold beer can enhance, think about the chance for change. This summer, this summer, has a very real chance for being a special one in WWE because, well, it has to be. There are too many people watching the product now for it to be anything but a success. To many people in suits holding calculators and examining spreadsheets.
So, put the beers in the fridge, wheel the barbecue out of the garage, listen to the radio as it plays Roy Orbison singing for the lonely, pull the car out of the drive and...roll down the window and let the wind blow back your hair. It's going to be one hell of a ride.
Here's to the wrestling summer.
Oh-oh come take my hand
We're riding out tonight to case the promised land
Oh-oh Thunder Road oh Thunder Road
Lying out there like a killer in the sun
Hey I know it's late we can make it if we run
Oh Thunder Road sit tight take hold
Thunder Road.
Bruce Springsteen, Thunder Road.
Please follow me on twitter @HughFirth or email me on ashburnham54@yahoo.com All constructive criticism is appreciated.
I also write at www.whatculture.com (this is my archive of columns http://whatculture.com/author/hugh-firth )