Stone Cold Steve Austin made an appearance on Busted Open radio this week, and hinted (once again) that he could be up for one last match. The match in question would be at WrestleMania 30, and most likely involve CM Punk. Here's what Austin had to say:
"Oh I'm healthy enough. My knees coming around just fine, it's better than it's ever been because I've been doing my due diligence on my rehab. I've got two new ligaments. Everything else is pain free. I'm still in shape been working out harder than I've ever worked out. But here's the deal. When you're gonna try to commit to do a Wrestlemania 30, you're looking really at, at least a two to three month commitment, if not four. So you know you're talking about, taking everything else of the table. I can still do my podcast but take everything else off the table and focus specifically on that task. To do it the way I would do it, to do it the way Stone Cold Steve Austin would do it, at a 120 percent. Because to go out there and to try to perform at 85-90 percent because you didn't prep enough. That would be bogus, that would be BS that would be letting the crowd down. And that would be representing the Stone Cold Steve Austin that I know and love to a degree that is not acceptable. So once you throw a legitimate, real deal offer down on the table and say let's talk, then we'll talk. But until then, conjecture."
Regarding CM Punk:
"It brings a lot to the table from a verbal standpoint with his well thought out promos, the way in which he conducts his business. I like his product in the ring. I like to see him turn it up more in the mainstream. I like to see a little more physicality, laying in stuff a little more. I like to see him be a little bit more aggressive. That's just off the top of my head. Other than that, I like everything about the cat."
The second article I wrote on TJR, over two years ago, and the first that wasn't a submission, was about making Punk/Austin happen at WrestleMania. As big of a mainstream event Rock vs Cena was, Austin vs Punk would be a bigger deal to wrestling fans.
Think about it for a second. Who wouldn't love to see Daniel Bryan vs Bret Hart, or Dolph Ziggler vs Shawn Michaels? Or even Ryback vs Goldberg? Those are all dream matches that will never happen for a variety of reasons. Punk vs Austin CAN happen, and should.
Hell, the WWE has been in a giving fans what they want mood lately, stranger things have happened. (Wrestling Inc)
Now how about giving Thursday Headlines what WE want? The campaign continues!
————————————————————————————
More detailed have emerged regarding George Clooney and former WWE/WCW Diva Stacy Keibler's breakup, according to TMZ. The bombshell? Clooney apparently broke up with Keibler over the phone. So let me get this straight, George Clooney is a multi-millionaire philanthropist who travels the globe and casually breaks off romances with women we normal joes would kill to have a shot with... Holy hell... (TMZ)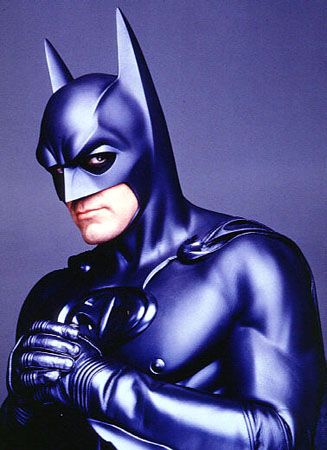 ————————————————————————————
WWE superstar Ryback is rumored to be taking on Vickie Guerrero as his potential new manager. We here at Thursday Headlines love the possibility of Guerrero becoming Ryback's mouthpiece. Now if you can get Wade Barrett to wrestle his matches, you may actually have something on your hands. (Wrestling Inc)
————————————————————————————
Eric Bischoff had some kind words regarding Matt Morgan and his recent departure from TNA. The former head cheese of WCW called Morgan a "talented and passionate performer" who will be a "success in whatever he pursues." Very kind words indeed. In other news Garrett Bischoff sucks butt. Hmm. I guess we aren't as big of people as Eric =(
————————————————————————————
Bad news for Chris Jericho fans, The Rock of Jericho's official Twitter account released this statement today:
Sorry to announce that due to the cancellation of the XM @SixxSense channel, the last episode of The @RockOfJerichoXM will be Sat, Aug 24.

— The Rock Of Jericho (@RockOfJerichoXM) July 9, 2013
Three things surprised us about this story. 1 - There's apparently a radio show hosted by Chris Jericho. 2 - It's been on the air for nearly two years. 3 - I'm writing this while pantless. You're welcome ladies. (SEScoops)
————————————————————————————
Written by Thomas and Aaron Briggs
Email Thomas HERE