Did you catch Raw on Monday? The episode featured a big pre-Rumble confrontation between CM Punk and The Rock. I enjoyed it, and I'm certainly not alone. In fact, I wrote about how CM Punk specifically brought his A-game in a new "pipe-bomb" promo. He effectively drew a line in the sand, telling fans that he doesn't want them to come over to his side. It was excellent.

But not everyone loved Punk's promo. Legend Billy Graham in particular took offense to part of the promo, when Punk claimed to be the greatest champion ever, better than even Bruno Sammartino, who once held the WWE for over 2800 days straight. The offensive line in question involved Punk lessening Sammartino's reign by claiming that Sammartino only worked one show a month, and therefore had to deal with less physical demand on his body.

This set Superstar Billy Graham off. But don't take my word for it, here's the rant that Billy Graham posted on Facebook (all grammatical and/or spelling errors are kept from the original post):

IMPORTANT MESSAGE FOR CM PUNK

I watch the last hour of WWE Raw last night. It was the worst excuse for a show I have ever seen! My agent Scott is tight with legendary World Champion Bruno Sammartino. Scott has told me that WWE has been calling Brunno regularly begging him to go into the Hall of Fame. Bruno has been polite but has always said no thank you.

Tonight on RAW for the last 45 minutes of the show all they did was have CM PUNK talk, talk and more talk! The killer line came when Vince had Punk putting over his 314 straight days as world champ and then said and I quote, " you had people like Burno Sammartino , only wrestled in Madison Square Garden only wrestled one a month."

This was by far the biggest put down of Bruno ever. Why would WWE have Punk say that about someone they have been begging to go into the Hall of Fame for untold years? When that teenager looking CM Punk made that statement he was also talking about me, Ivan Koloff , Stan Hanson etc. Find the re run and listen closely and answer me this my Facebook friends – How can they justify putting down a real icon like this, and not get called out on it?

Any news sites can quote me on my statement below:

CM Punk, I have lost all respect for you for nor saying no to the writers of the WWE for saying Bruno Sammartino only wrestled once a month in Madison Square Garden. You talk about one of the greatest icons ever in pro wrestling like he was a JOBBER??? You should be ashamed of yourself for not having the self-dignity to say NO to the writers on that line. That line you delivered indicates that I am a big loser like Bruno as well and insults me as I wrestled in the same era as Bruno. This only confirms more that I want my name out of the WWE Hall of Fame.

How many monthly sell outs have you yourself drawn at Madison Square Garden? Not a PPV or the Raw TV show. Quit talking trash about Bruno. It's an insult to him and all the wrestlers of his era including myself!

Superstar Billy Graham

So yeah. WOW. Apparently Billy Graham has turned into a cranky old man. And not the lovable kind, ala Carl Fredricksen (Pixar's UP) or Mr. Feeny (Boy Meets World), but the dick kind, ala my 84 year old boss. Woops, did I say that out loud? (SEScoops)
—————————————————————————————————————————
As much as I'd like to tease Billy Graham for his nonsensical rant, I couldn't possibly do it better than Chris Jericho, who responded to Graham on Twitter:
Dear Superstar Billy Graham,Shut the hell up and stop being such a mark.Your Pal,Chris Jericho

— Chris Jericho (@IAmJericho) January 9, 2013
First Kevin Nash and now Billy Graham. Who will Jericho school on Twitter next?! Seriously, the man is my hero.
—————————————————————————————————————————
If you, like me, are a fan of WWE DVD collections, boy is 2013 already looking great for you. In March, WWE will release Bret 'Hitman' Hart: The Dungeon Collection, which features eight hours of rare matches selected by The Hitman himself. Then, in April, the WWE will release For All Mankind: The Life and Career of Mick Foley, a full fledged documentary for the sure to be Hall of Famer. Thursday Headlines' reaction to these releases: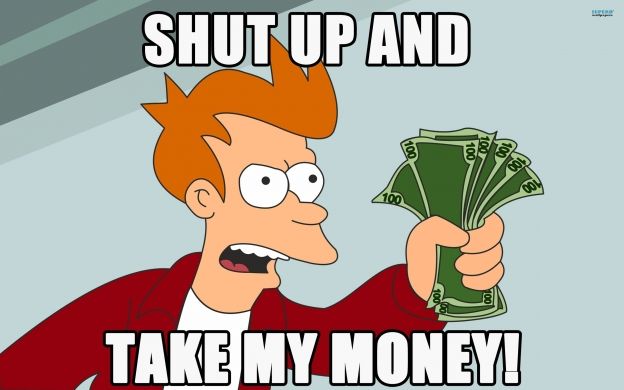 —————————————————————————————————————————
WWE Hall of Famer Tammy "Sunny" Sytch recently announced on Facebook that she has completed rehab and is now engaged. As of now, Sytch is planning to wed Damien Darling in 2014. This is the same Damien Darling who had Sytch arrested three times for in September 2012 for domestic disturbances (twice for strangulation and once for violating a protective order). Apparently Sunny got lucky in that Darling happens to be the worlds biggest autoerotic asphyxiation fan. (Lords of Pain)
—————————————————————————————————————————
TNA has announced a change to its "Gut Check" segment for Impact. Instead of having an unsigned wrestler take on an established TNA superstar, and that match being judged by Al Snow, Taz, and Bruce Prichard, the segment will now feature two unsigned wrestlers face off and being subsequently judged. I'd love to be able to tell you that this change is good, but apparently I was totally ignorant to the segment before now. I always just assumed "Gut Check" was a euphemism for bathroom break. (SEScoops)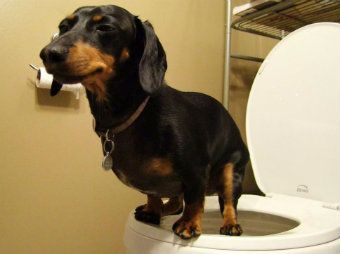 —————————————————————————————————————————
Written By Thomas and Aaron Briggs
Email Thomas Here
Email Aaron Here
Follow Thomas on Twitter