CM Punk vs estranged mother, SummerSlam poster revealed, and more Matt Striker interview goodness.
According to TMZ, CM Punk has filed a restraining order against his estranged biological mother. Instead of summarizing the article, here's a big old block of text directly from the source:
"Punk -- real name Phillip Brooks -- claims in legal docs filed in Illinois that he's tried to break off his relationship with his mother for more than a year "due to repeated financial demands and years of abusive, harassing and threatening behavior."

In the document, Punk says he's made an effort to help his mom -- who he claims suffers from bipolar disorder -- giving her more than $100,000. But Punk says her "abusive/threatening behavior" escalated when he cut her off.

That's when Punk's mom allegedly unleashed a torrent of nasty emails -- telling the wrestler, "You don't give a s**t about us. You just care about your money and money hungry/fame hungry friends. You would sell us for a nickel."

Punk also says his mother threatened to release potentially embarrassing information about her son's past. Punk suggests the information has to do with arrests when he was in high school.

In the docs, Punk says his mother has threatened to commit suicide on at least 4 occasions in 2012.

Punk says, "I wish for the harassment to stop and am requesting the assistance of the court in this regards." " -TMZ
If you've watched CM Punk's documentary - Best in the World - you know that Punk isn't close to his biological family, and was essentially adopted into his best friend's family. If his allegations are true, then it sounds like Punk, despite his feelings, has attempted to take care of his family. And his mother sounds a tad ungrateful. But hey, there's always two sides to every story.
In related news, Marty Jannetty has filed for a restraining order against his mirror. Because every time he looks into it, he sees a stone cold fox!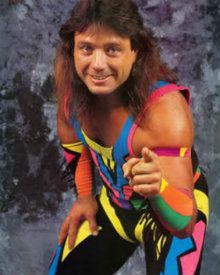 ————————————————————————————
As noted by John yesterday, since the WWE chose not to reup Matt Striker, Striker has taken to appearing on a number of podcasts for interviews. In an interview with The Shoot radio, Striker speculated that Alex Riley is being groomed to be his replacement. Yes, the guy Thursday Headlines used to refer to as "jacked Aladdin" (just look at his vest!) is going to be a regular personality on Raw and Smackdown. While some may be disappointed in these turn of events, at least it appears as if Riley's time in the ring is done.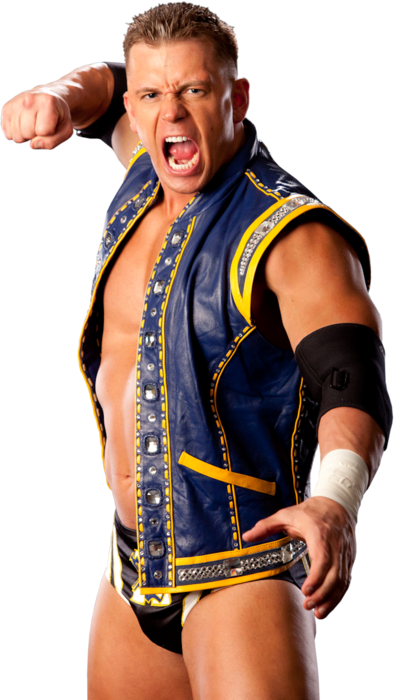 On a related note, you have to wonder if this directly affects Colt Cabana. Cabana has had a few tryouts at a commentating job with the WWE. Anyone who has listened to The Art of Wrestling podcast knows damn well that Cabana could excel at the job. He's quick, eloquent, and funny. In fact, Cabana is superior to Riley in every way, save a bodybuilder physique...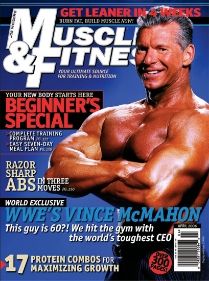 Oooooooh, now I get it.
————————————————————————————
AJ Lee unveiled the new SummerSlam poster on Twitter yesterday, and boy is it... different? The photo depicts several WWE Superstars (Dolph Ziggler, CM Punk, Kane, and Daniel Bryan) as well as a number of Divas (AJ Lee and the Bella twins) riding an unidentifiable rollercoaster. I say unidentifiable because I live in southern California, where SummerSlam will be once again held, and the coaster doesn't look like one of our own.
But that's besides the point. What does riding a rollercoaster (which may or may not be in the general location of the event they're promoting) without shoulder safety straps have to do with wrestling? Sure, goofy SummerSlam posters have become a normal thing, but usually there's a hotdog, beach, or what have you in them. So, Thursday Headlines is giving WWE a thumbs down for the effort.
On a related note, the television commercial for the event is pure brilliance. Because, you know, Bella twins running along the beach in bikinis. Have a look for yourself:
————————————————————————————
Jake Roberts, who has been following DDP's fitness and lifestyle program, recently saw a setback to his recovery. Roberts allegedly fell off the wagon, and had a drink when out with an old friend. When confronted with the truth, Roberts admitted to the mistake, and promised to go to an AA meeting. We at Thursday Headlines, hell, the entirety of TJR, have excitedly watched the transformation of Roberts, and buy what DDP is selling. But there's no cure for addiction, and Roberts is sure to face obstacles for the rest of his life. No joke here, we wish Jake the Snake all the best, and pray that he continues to get better. (Wrestling Inc)
————————————————————————————
Written by Thomas and Aaron Briggs
Email Thomas HERE