Cody Rhodes preparing to feud w/ McMahons, Christian forced to miss time, and ANOTHER Power Rangers reference!
On this week's episode of Raw, Cody Rhodes was "fired" after losing a heated contest with Randy Orton. In terms of storyline firings, this one was pretty transparent: Cody Rhodes is all set to marry his girlfriend Brandi Reed this month, and will be taking some time off to spend with his new wife.
Although Cody's exit was a bit predictable, the execution left plenty of intrigue. After the loss, in a backstage promo, Cody Rhodes spoke of his family's history with the McMahons, and the lack of respect he, his father Dusty, and his brother Dustin (Goldust) have been given. It all led to the feeling that when Cody returns, he'll play a major part in feuding with the McMahon family. Which, as we all know, is pretty much the best place for a babyface to be in.
If you're worried that the WWE won't follow through on this storyline, don't be. Today, Cody took to Twitter to continue this promising storyline:
Not ready to give a prepared statement. Outta' sight, NOT outta' mind. #RhodesDynasty

— Cody Rhodes (@CodyRhodesWWE) September 3, 2013
To which his brother Dustin responded:
Messed with the wrong family!

— GOLDUST (@DUSTIN_RHODES1) September 3, 2013
It looks like this is going to be a family affair. And while I think it's fair to question the relevance of Dusty and Dustin Rhodes to today's WWE audience, Thursday Headlines couldn't be more excited. Of course, a family reunion this big won't be the same without:
In honor of Sapphire and Dusty Rhodes' time in the WWE, at least bring back the polka dots. Thursday Headlines isn't above begging.
_________________________________________
Former WWE superstar Gene Snitsky is confirmed to have a role in the new Mighty Morphin Power Rangers web series - a fan project of the 1990's kid's series (a favorite of the 8 year old versions of your Thursday Headlines writers) funded on Kickstarter. While his exact character remains an unknown, Snitsky is expected to play a villain. (SEScoops) So yes, Snitsky went from putting over other, tough guy, professional wrestlers, to putting over these swell-looking teens:
_________________________________________
Earlier this week, WWE confirmed that Christian will be missing action due to a concussion suffered in his match with Randy Orton two weeks ago on Raw. Although Christian is responding well to tests, he will be held out a bit longer as a precautionary measure. So hey, at least there's one superstar all you whiners can't hate as Daniel Bryan gets beaten down by Triple H, Randy Orton, and The Shield and the rest of the roster looks on from the entrance ramp! (SEScoops)
_________________________________________
According to WWE.com, Titus O'Neil of the Prime Time Players is currently dating reality television star Omarosa Manigault. This marks the second big story (and TMZ fodder) for the Prime Time Players in the last few weeks. Of course, while Darren Young's revelation was inspiring a gutsy, this relationship is just… tragic. Cause, you know, she's a bitch… Yeah, I watched the first season of The Apprentice, so what? DON'T JUDGE ME!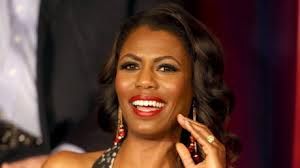 _________________________________________
In a response to criticism over her hiring of Rampage Jackson and Tito Ortiz, Dixie Carter explained in an interview with The Ministry of Slam that because there are only two "teams" (referring to WWE and TNA), TNA must look outside of professional wrestling for exciting new talent. Insulting to independent wrestlers everywhere? Sure. An overestimation of Rampage's and Tito Ortiz's starpower? Oh, absolutely. Worst of all, it's like Dixie Carter doesn't even know that the greatest wrestler of all time is currently a free agent: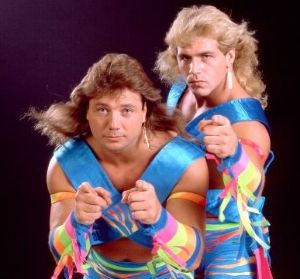 _________________________________________
Shill time! Take some time to listen to Episode 7 of The SharpShooter Cast. This week we talk about:
- An analysis and review of the 9/2/13 episode of WWE's Monday Night Raw.
- Cody Rhodes shines in the spotlight.
- Tom says something offensive he wishes he could take back.
- Aaron says something even more offensive that he wishes he could take back.
- Listener Questions:
1) Who are our top 5 Divas?
2) Who are our top 10 wrestlers?
3) What sports do we follow besides professional wrestling?
Here's the STREAM:
Click HERE for the Direct Download. And you can get our entire catalog on iTunes. Leaving a rating would be greatly appreciated.
_________________________________________​
Written by Thomas and Aaron Briggs
Email Thomas HERE