Head TJR guy John Canton posted an article yesterday on Jake Roberts' new lease on life, facilitated by Diamond Dallas Page. The article talks about Roberts' role in professional wrestling history, and his struggle to get healthy after so many years of living beyond the edge. Personally, I find Roberts' story inspiring. And despite being a sarcastic, smug, know it all, I actually fully buy into what DDP is selling.

About six months ago, I decided to get healthy myself. When I weighed myself, I was astonished at how big I was. I expected to be in the high 220s, maybe the low 230s. I weighed 248, and that scared me. So, I decided to change my lifestyle. I've lost 50 lbs since then, and DDP's Yoga for Regular Guys played a part in the process. Early on, I wanted to add activity to my diet (an understanding of nutrition was the basis for my getting healthy), and I contemplated avoiding a gym fee. I saw DDP's Yoga videos as a great alternative, and they definitely work. I've only used the beginners workout, but it's brutal. The workout is short, but I was dripping with sweat after each session. After just two weeks, a shoulder pain that had been a constant in my life for about two years completely went away.

DDP can at times sound like a self help guru, and therefore an insincere salesman, but he's doing good work. I completely endorse what DDP does, and I'm happy to see Jake Roberts, someone who clearly needed help, recover his life. Good times all around. (TJR)
—————————————————————————————————————————
Dixie Carter is teasing a "major announcement" on the next TNA impact. It is rumored that the company's flagship show will hit the road in 2013, with a live show one week, and a taped show the next. While we do like the idea, there's also a real opportunity here to work on the format of Impact and make it better. "Get rid of the trash" so to speak. Let's hope that while they are leaving Orlando, Florida, TNA "accidentally" leave this aging turd behind. (Wrestling Inc)
—————————————————————————————————————————
According to Alberto Del Rio, the WWE has become less interested in touring Mexico because of the country's ailing economy. Apparently, the last major tour WWE held in the country did very poor merchandise sales, meaning the company wasn't able to offset the heavy costs of an international tour. "I'll miss the rivers of diarrhea!" said Del Rio, clearly upset at the development. (NoDQ)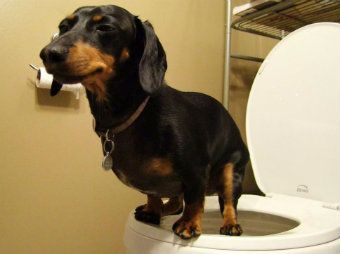 —————————————————————————————————————————
Goldust took to Twitter to express his gratitude over the huge reaction he got as a surprise entrant in last Sunday's Royal Rumble. The superstar said that his encounter with his little brother Cody Rhodes was the top moment in his career. Weird, not only is this story incredibly touching, but also having the chance to see perhaps the WWE's most controversial character in history square off against his brother - who just happens to be a dead ringer for Jim Carrey in Me, Myself, and Irene - has me very intrigued. I don't know how you got there, but stay out idea diary Vince! (PWS Forums)
—————————————————————————————————————————
I can't believe nobody has written about this yet - a 77 year old shop owner was shot in the eye during a robbery on Monday. Astonishingly, when interviewed by local news, the old man claimed that the theft/injury wasn't even the worst thing that had happened to him that week. No, that honor would go to The Rock defeating CM Punk for the WWE Title at The Royal Rumble. Which, I think, makes the man truly the biggest CM Punk fan in the world. After hearing about his name being dropped, CM Punk took to Twitter to praise the man, saying:

"Tom Dotterer is amazing. He's got my respect. If he needs anything from me let me know."

What's great about this story isn't just how awesome it is for Punk to publically support a hardcore fan, but how tough this 77 year old man - Tom Dotterer - really is. Seriously, Stone Cold Steve Austin has nothing on him. (Wrestling Inc)
—————————————————————————————————————————
Written By Thomas and Aaron Briggs
Email Thomas Here
Follow Thomas on Twitter