According to WWE.com, World Heavyweight Champion Dolph Ziggler suffered a concussion during Tuesday's taping of Smackdown. The injury didn't occur during a match of his own, but rather a bout between Big E Langston and Jack Swagger. Ziggler involved himself via interference, and suffered a head injury in the process. Apparently he displayed signs of memory loss and pain afterwards.
WWE is being cautious moving forward. Ziggler is scheduled to defend his title at Extreme Rules, and as of now, that's still the plan. Ziggler has been pulled from live events until he can pass a neurological stress test, but the hope is he'll be ready to go by Extreme Rules. If you're a long time reader, you know how we feel about head trauma injuries. If Dolph Ziggler needs to be held off of the Extreme Rules card, so be it. His health takes priority. We wish Dolph all the best and hope for a speedy recovery. (WWE and PW Torch)
—————————————————————————————————————————
Good news TNA fans, Impact! will move back to its former timeslot on Thursday nights - 9PM. Dixie Carter made the announcement on Twitter yesterday:
BIG NEWS! Beginning May 30th, #IMPACTLive moves back to its old time at 9/8C on @spiketv! See ya Thursdays at 8/7C until then, though!

— Dixie Carter (@TNADixie) May 8, 2013
Since moving to 8PM, the first hour of Impact! has suffered, and generally dragged the overall rating for the show down. So, in theory the overall ratings for Impact! should go up. Of course, this is a small fix for a company with a number of problems.
Rather than addressing a way to increase ratings by .1 or .2 per week, TNA would do well to expand their appeal, and hopefully their audience. The audience is out there - WWE still commands strong ratings, but there's a lack of interest in TNA, despite some great talent. Perhaps it's time for TNA to drop its DEAD WEIGHT and start with a clean slate. (PW Torch)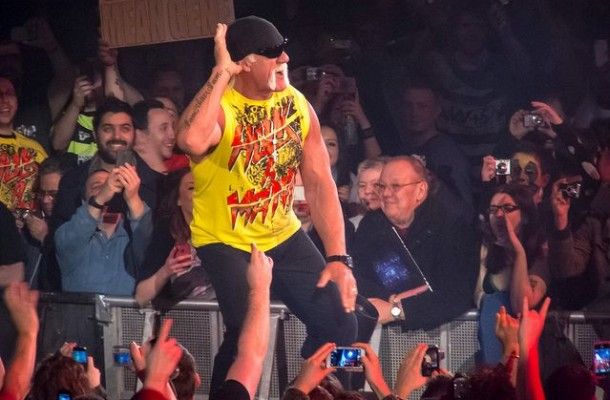 —————————————————————————————————————————
During an interview with "Running the Ropes," former WWE Diva and Current TNA Knockout Mickie James voiced her displeasure with her current run in TNA. James cites her lack of screen time as the main factor for her frustration. (Yard Baker)
RANT TIME: Now we here at Thursday Headlines consider Mickie James to be the second greatest Diva of all time, just behind Trish Stratus, and when you employ the second greatest Diva of all time, it would stand to reason you would use her every chance you get. We would NEVER say that TNA has a competence issue... because the air-time discrepancy between Mickie James and Brooke Hogan says it all for us.
—————————————————————————————————————————
WWE is reportedly interested in booking ANOTHER Undertaker match this year. This time, the match would be at SummerSlam, against The Shield. Taker would be teaming up again with Kane, and possibly Daniel Bryan. The match would sound awesome, had the WWE not already given it away for free on Raw a month ago. Oh, who am I kidding? Any match featuring the Undertaker and three of the brightest rookies on the roster is a welcome development. We'll take it! (Wrestling Inc)
—————————————————————————————————————————
Excited for Mother's Day? Well WWE has you covered. "WWE Inbox" has a new video up of Superstars talking about the best advice their mothers ever gave them. Shockingly, Randy Orton's mother's advice to "shit in chick's bags" just missed the cut. My mother's best advice? "Well that's why you shouldn't place it on hot surfaces." (YouTube)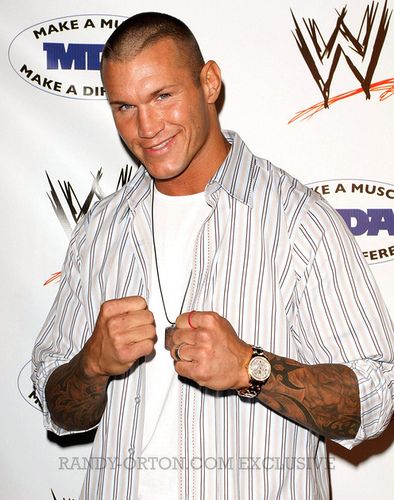 —————————————————————————————————————————
Speaking of WWE online video content, in a surprising turn of events, WWE is NOT looking to charge a fee for their YouTube channel. YouTube, of course, is moving to a paid-subscription model for premium content. Apparently YouTube approached the WWE about being a pioneer in the new model, but the WWE turned them down. You've heard that right, the WWE is actually passing on a way to monetize their product. What's next? Hulk Hogan actually retires? The Miz puts together a five-star match? A Cena heel-turn??