Ken Shamrock considers a return, update on Ric Flair's health condition, and other goodies.
In an interview with Ring Rust Radio, Ken Shamrock discussed his interest in a possible last-run in the WWE:
"Oh, definitely. I've tried to reach out, but I've been hitting some walls. I'm not sure if my messages are getting through or not. In my career, if you follow my career and watched everything that I've ever done from the time I was in high school to where I'm at now, I've always been able to reach the pinnacle. In football, I was able to win championships and go to bowl games in college, be an All-American linebacker and there were a lot of things I was able to accomplish. In my professional career, every time I jumped into an organization, I always reached the top and the title. I know with NWA with Jeff Jarrett, TNA, I was their first heavyweight champion, so I was able to reach that pinnacle. With Pancrase, I was their first champion and was also able to bring it to the U.S. using my character. I also reached the level in the UFC as a heavyweight champion, one of the first of all time, also rookie of the year, fighter of the year. I got into pro wrestling, I've got tag team champion, Intercontinental champion, King of the Ring. There were several times where I wished I had got that opportunity, and probably should have had that opportunity, to at least challenge for the Heavyweight Championship belt. I never got that opportunity, and I'm not sure why, but it is what it is. I will keep fighting to try and get that opportunity and close this thing up to be probably one of the only persons in sports history to go into several different organizations and become world champion in every one of them."
I think I speak for all wrestling fans when I say: please don't return Ken. Just consider your legacy in MMA. You were one of the all time greats, and an innovator of the sport. But instead of becoming an important ambassador for MMA, you couldn't stay away from in-ring action. And your legacy has tarnished because of it. Your role in the WWE was much less in comparison, why tarnish that legacy as well?
Sometimes it's okay to let the business pass you by, and walk quietly off into the sunset. (Wrestling Inc)
—————————————————————————————————————————
The WWE is holding an open casting call for an upcoming movie titled "Christmas Bounty" starring The Miz. No joke here. We aren't going to hate on anyone trying out for the small role, besides, we're pumped for this potential cure to insomnia. (Wrestling Inc)
—————————————————————————————————————————
In an interview with Boston ABC affiliate WCVB-TV's SportsCenter 5, Kurt Angle promoted tickets going on sale for TNA's Slammiversary Pay Per View. Among other things, Angle praised the promotion for having the "best roster in the world". I know what you're thinking: some online phantom must have hacked Kurt Angle's body and made him say crazy things on television. But you'd be wrong, as Angle followed up "best roster in the world" with a hushed "fifteen years ago". (Wrestling Inc)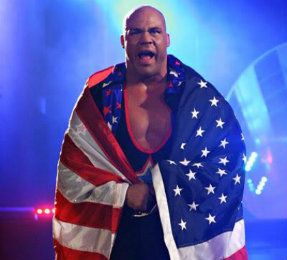 —————————————————————————————————————————
Former WWF Superstar Bryan Clark - aka "Adam Bomb" - revealed in a recent interview with Kayfabe Wrestling Radio that he isn't much of a fan of Vince McMahon, and why he left the WWF for the WCW after 1995. Here are his words:
"There were a few rumors about it, but matter of fact Mabel was sitting right next to me when they told me what they were going to do; they were going to put the Intercontinental Title on me. Mabel is sitting right next to me in the locker room and Brisco and Patterson said 'We're going to put Mabel over at King of the Ring, after that we're going to put the Intercontinental Title on you. And I'm like 'Great, that's awesome', you know? So, then he basically lied about it and back out on it and I said you know what, and I'm not big on people lying to me, so I just said 'I've had enough of this' and he was going through his whole steroid trial and we stood by him and were working 280-290 days out of the year; our money was going down. I just said 'You know what, I've had enough of this; I've got a family'. So, I had a job waiting for me with Bischoff in Atlanta, and I lived in Atlanta and that's where I wanted to be anyways, so that's what happened."
So yeah. Adam Bomb was blatantly lied to about receiving an Intercontinental Title push. How unfair. It couldn't have anything to do with the fact that he sucked, right? (Wrestling Inc)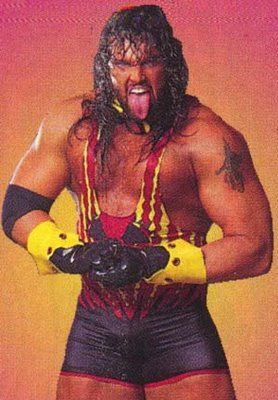 —————————————————————————————————————————
Ric Flair's agent released a statement concerning her client's health. Apparently The Nature Boy has a blood clot in his leg, but doctors are confident that medication will clear up the problem in no time. Was anyone really worried though? I feel like Flair just laughs in the face of father time's effects on the body. You know, kinda the same as the Hardys and sobriety. (Wrestling Inc)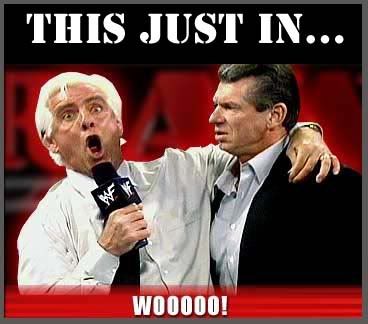 —————————————————————————————————————————
Jim Ross discusses a potential Fandango vs Y2J match in his latest blog along with other wrestling news items. According to good ol' JR, it would be wise to allow the Fandango character to grow before making a final judgment on the performer. This was in response to a vocal portion of the WWE Universe chanting "You can't wrestle!" during Fandango appearances. Because "I can totally see a ballroom dancing character named FANDANGO one day headlining a WrestleMania" said no one.
Well, this guy did actually say that: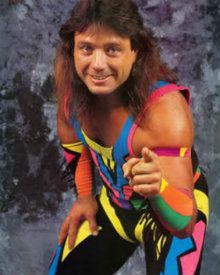 —————————————————————————————————————————
Written By Thomas and Aaron Briggs
Email Thomas Here
Follow Thomas on Twitter