Today is Independence Day in the United States of America! It is the time of year that we as Americans celebrate our freedoms, watch baseball, eat hamburgers and hot dogs, and blow up the sky with our fireworks. Your time is running out you damn clouds!!!
It is also the time of year we reminisce about Bill Pullman and Sir William Smith whooping some alien ass while also mourning the passing of our great martyr...Randy Quaid.
So in honor of our great day of independence, let us remember the top 4 wrestlers who best demonstrate USA values:
4) Hulk Hogan
- "I am a real American, Fight for the rights of every man;
I am a real American, fight for what's right--fight for your life!"
Enough said.
3) Chyna
- What is more American than fake breasts, an absurd amount of plastic surgery, feminism, and the name "Chyna?" The answer...nothing.
(Note from John the Editor: I was going to insert a pic of Chyna in here, but I was worried it would crash my computer. In its place, how about whorish looking Kelly Kelly?)
2) Sgt. Slaughter
- His chin is more American than a broken down used Chevy.
1) Kurt Angle
- Because seriously, who else would we choose as #1? Oh it's true. It's damn true.
Headlines:
- It is rumored that Ricardo Rodriguez's impending 30 day suspension was a result of testing positive for a fat burning drug. In unrelated news, RVD has a job. USA baby! (411Mania)
- WWE superstar Kane recently appeared unmasked at a Ron Paul event. Also in attendance was Thursday Headlines darling Vince Vaughn. Oddly enough, neither of these two celebrities were the guest of honor. The real man of the hour? You guessed it...Marty Jannetty. (TMZ)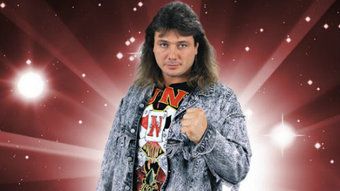 Thanks for reading this week's edition of Thursday Headlines! If you are in the USA have a happy 4th and be safe! For all of our other readers abroad, have a happy Thursday!
By Aaron Briggs