New Year's resolutions, a wrestler retires, and we give thanks to Mr. Jannetty
Welcome to the first Thursday Headlines of the New Year! Something tells me that 2013 is going to be a great year for wrestling based jokes. If you haven't already, please take a moment to look over The Best Thursday Headlines of 2012. Go on, I'll wait... Back? Thanks for contributing another page view.

While on the subject of the New Year, several WWE Superstars Touted their New Year's resolutions on New Years day. My New Year's resolution? To not give a shit about WWE Superstars on Tout. Mmmm... looks like I'm doing a good job so far. (Wrestling Inc)
—————————————————————————————————————————
In a recent interview with Kayfabe Wrestling Radio, former WWE Superstar Chris Masters discussed his time with the company and his evolution in the ring. "The Masterpiece" stressed in-ring psychology and the ability to tell a story through emotions as two of the more important qualities a wrestler can have. It should be noted that Masters followed up this with "if all else fails, just start popping those titties. Trust me on that one." (Wrestling Inc)
—————————————————————————————————————————
According to SEScoops, former Attitude Era Superstar Dan "The Beast" Severn has officially announced his retirement from professional wrestling. This is obviously a dark day for male pornstars, cops, and other mustache enthusiasts around the world.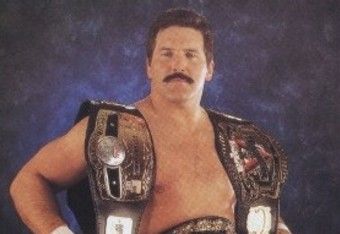 —————————————————————————————————————————
Mark Henry, who has been out for months due to injury, teased his return to the WWE on Twitter Wednesday morning. Here is his tweet:

"I think it's time to test the waters. I feel like trying this shoulder out."

Did you hear that? Somewhere out there JTG just pooped his pants. (SEScoops)
—————————————————————————————————————————
Finally, we at Thursday Headlines would like to send out a big congratulations to Kurt Angle and his wife for the birth of their baby girl. We would also like to take this moment to thank the inimitable Marty Jannetty for giving birth to so many awesomely bad Thursday Headlines jokes. We love you Marty, here's to another beautiful year of friendship! (Wrestling Inc)
—————————————————————————————————————————
Written By Thomas and Aaron Briggs
Email Thomas Here
Email Aaron Here
Follow Thomas on Twitter