Real Sports spotlights DDP, Total Divas is a Total Success, and a reaction to the Smackdown 3 hour rumor!
HBO's Real Sports, featuring Bryant Gumbel, is set to do a piece on Diamond Dallas Page and his life recovery/yoga program. Correspondent Frank Deford will interview Page, Scott Hall, and Jake Roberts, along with those positively affected by DDPYOGA. The segment will air on the August 20th episode of Real Sports. (Wrestling Inc)
If you're a long time Thursday Headlines reader, you already know how much we respect Diamond Dallas Page and the opportunity he's giving others. As cynical as we may be, we're buying what DDP is selling. Part of that is due to personal experience, and the rest is due to obvious evidence. Jake Roberts, though he continues to struggle with his demons, is undoubtedly a new man after giving himself to DDP's program.
Real Sports is an amazing, well respected show. Does DDP stand to make a lot of money thanks to positive press? Of course. He's a smart businessman, and he understands how to expand his product. But that doesn't lessen the good his product is doing.
Plus, now that they have been interviewed and featured on Real Sports, here's to hoping Scott Hall and Jake Roberts find even more motivation to continue getting well and turning their lives around. I don't think there's a single wrestling fan out there not pulling for them. We're tired of seeing former wrestlers turn into tragedies.
Who would've imagined this guy would give so many hope?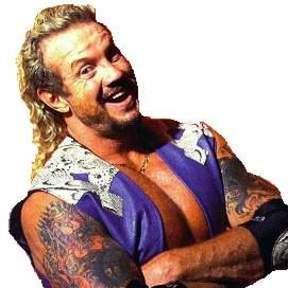 ————————————————————————————
WWE's new reality show - Total Divas - on E! has been extended six more episodes due to the show being a ratings success. Because if there is anything the WWE does well, it's scripted television. (Wrestling Inc)
Despite Total Divas' success, we at Thursday Headlines feel like the show is just one great Diva away from reality television perfection. The Diva we're envisioning? You guessed it: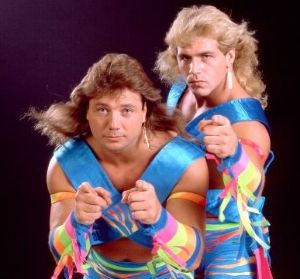 ————————————————————————————
WWE Diva Eva Marie, you know - that personality free nobody who's being made famous thanks to Total Divas - has a new photo set featured in Maxim Magazine: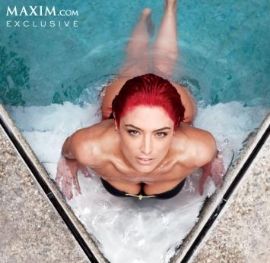 WWE, giving men what they want (but claim they don't) for decades. (24Wrestling)
QUICK! Nobody alert Bob Filner, San Diego's esteemed mayor.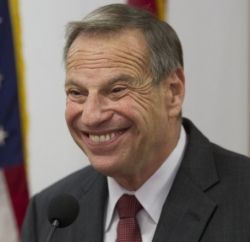 ————————————————————————————
WWE is currently in ongoing negotiations with the SyFy Network for a new television deal for Smackdown. According to sources within the company, WWE is looking to improve and possibly expand Smackdown, with the ultimate goal of creating an equal show to Raw. Among the improvements being discussed is the possibility of expanding the show to three hours...
I think this picture of a cat perfectly sums up my feelings on that idea:
————————————————————————————
If you haven't yet, give EPISODE 4 of The Sharpshooter: Pro Wrestling Podcast a listen. TJR's only weekly podcast (for the time being). This week, we talk about:
- Raw: The go-home show for SummerSlam
- Favorite Battle Royales
- Listener comments and questions, including a negative comment.
- A comparison of CM Punk and Randy Savage.
As always, we had a great time recording the podcast, and welcome your questions and comments. Let us know what you think in the comment section! Here's a DIRECT LINK for the podcast if you'd like to download the episode.
Also, here's the iTunes link.
————————————————————————————
Written by Thomas and Aaron Briggs
Email Thomas HERE