King of Classy Iron Sheik takes to Twitter, a former WWE Superstar completes rehab, and THQ goes Bankrupt!
Although I tend to hate WWE's annual Slammy Awards for oh-so-many reasons, this year's show was quite good. Not for the awards themselves, but for the surprise appearances by big names like Ric Flair, The New Age Outlaws, Tommy Dreamer, and Triple H. Of course, Big E. Langston's appearance was notable as well.

But not everyone enjoyed Monday's show. One man in particular, known by many as a social media-god, took to Twitter to mock the show. Yes, the Iron Sheik is at it again, this time giving out his very own Slammy Awards. Here are some of the illustrious awards given:

Smallest Dick in Wrestling: Hulk Hogan

Most Broke Dumb Motherfucker: Virgil

Biggest Freak Piece of Shit No Good Motherfucker: Ultimate Warrior

Now, after meeting Virgil twice at Comic-Con, I can confirm that yes, he's one very broke man. Unfortunately, I can't confirm the other two awards, but I tend to believe Sheik at his word because... he's the Iron Sheik, and totally awesome.

I just want to say thank you Sheik, for bringing the funny without even trying. (SEScoops)
—————————————————————————————————————————
Mick Foley spoke with Marvel Comics blog Fightin' Fanboys yesterday, promoting WWE's Tribute to the Troops show. In the interview, Foley was asked who he would book in a match with Captain America. Foley ultimately chose 3MB, not because they're anti-American, but because they're really annoying. Meanwhile, on Twitter, the Iron Sheik responded to the news with "Are you serious Foley?? My whole gimmick was hating America! I kick your ass with one finger!" (Wrestling Inc)
—————————————————————————————————————————
THQ, publishers of WWE video games for more than a decade, filed for bankruptcy yesterday. How this will affect future WWE games is as of yet unknown, but the WWE has already released a statement promising to "actively participate" in this ongoing development. Thursday Headlines reached out to video game enthusiasts for comment, and received this response: "Meh, THQ peaked with Wrestlemania 2000 for the N64." (Bleacher Report)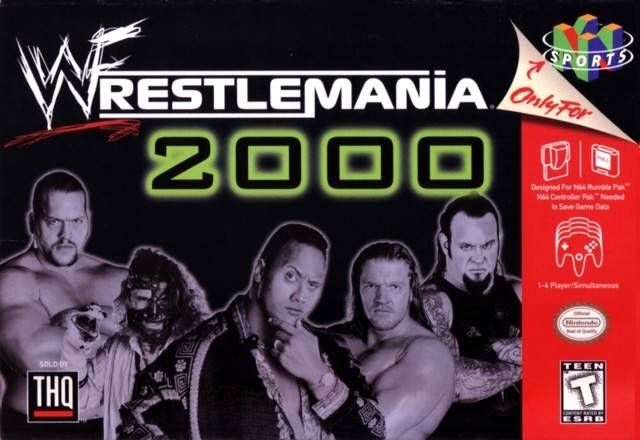 —————————————————————————————————————————
Justin Credible, or as I like to remember him - The Portugues Man O' War (I'm Portuguese! It's something I'll always remember), just completed his WWE endorsed thirty-five day stint at rehab. Or as Scott Hall likes to call it, November. (411 Mania)


—————————————————————————————————————————
Tommy Dreamer's surprise appearance on Monday's Raw culminated in a brutal beatdown by The Shield that was every bit as physically punishing as it appeared. Dreamer had to be taken to the hospital after the show, to receive stitches to a massive gash in his forehead. After the visit, Dreamer posted gruesome photos of the sewing on Twitter, and demanded that WWE pick up the hospital bill. Upon learning that brutal beatdowns are required out of returning favorites, Marty Jannetty quickly contacted WWE, saying "I can take a beating! Throw me in the trash, kick me in the ribs, and make me kiss some man-butt! Hey, have you guys seen my ankles?!" (411 Mania)
—————————————————————————————————————————
Written By Thomas and Aaron Briggs
Email Thomas Here
Email Aaron Here
Follow Thomas on Twitter