Jack Swagger is a huge idiot, DDP is awesome, and Fozzy tours with Metallica.
Some weeks, it's difficult to come up with anything significant to talk about. So, we take some throw away story, add a little Marty Jannetty into the mix, and somehow fashion it into a passable joke. Thursday Headlines can sometimes be as predictable as a Family Guy joke.

But some weeks, the internet graces us with a major story to focus on. Well friends, this one's huge: Jack Swagger was arrested yesterday for driving under the influence... and he was also charged with possession of marijuana. Here's the TMZ report on the incident:

WWE star Jack Swagger was arrested last night in Mississippi, TMZ has learned -- after allegedly driving under the influence ... with pot in his car.

Sources close to the situation tell TMZ, Swagger -- real name Jacob Hager -- was leaving a "Smackdown" taping at Mississippi Coast Coliseum in Biloxi when he was pulled over for speeding.

According to law enforcement, the officer who pulled him over determined Swagger was driving under the influence -- and a search revealed Swagger was in possession of marijuana.

We're told Swagger -- a former WWE World Heavyweight champ -- was taken in by local police officers ... and later released on his own recognizance.

He has been charged with DUI (not alcohol), marijuana possession, and speeding -- all misdemeanors.

We reached out to WWE, who tells TMZ, "Mr. Swagger is responsible for his own personal actions." - TMZ

While I'd love to simply post a funny picture of Mr. Makey saying "Drugs are bad, mmmkay?", I'm more disappointed in Swagger than I am in the mood to joke about his arrest. Not necessarily because of the pot, because although I'm not into it, I'm not quick to judge that particular vice. I'm more disappointed in that fact that he decided to drive while impaired, risking the lives of others. It's about as stupid as a person can be. And in doing so, Swagger may have thrown away the most exciting, edgy storyline Smackdown has had in YEARS.

But Andrew Johnson already covered much of that disappointment in the quick-take he posted today. So the hell with it, here's a typical Thursday Headlines joke:

Rush Limbaugh and right-wing nuts everywhere's favorite wrestler Jack Swagger may be in a bit of hot water after being arrested on charges of driving under the influence and possession of marijuana, but never fear WWE fans, the WWE is well prepared with a sturdy backup plan heading into WrestleMania 29:
The body of Marty Jannetty and the head of Glenn Beck... the end times are nigh.
—————————————————————————————————————————
According to Chris Jericho, Fozzy will be touring with Metallica on the upcoming SOUNDWAVE 2013 tour. We here at Thursday Headlines have always been entertained by Jericho's musical ventures (here's our review of his most recent album, Sin and Bones), but the idea of seeing one of our favorite wrestlers of all time, just before seeing one of our favorite bands of all time, would probably cause spontaneous combustion. I think the word "mangasm" would fit here. (The Duke)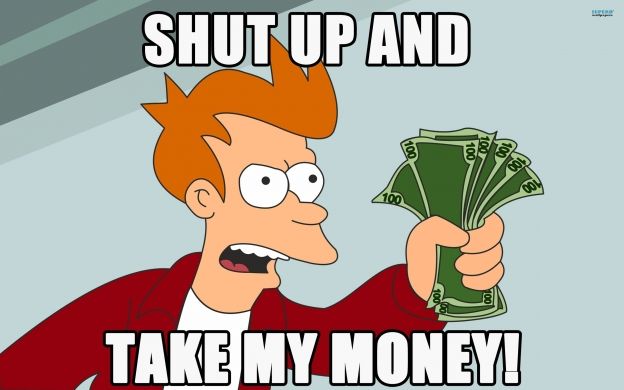 —————————————————————————————————————————
Stone Cold Steve Austin weighed in on DDP's influence on Jake the Snake Roberts drug and alcohol recovery, saying that Page is one of his best friends and that he is "real proud of" Roberts. Has there been a better feel-good story in the business since Bret Hart patched things up with the Shawn Michaels and the WWE? DDP ladies and gentlemen, diamond cutting the shit out of poor health and substance abuse! (SEScoops)
—————————————————————————————————————————
Thanks to filming before Jack Swagger's arrest, Alberto Del Rio is set to respond to Zeb Coulter and Jack Swagger's controversial comments this Friday on Smackdown. Oh how I wish WWE would take my advice and just allow Zeb to ramble on in front of Del Rio... only for the champion to respond with "Oh yeah??," and then just fart into the mic. But that's just me trying to bring a little class back into the product!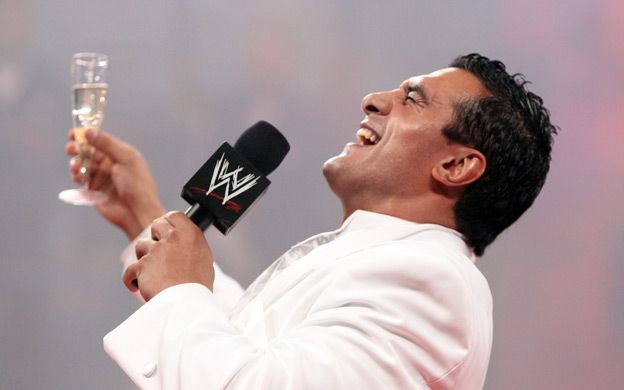 —————————————————————————————————————————
Written By Thomas and Aaron Briggs
Email Thomas Here
Follow Thomas on Twitter