At E3, Sony and Microsoft have spent days in a "mine is bigger" contest. At WWDC, Apple announced some huge innovations to the iPhone... while copying many features of their competitors. And in the world of sports, my fellow SDSU alum Kawhi Leonard and the Spurs spanked the Heat in game 3 of the NBA finals, while Tim Tebow was shockingly given an opportunity at employment thanks to Bill Belichick and Josh McDaniels. Yep, so far it's been a big news week. Except for in professional wrestling. So I'm going to reach a bit here, and make something out of nothing:
In his latest blog, Jim Ross wrote about the possibility of Tim Tebow one day performing in the WWE. While unlikely, Ross likes to ponder the frenzy that would surround a one-off appearance. The logic is sound - although Tebow may be as loved by grown men as Justin Bieber, the Twilight movies, and Eli Manning are, we would pay damn good money to see his ass get kicked.
I'd like to point out, that I brought up this exact scenario a few weeks ago. Which can only mean one thing: Jim Ross is a hardcore Thursday Headlines fan. He digs the Jannetty references, the silly pictures, and the obscure tv/movie references.
Well, as much as good old JR apparently loves us, we love him more. Heck, we love Jim Ross like George Sr. loves an ice cream sandwich.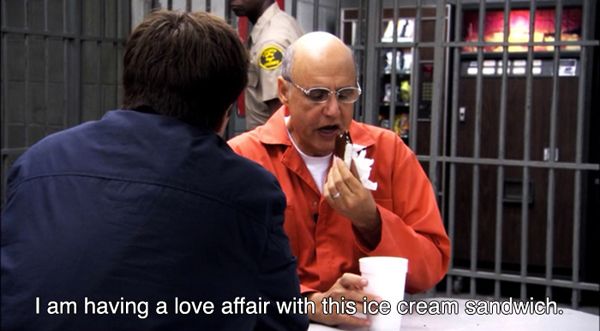 Welcome to this week's Thursday Headlines.
————————————————————————————
The Rock continues to be a mainstream force. Not only was his most recent film, Fast and Furious 6, a resounding success, but Deadline is now reporting that MGM and Paramount Pictures are looking to create a third film in the GI Joe franchise. The Rock played a large role in turning the franchise around, and is becoming one of the most bankable action stars in all of Hollywood.
On top of it all, the Rock visited teenagers in prison this week, as a way to motivate them into living a better life.
I was arrested multiple x's as a teen (fighting/stupid shit) Said if I can make it, so can you. Strong day. #LockUp pic.twitter.com/rHzpws4i6x

— Dwayne Johnson (@TheRock) June 12, 2013
What's next for The Rock? Does he become a doctor for sick puppies and kittens, while traveling to work on a rainbow? I think I smell a box office smash...
————————————————————————————
Fozzy will head out on tour for about a month starting in mid-September. So expect to see Chris Jericho take yet another break from WWE action. According to Loudwire.com, Fozzy will this time be touring with "legendary" metal band Saxon. Since we're now stretching the term "legendary", I'd like to give a shout out to my boy, the LEGENDARY Marty Jannetty. We love you Marty!
————————————————————————————
In a session of AMA on Reddit, Colt Cabana answered some questions about his relationship with WWE. According to Cabana, although he was brought in for a dark match following Punk's infamous "pipe bomb" promo (in which Cabana was given a shout-out), the WWE never had any intention of signing him. Cabana said the match was given out of pity, rather than as a tryout. So yes, WWE still is, and will always partly be, head-slappingly stupid. (Reddit)
But don't feel bad for Colt Cabana, the man continues to produce one of the best podcast in the world. Head on over to iTunes or WeLoveColt.com to listen to his latest Art of Wrestling, which features "legendary" wrestling journalist Dave Meltzer. (We Love Colt)
See what I did there? That's called continuity. Seriously though, Meltzer's awesome.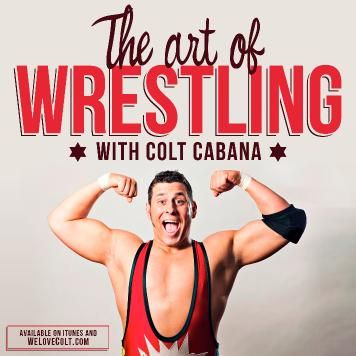 ————————————————————————————
After a string of bad luck, TNA X-Division standout Zema Ion may finally headed back towards health. After an emergency appendectomy last month, a tumor was found in Ion's colon. He took to Twitter yesterday to update his fans, revealing that he will have surgery soon to remove the tumor:
Feelin pretty much back to 100%....sucks that its all for nothing coz I got another surgery soon and then I start recovering ALL OVER AGAIN

— Zema Ion (@ZemaTNA) June 12, 2013
We wish Zema Ion all the best, and hope he recovers quickly. (Wrestling Inc)