Justin Credible takes on Matt Striker, Stephanie McMahon is apparently a WWE Legend now, and John Cena equates himself to Lebron James.
This past Saturday, at an event in Deer Park, New York, Matt Striker and Justin Credible had a legit altercation backstage at an independent show. The two performed a shoot match, in which the use of ropes and strikes are prohibited. After the match, in which Credible won, Striker busted Credible open "the hard way" by throwing a chair at his face. Credible was reportedly incensed, and confronted Striker backstage, and the two were forced apart. Since the altercation, Credible has had this to say about Striker:
"Well when I went to the back I was a little annoyed, and it didn't help that Matt was right there already starting to talk s--t to the promoter," Justin wrote. "I'm not mad at getting hit. I'm mad at the way he is manipulating things in the locker room, and to the NYWC officals. When he started to say he was sorry, I felt more anger, and basically told him to f-ck off. He kept taking sh-t, and then the boys got in the middle, and I walked away. I have no idea what he's trying to accomplish with this, but Matt if something like this ever happens again, I WILL KILL YOU. I just want you to remember, we are 'working' each other again very soon. I'm really looking forward to that match." (Wrestling Inc)
So… yeah. Justin Credible is mad. And he very well should be. Matt Striker's actions were idiotic and could've seriously injured Credible. Still, whenever one man says "I WILL KILL YOU" to another man, this is the only image that comes to my mind: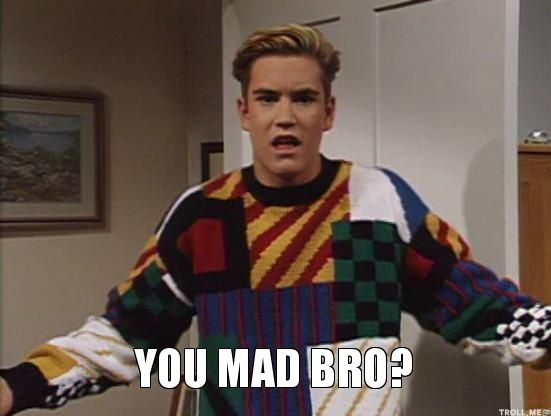 _________________________________________
WWE's YouTube channel released a promo video for WWE '14, in which dream matches are teased. The video includes CM Punk vs Macho Man, Undertaker vs Andre the Giant, Daniel Bryan vs Bret Hart, and AJ Lee vs Stephanie McMahon. "One of these is not like the other" said Captain Obvious, my new independent wrestling persona. Basically, I go around telling people the sky is blue, puppies are cute, and Stephanie McMahon sucks. (YouTube)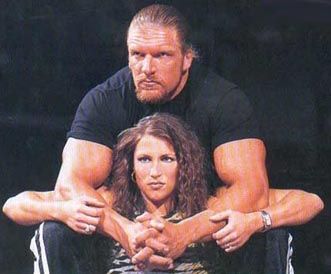 _________________________________________
John Cena gave a shoutout to Lebron James on Twitter Wednesday, saying that, like James' infamous Miami Heat reveal, he is taking his talents to South Beach this Sunday in a search for yet another championship. The fascinating part of this story was when Lebron responded, "If you have any trouble getting that championship, go to another town and ask the Undertaker and CM Punk to help you win it. Trust me, there is no shame in admitting YOU CAN'T DO IT ON YOUR OWN. (Wrestling Inc)
_________________________________________
The original WWE Diva - Tammy Lynn Sytch - publicly announced this week that her cervical cancer has returned. The news is absolutely horrifying, and we at Thursday Headlines wish her and her family the best. For more on this topic, please head over to Heather Hickey's article: Looking at Sunny. Which says everything we possibly could… but better written.
_________________________________________
Have some free time on your hands? Why not spend that time listening to the newest SharpShooter Cast, TJR's only weekly podcast, hosted by your Thursday Headlines writers? This week is a special Bound for Glory show, with a live report of the event, and a fun interview with TJR's resident TNA expert, Fozzie!
Here's a STREAM of the show for your convenience:
Click HERE for the Direct Download.
If you're interested in listening to more episodes, visit our little corner in the iTunes Store. Be sure to leave us a rating! Or, you can always click "More" on the above player, and listen to our entire catalog. Pretty handy.
Finally, if you're like me and have a favorite app not made by Apple to play your podcasts (I love me some DOWNCAST for my iPhone, and iPP Podcast Player for my Android Tablet), here's the RSS Feed for your convenience: http://sharpshootercast.libsyn.com/rss
As always, our SharpShooter Cast is Marty Jannetty approved!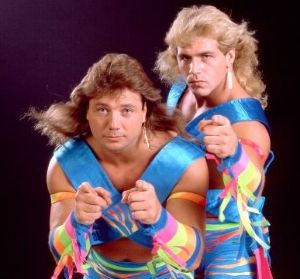 _________________________________________
Written by Thomas and Aaron Briggs
Email Thomas HERE