Where will WrestleMania 30 be held? And why is the WWE trying to hurt TNA touring? These answers and more in one hell of a slow news day!
According to PWInsider, a New Orleans radio station has leaked a major WWE announcement: WrestleMania 30 will be held at the New Orleans Superdome. The news has been a big rumor for the last few weeks, and if true, a real confirmation could come as soon as during the Elimination Chamber PPV, which of course is itself being held in New Orleans.

Many fans desired/expected to see WrestleMania 30 held at Madison Square Garden, where the event was born in 1985. The reasons for not holding WrestleMania 30 in the historic location, though, were many. The biggest of which is money. Even with severely inflated ticket prices, there's no way the WWE would be able to profit as much as holding the event in a stadium. Plus, many in the WWE see no need to return to the New York market so soon after holding WrestleMania 29 in New Jersey.

Frankly, with Madison Square Garden out of the running, I feel the WWE could've done a lot better than the Superdome. Yes, it housed this year's Super Bowl, but that certainly didn't go off without a hitch. Losing power in half the stadium early in the 3rd quarter proved something: the Superdome is a pit that needs to be put out to pasture. It remains because the city can't afford a new stadium in the current economic climate, and it serves many purposes, not the least of which is housing the New Orleans Saints.

Still, the Superdome offers far more risk than many other stadiums. If the WWE is looking for a stadium with a roof, why not go with Safeco Field in Seattle? Or if the need not worry about weather, why not Qualcomm Stadium in San Diego? It's old, but unlike the Superdome, consistently functional.

When the power went out at the Superdome during the Super Bowl, fans simply had to wait for the issue to sort itself out. But WrestleMania is a PPV, there are different rules, and time constraints. Why take on the extra risk? (Wrestling Inc)
—————————————————————————————————————————
Although the WWE has claimed in the past that they don't view TNA to be a competitor, they seem to be actively going out of their way to cut the legs from out under TNA's new tour schedule. According to PWInsider, the WWE has been contacting mid-size arenas TNA may be interested in and attempting to book with them before TNA can. And if TNA decides to shoot live every Thursday, WWE will look to run live events on the same day, in the same market. Boy, I haven't seen such rampant cockblocking since Chris Hansen of Dateline. (Wrestling Inc)

Zing! Pedophile joke coming at you. Thursday Headlines says: stay classy.
—————————————————————————————————————————
The Rock took to Twitter this week to brag about his effect on Raw ratings over the past two weeks. Here's the tweet:
The People's Era - highest #RAW ratings in over a year. @wwe Universe's powerful voice. #WeBringIt twitter.com/TheRock/status…

— Dwayne Johnson (@TheRock) February 6, 2013
"So it has nothing to do with the fact that the NFL season has ended. Tell me more about how great you are." said Willy Wonka.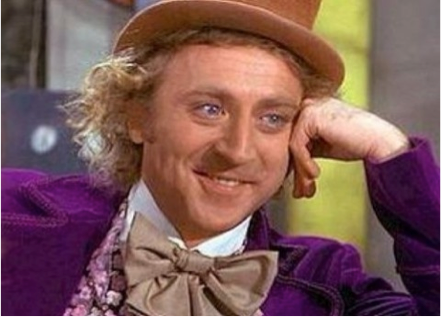 —————————————————————————————————————————
Former WWE Diva Eve Torres will appear in Phoenix, Arizona today to teach local law enforcement Gracie Survival Tactics. So yes, while living in Arizona is a torturous affair, at least these officers will be rewarded with a lesson with one of the most attractive WWE Divas of all time. In related news, Marty Jannetty is also taking bookings on his own self defense course: Don't Touch My Box Man, That's Where I Sleep! (Wrestling Inc)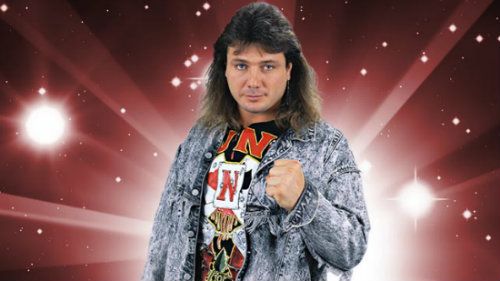 —————————————————————————————————————————
Have you read the newest TJR Power Rankings yet? Well why the hell not?! No, I'm not yelling, please don't walk away. Look, I'm sorry. I just worked for, like, an hour and a half on that article, and you know how I like being appreciated around here. I've got an ego to feed. Just give it a shot and tell me how stupid I am for listing wrestler X at number Y. (TJR)
—————————————————————————————————————————
Finally, a brand new clip from Stone Cold Steve Austin's latest film, "The Package", has been uploaded here. The movie releases on the 19th, which is a little unfortunate, as I think it would've made the PERFECT Valentines Day date had it been released on the 14th. But it's not worth crying over spilled milk. Here's a trailer of the film:

Looks like it could be fun. Best thing it has going for it: its porn parody won't have to try too hard to come up with a clever title.
—————————————————————————————————————————
Written By Thomas and Aaron Briggs
Email Thomas Here
Follow Thomas on Twitter