Mickie James discusses her future in wrestling, Eric Bischoff and TNA seemingly break up, and Konnan takes on Curtis Axel in an epic Twitter war.
TJR Wrestling and Thursday Headlines favorite Mickie James was recently featured in a radio interview with Diva Dirt. In the interview, James speaks about her time with TNA, and the disappointing way the division was booked. She also talks about dream opponents, and the possibilities ahead of her in wrestling, including more time in WWE.
Obviously, we think very highly of Mickie James. While we wouldn't hesitate to label her our favorite female wrestler of all time, we think it's realistic that she's in most fans top 10. She's got a great look, is good in the ring, and based on how she broke into the WWE, has a great mind for the business as well. So, consider us in the "PLEASE RE-HIRE HER WWE!" camp.
Beyond the obviously awesome match ups with AJ Lee and Natalya if she were to come back, Mickie James would also give the Divas division the boost its sorely needed for quite a while. Outside of some fun AJ Lee stuff, the division hasn't offered anything close to compelling since… well Mickie James was in the company.
So here's to hoping that James returns to the WWE sometime in the near future. It's the right place for her, and she's the right person to elevate female wrestling in the company.
_________________________________________
Thursday Headlines punching bag Eric Bischoff has reportedly been relieved of his duties within TNA. Creative responsibilities now fall completely on Dave Lagana and Matt Conway, which we consider an upgrade. Now, it would be easy for us to take some cheap shots at "the Bisch" (our nickname, trademarked), but we feel we have matured. We would now prefer to look forward to the future of TNA and the man who will guide it to the promised land. (Wrestling Inc)
Wondering who this human dynamo might be? You guessed it…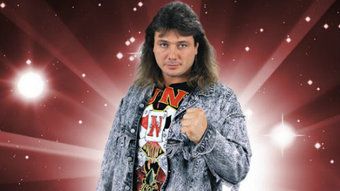 _________________________________________​
Former WCW United States Champion, Konnan, has engaged in a Twitter war with current WWE Superstar Curtis Axel. To sum up the epic battle, Konnan said Axel has zero charisma, Axel lightly defended himself by saying he has a "chill out turbo" attitude, and Konnan finished things off with more harsh criticisms of Perfect Jr's persona. We at Thursday Headlines refuse to choose a side in this battle for the ages. We will say this though, if anyone in the business knows a thing or two about a wrestler's persona....you can damn well bet it's Max F-ing Moon! (SEScoops)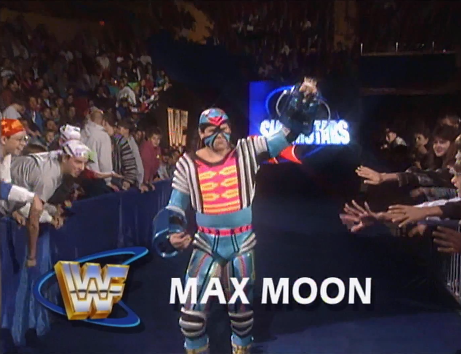 _________________________________________​
Guess what gang?! TNA Impact Wrestling Glory Trading Cards (that's their real name.) are to be released by Tristar on November 13th! Now I don't know who these "Tristar" people are, but I assume that they are some sort of service that helps convey to your friends and loved ones that you take your virginity VERY SERIOUSLY. (SEScoops)
_________________________________________​
Be sure to listen to the latest SharpShooter Cast! This week, we recap and review Hell in a Cell, and the following episode of Raw. Plus, all the fun banter that you should be used to by now. It's a fun show, and has been given two thumbs up by Roger Ebert's ghost, Vince McMahon himself, and Jesus Christ.
Here's the STREAM:
Here's the Direct Download for your convenience. You can simply right click on the link, and select "Save as" to download the episode to wherever you'd like.
If you're interested in listening to more episodes, visit our little corner in the iTunes Store. Be sure to leave us a rating! Or, you can always click "More" on the above player, and listen to our entire catalog. Pretty handy.
Finally, if you're like me and have a favorite app not made by Apple to play your podcasts (I love me some DOWNCAST for my iPhone, and iPP Podcast Player for my Android Tablet), here's the RSS Feed for your convenience: http://sharpshootercast.libsyn.com/rss
​As always, we appreciate any and all comments. Let us know what you think, positive or negative comments are welcome.
_________________________________________
Written by Thomas and Aaron Briggs
Email Thomas HERE