We get a new picture of the upcoming new WWE Title Belt, Tyler Reks is released, and Kevin Nash is being considered for the WWE Hall of Fame??
The oft-rumored new WWE Championship Belt reared its head again this week in a picture tweeted by Rick Petko of Orange County Choppers. Petko claimed to be "Annealing aluminum for a WWE Championship belt". The important aspect to the photo? It looks like the design that was previously leaked online is in fact the front plate for the new title belt, not a side plate like many hoped.

Is it ugly? It's too early to tell. But does that even matter at this point? WWE fans have had to put up with an ugly belt for the past eight years, and honestly, anything will be an improvement.

Still, the belt itself means less and less as years go by. This week on Raw, Jerry Lawler refused to call CM Punk the best wrestler in the world. Yes, it was a segment made to further CM Punk's heel turn, but why wouldn't Lawler name Punk the best in the world? Isn't that the entire point of the WWE Title?

To date, CM Punk has held the WWE Championship for 278 days. During that time, he has not once taken a shortcut in defending the title. Also during that time, John Cena suffered losses to The Rock and John Laurinaitis. So how in the flying f*ck, Jerry Lawler, is CM Punk not the best wrestler in the world?

So when the new WWE Title Belt is introduced, and you're inclined to complain about the design, just remember, WWE has been destroying the belt's value for years. It's not anything new, but it's something that could be prevented, if obvious steps are taken. Until then, just savor this:

Punk did it for Andy Kaufman. And all of us. Best Jerry Lawler moment since the 90s. (Wrestling Inc)
—————————————————————————————————————————
Former WCW "star" and current indie performer Vampiro recently admitted in an interview to messing with CM Punk back when the current WWE Champ was cutting his teeth in the indies. Vampiro played on Punk's straight-edge persona by handing him pills and spiking his drinks. Vampiro looks back on the memories fondly, believing his actions to be good-natured. My opinion? Vampiro is one major-dickhead. Nothing like having your beliefs and convictions messed with. How would Vampiro like it if someone gave him some non-alcoholic beer and ripped up his Hot Topic Rewards card? (Wrestling Inc)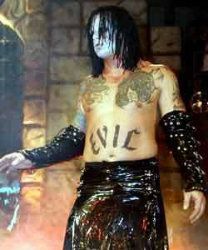 —————————————————————————————————————————
According to F4WOnline, although Charlie Sheen couldn't commit to appearing at SummerSlam, he could still be in the WWE mix in the coming months. If true, the plan is to have Sheen continue interacting with Daniel Bryan, which explains Bryan going to "anger management" class next week. Look, I understand the WWE wanting to garner mainstream media attention, but I can't stand the idea of using Charlie Sheen in a WWE ring. It's not because he's an obvious drug addict, which contradicts WWE's PG shows. And it's not because he's an unreliable stooge who overestimates his popularity. It's because he's responsible for this crap:


Proof that the majority of tv viewers are dumb. (F4WOline)
—————————————————————————————————————————
Along with Mick Foley, Kevin Nash and Ultimate Warrior are being considered for induction to the 2013 WWE Hall of Fame. Mick Foley should be a shoe-in. He had an amazing career, was a vital part of the Attitude Era, and is one of the most beloved wrestlers from the 90s. Ultimate Warrior, besides being an unstable/unreliable/untrustworthy clown, is also deserving of a Hall of Fame spot. He was a top draw in one of the WWE's most successful periods. Kevin Nash though? Really? Sure, Kevin Nash made a difference in the industry... but not in the WWE. He was a big part of the NWO, but then helped destroy the WCW when he booked himself to be on top of the company. His returns to the WWE haven't yielded the results that anyone expected, and he did absolutely NOTHING for TNA. But hey, I guess all it takes to be inducted into the WWE Hall of Fame is a friendship with Triple H. Somewhere, a tear is rolling down the cheek of Chris Jericho. (SEScoops)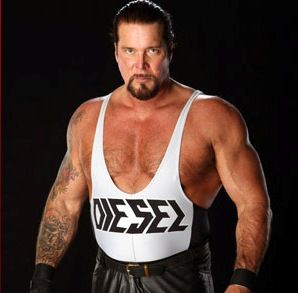 —————————————————————————————————————————
Rey Mysterio will be out of action as he recovers from a concussion suffered at SummerSlam. The concussion occurred when The Miz delivered a sit-down powerbomb to Mysterio. Mysterio was pulled from both Raw and Smackdown, and will be out for the foreseeable future. We hope that Mysterio recovers from his injury, and doesn't come back too soon. Head injuries are serious business. Read my article on the topic! (Sorry if that was too shameless of a shill.) (PW Torch)
—————————————————————————————————————————
Tyler Reks, one half of the tag team Reks and Hawkins, has been granted his release from the WWE. Reks took to facebook to explain the situation, stating that he requested the release so he could spend more time with his family. Thursday Headlines approached Vince McMahon about what this means for the future of Curt Hawkins. Vince Responded with "Who are you, and what are you doing in my office naked? Put down that stapler!"

That can't be good for Hawkins. (PW Torch)
—————————————————————————————————————————
Written By Thomas and Aaron Briggs
Email Thomas Here
Email Aaron Here
Follow Thomas on Twitter