Triple H says dumb things, Sunny describes her perfect man, and WWE hits a major milestone on YouTube!
In a rare print interview, Triple H promoted his upcoming Thy Kingdom Come DVD. Now, if you're familiar with Thursday Headlines' thoughts on Triple H, you know he's quite the polarizing figure. Personally, I find him to be an opportunist who tends to overstate his place in professional wrestling history. While a DVD documentary and collection of his best matches should make for an entertaining viewing, it may be difficult to stomach the circle-jerk it's sure to be.
But hey, Triple H is in an important place of power, and when he speaks, he's worth listening to. And in his interview with New Hampshire Magazine, he compared WWE to both Disney and Marvel Comics when explaining that WWE is an entertainment company, not simply a professional wrestling company.
I have a few thoughts regarding those comparisons. I'm a big fan of both Disney and Marvel (Disney IS Marvel's parent company, but I'll spare you the nerdy details). I'm a Disneyland season pass holder, go way too many times each year, and act like a giddy school girl whenever a classic animated feature of their's gets released on Blu Ray. Seriously, The Little Mermaid is on it's way to me right now. And I've been a fan of Marvel Comics since I learned how to sound out words. I remain one of the few people on the planet who enjoyed the hell out of the Clone Saga, and find Ben Reilly's Spidey costume to be the best ever.
Come on Trips… WWE is no Disney or Marvel. I get what Triple H is attempting to convey here - that due to multiple alternative revenue streams (WWE Films, merchandise, Tout, etc…), WWE is more than just dudes in tights fake fighting. Unfortunately, WWE's outside projects lack the quality of, say, the Avengers films. And after each failed venture, investors and fans are left wondering "Why doesn't WWE stick to what they know?"
It feels like WWE is at times ashamed of what they are: a professional wrestling promotion. So they force themselves to be more, even when they clearly don't know what they're doing. It all just feels so unnecessary. Less time needs to be sent on figuring out how to make WWE Films profitable, and more time needs to be spent on booking wrestling correctly.
But with The King of Kings leading WWE into the future, who knows what we'll get. (PW Torch)
_________________________________________
During an interview with Wrestling Inc., former TNA and WWE superstar Matt Morgan spoke about accepting a stuttering gimmick at the beginning of his wrestling career. While reflecting that it may not have been the world's greatest gimmick, Morgan acknowledged that he probably would have accepted anything Vince McMahon proposed to him. This of course excludes portraying a mentally handicapped performer. Wait, they actually did do that?! I always knew Bautista was desperate to break into the business, but jeez…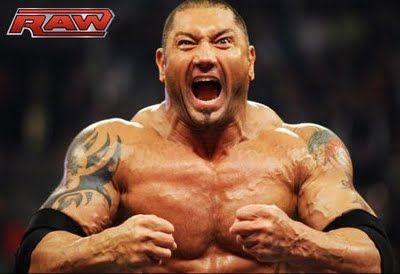 _________________________________________
WWE reached a milestone on YouTube this week. Their channel reached two million subscribers, a huge number to be sure. But as impressive as two million subscribers is, Thursday Headlines' motto has always been "quality of quantity". And quite honestly, we'll take this Supercut of Goats Yelling Like Humans over WWE's hundreds of clips any day. (SEScoops)
_________________________________________
If you're like me, then you must be a huge fan of Tammy Sytch's, or Sunny, Facebook page! Well, our favorite original Diva posted what she is looking for in a man on Wednesday. What are some of Sunny's deal breakers? Her man must have a job, his own place, average to good looks, good teeth and high self esteem. Asked for his response, Marty Jannetty stated "Well, at least I won't have to worry about that crazy bitch breaking into my parents basement." (SEScoops)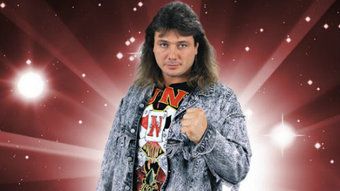 _________________________________________
If you missed it on Tuesday, here's another chance to listen to this week's SharpShooter Cast:
- An apology to last week's listeners.
- Tom reviews Night of Champions.
- A review of the 9/16/13 episode of WWE's Monday Night Raw.
- Will Tom buy Triple H: Thy Kingdom Come?
- Listener questions:
1) Do we find Jerry Lawler impossible to listen to?
2) What was the last WWE storyline that really made sense?
- Career Comparison: Triple H vs Booker T
Here's the STREAM:
Let us know what you think in the comments. Who has the greater legacy in wrestling, Booker T or Triple H? And which storyline do you currently prefer, CM Punk vs Paul Heyman or Daniel Bryan vs Randy Orton?
Click HERE for the Direct Download.
If iTunes is your thing, we're very easy to find. Just search for "Sharpshooter" in the store. We'll be in the podcast section. Here's a LINK to our little spot in the store. Be sure to leave us a review!
_________________________________________​
Written by Thomas and Aaron Briggs
Email Thomas HERE