Michael Hayes is in trouble, Vince McMahon worries about power outages, and WWE gives you the middle finger.
According to former WWE Creative member Court Bauer, Michael Hayes has been suspended by the WWE for some truly poor/insensitive decisions in relation to Diva Rosa Mendes.
Mendes was reportedly given time off during the spring due to substance abuse problems, specifically pertaining to alcohol. WWE offered to send Mendes to rehab, and thankfully, she accepted.
Of course, there's no cure for alcoholism. Although we can wish for the best, and hope Rosa Mendes can remain healthy, there will doubtlessly be struggles with her demons for the rest of her life.
After returning to the WWE in late August, Mendes was caught having drinks with Michael Hayes, WWE's senior road agent. Vince McMahon was incensed when he was made aware of the incident, and suspended Hayes indefinitely.
While Thursday Headlines are fans of Michael Hayes, his actions (if true, all wrestling news should be taken with a grain of salt) are egregious because he was aware of Mendes' problems with alcohol. He should of supported her recovery, not enabled her demons.
Thursday Headlines reached out to Hayes for comment, and received this explanation for his actions:
Lord knows, I can't change.
Lord, help me, I can't change.
Ok, that was a freebie. (Cageside Seats)
_________________________________________
Nielsen, the company responsible for tracking television ratings, rolled out their new "Nielsen Twitter TV Ratings" service on Monday. The new tracking metric combines traditional ratings with social activity on Twitter. Naturally, WWE should be excited by the prospect of Twitter activity giving their weekly Raw and Smackdown ratings a boost. Although there's no direct correlation between Twitter activity and TV ratings, advertisers may be interested in running ads on programs with enthusiastic audience participation, something WWE has been fostering for quite a while.
What does this all mean for you, the guy or gal who just wants to kick back and watch some good ol' wrasslin? I hope your favorite part of the show is Twitter shilling. (PW Torch)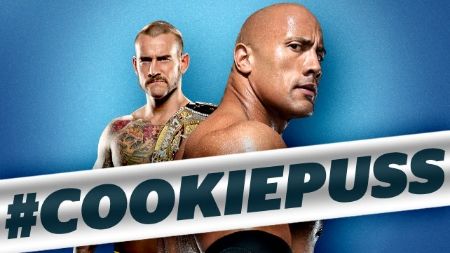 _________________________________________
According to The Wrestling Observer, WWE plans to soon turn Damien Sandow babyface. Yep, the WWE is turning one of their most condescending, smug, and disliked characters babyface.
_________________________________________
Another story coming out of the aforementioned Wrestling Observer is that Vince McMahon is now worried that there will be a power failure at WrestleMania 30. According to the Observer, both McMahon and Kevin Dunn flipped out when the power went out before the main event of BattleGround this past Sunday. And while it would seem unlikely that such an occurrence would happen multiple times in a year, just remember that the Superdome experienced a major power failure on the biggest stage of them all - the 2013 Super Bowl. Apparently McMahon is worried that the building might not be able to handle the power usage necessary for a WrestleMania, which is said to be greater than that of a Super Bowl.
Honestly, the WWE should be worried. Unlike the Super Bowl, WrestleMania has a limited time slot on television, and paying out refunds for the WWE's biggest event of the year would be pretty awful. Of course, WWE can simply prepare themselves to use a blackout to their advantage. Just imagine... lights go out during the main event... thirty minutes later they turn back on, and... a surprise wrestler has knocked out both WWE Championship contenders: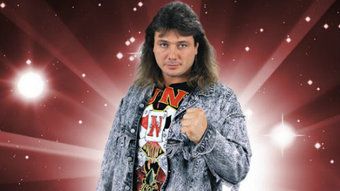 _________________________________________
Listen to the newest SharpShooter Cast! Don't miss out on what all of your cool friends are calling "The best wrestling podcast hosted by 28-year old twins who live in San Diego!"
Your friends are really specific.
This week's episode covers:
- A thank you to our guests from last week.
- An explanation of technical difficulties.
- Thoughts on WWE's BattleGround PPV.
- A review and analysis of the 10/7/13 episode of WWE's Monday Night Raw.
- Shawn Michaels as Referee in Championship match.
- John Cena returning early (possible reacting to low ratings).
- The prospects of a HHH vs Big Show match at Hell in a Cell.
- How well we think TNA is leding up to Bound for Glory.
- Who are our favorite Tag Teams of all time?
- Which legendary wrestlers are most similar to CM Punk and Daniel Bryan?
Here's the STREAM:
Click HERE for the Direct Download.
If you're interested in listening to more episodes, visit our little corner in the iTunes Store. Be sure to leave us a rating! Or, you can always click "More" on the above player, and listen to our entire catalog. Pretty handy.
Finally, if you're like me and have a favorite app not made by Apple to play your podcasts (I love me some DOWNCAST for my iPhone, and iPP Podcast Player for my Android Tablet), here's the RSS Feed for your convenience: http://sharpshootercast.libsyn.com/rss
_________________________________________
Written by Thomas and Aaron Briggs
Email Thomas HERE