Ready for a new WWE film? I know I am. Variety is reporting that WWE is co-producing a new Flintstones film with Warner Brothers Animation. This will be the second co-produced cartoon for the WWE. Last year, WWE announced a new Scooby Doo, straight to video feature.
Like the Scooby Doo film, The Flinstones will feature a number of WWE Superstars in voice roles. Vince McMahon will play Vince McMagma, John Cena will play John Cenastone, and CM Punk will play CM Punkrock. Excited? Who wouldn't be!
You have to give WWE credit, they're going far out of their way to deliver on a single joke. (Variety)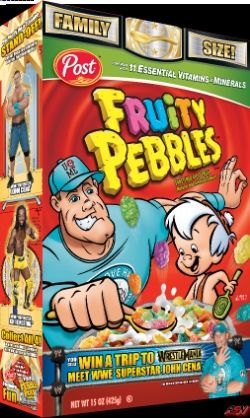 ————————————————————————————
In a radio interview promoting Slammiversary, TNA Champion Bully Ray took offense to comments made by host Jimmy Stewart. Stewart referred to Bully Ray as an average athlete (compared to the phenomenal Jeff Hardy), which set the champ off. Ray seemed to break character, and demanded an apology for the disrespect, or else he would walk off the show. Did you feel that tremor in the force, Thursday Headlines readers? That was the collective 'air-jerk' motion made by every fan offended by Bully Ray's homophobic remarks in the past. (Wrestling Inc)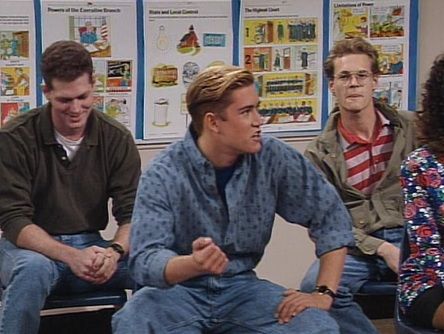 ————————————————————————————
In an effort to educate fans on Impact's upcoming time change, Dixie Carter offered up an incentive on Twitter for fans to RT her. Here's her Tweet:
NEW #ImpactLIVE timeslot starts this Thursday at 9/8c @SpikeTV. RT this & one of you will get a personal call from me when we hit 1k RTs!

— Dixie Carter (@TNADixie) May 29, 2013
So, the reward for RTing Dixie Carter is... a phone call with Dixie Carter. "What a fantastic marketing idea!" said hardcore TNA loyalists who get their rocks off by breathing heavily into a phone while speaking with a middle aged female pretend-promoter who's daddy bought them a company they clearly weren't ready to handle.
Yep. Those fans are going to be thrilled with the prospect of a phone call with Dixie Carter. (Wrestling Inc)
————————————————————————————
WWE Superstar Kofi Kingston will undergo elbow surgery this week, and could be out of action for as many as eight weeks. Sure, this is a giant blow for fans who appreciate Kingston's uncanny athleticism. But there's also a real opportunity here to take his break from action, and refresh the Kofi Kingston character. If I may make a suggestion for a new gimmick... Shockmaster 2013! Make it happen WWE. (Wrestling Inc)
————————————————————————————
Dixie Carter announced on Twitter that the location for this year's Bound for Glory (TNA's biggest event of the year) will be announced tonight on Impact. The location is rumored to be San Diego, California. The venue would be a big change for the promotion, which primarily holds events in the South East. But if the rumor proves to be true, then Thursday Headlines has this to say to Dixie Carter and TNA:
Stay the hell out of our city! (Wrestling Inc)
———————————————————————
Written By Thomas and Aaron Briggs
Email Thomas Here
Follow Thomas on Twitter