Raw draws huge ratings, new WWE book deal, and Batista stars in a new film with Brooke Hogan.
According to PW Torch, this week's episode of Raw did very well in ratings, scoring a 3.46, their highest rating since March 4th, 2013. The total audience peaked at just over five million viewers, a significant uptick over last week's audience of just over four million.
There's a number of possible reasons for the increase in viewership. This was the go-home episode for the Royal Rumble, Daniel Bryan revealed why he turned against the Wyatts, and the WWE has plenty of goodwill from fans recently thanks to the announced WWE Network. But perhaps the reason that will receive the most credit was the return of Batista.
Whether or not WWE executed Batista's return well is up for debate. Why was he friendly with the Authority? Why should fans care that he's committed to winning the WWE Title when they so clearly want Daniel Bryan to be their Champion? Regardless of execution, it's hard to argue that Batista's return was anything but a success.
So here's my fear: this temporary uptick in ratings , which again can be attributed to a variety of factors, will likely lead to a significant push for Batista. Dave Batista, a 45 year old past his prime wrestler with limited talent, will quite possibly headline WrestleMania 30. How could that possibly be a good thing?
I'd argue that the WWE has harmed themselves by sticking to a pattern every year in which they give prominent WrestleMania roles to former stars. I get their motivation for doing so - bringing back popular talent from years past is a way of bringing back casual fans who haven't been watching Raw weekly. But giving limited WrestleMania spots to temporary talent sacrifices opportunities to elevate young talent.
To put it bluntly, putting Batista in the main event of WrestleMania 30, rather than Daniel Bryan, would be equivalent to having a one night stand with Chyna rather than a marriage with Trish Stratus. It just wouldn't make sense.
Maybe my fear isn't valid. Maybe Daniel Bryan forces his way into the main event of WrestleMania 30. Maybe the 30th anniversary of WrestleMania concludes with Daniel Bryan standing tall in the middle of the ring, holding both WWE and World Heavyweight Titles high. Then again, Vince McMahon is a stubborn son of a bitch and has a particular vision of what a perfect superstar looks like. Batista fits that vision, and I wouldn't be surprised to see the WWE execute something completely shortsighted, like wasting a WrestleMania moment for Daniel Bryan.
Let's hope I'm wrong.
_________________________________________
Speaking of Batista, according to Bloody-Disgusting.com, the Animal is set to star in an indie horror film this year, entitled "LA Slasher". Joining Batista will be a star studded cast including Andy Dick, Mischa Barton (that chick from The OC who you totally thought was dead), and yes… Brooke Hogan. Now, I'm not one to judge a film before I actually see it, but seeing as the producers couldn't even get together a d-list cast, I think I'll make an exception here: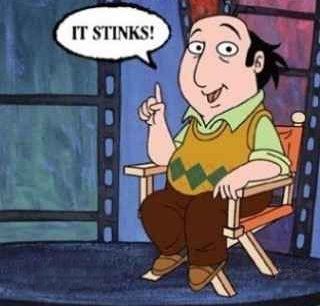 _________________________________________
Lebron James of the Miami Heat was given a WWE Championship Belt, as a birthday present, from the Great One himself - Dwayne "The Rock" Johnson. Apparently the belt wasn't a replica, but one of The Rock's very own collection, this one from his most recent title run. "Wow, another championship Lebron couldn't win on his own!" said every hater ever. (SEScoops)
Here's the link to the video.
_________________________________________
The WWE inked a new publishing deal with DK Publishing on Wednesday. DK Publishing previously published the WWE Encyclopedia, which you can find here. The deal gives DK exclusive publishing rights (including digital releases) for WWE books over the next three years. And as of right now, these are some of the books being discussed:
WWE 50: Celebrating 50 Years of Sports Entertainment.

30 Years of WrestleMania.

Children books featuring John Cena, the Rock, and various other superstars.

Autobiographies.

Sticker books
At first glance, this news may not seem as exciting as, say, the announcement of the WWE Network. But personally, I can't wait for Marty Jannetty's new cookbook: Healthy Food You Can Grill On A Trash Can Lid.
I've heard his panko-crusted old boot recipe is to die for. (SEScoops)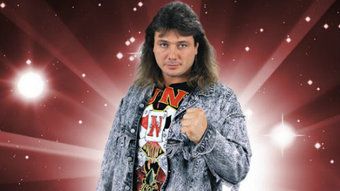 _________________________________________
Be sure to listen to this week's SharpShooter Cast! We cover this week's big episode of Raw in depth, talk about Batista's return, and make Royal Rumble predictions. Plus, MORE COMEDY!
Here's a rundown of this week's topics:
The NFL playoffs.
Was Richard Sherman's pro-wrestling like promo uncalled for?
Aaron's "Six sentences a man will never say!"
Tom's weekend camping trip, and measuring with a dick and a butt.
Brandon Lasher's "Enough with the Stereotypes" article.
Listener Question: If Tom and Aaron had to give up watching one, would they give up wrestling, baseball, or football?
A review and analysis of the 1/20/14 episode of Raw.
Did Raw successfully convince Tom and Aaron to buy the Royal Rumble?
The difference between Lesnar's return and Batista's.
Daniel Bryan and Bray Wyatt prepare for an epic battle.
Batista's big return.
CM Punk follows past greats as the number 1 entrant in the Royal Rumble.
A celebration of Mae Young's life.
Final build for Cena vs Orton.
Raw review scores.
Royal Rumble predictions.
Listener Question: Who is the all time best to never win a World Championship?
You can stream the episode through this player:
And here's the Direct Download! (Right click and "Save Link As")
If you're interested in listening to more episodes, visit our little corner in the iTunes Store. Be sure to leave us a rating! Or, you can always click "More" on the above player, and listen to our entire catalog. Pretty handy.
Finally, if you're like me and have a favorite app not made by Apple to play your podcasts (I love me some DOWNCAST for my iPhone, and iPP Podcast Player for my Android Tablet), here's the RSS Feed for your convenience: http://sharpshootercast.libsyn.com/rss
​_________________________________________
Written by Thomas and Aaron Briggs
Email Thomas HERE