Rumors of some big returns, Shawn Michaels featured in a music video, and Stone Cold has a new television series.
Tis the season of… WrestleMania rumors. As always, these rumors are exactly that, unsubstantiated "plans" for WWE's biggest show of the year. While some rumors inevitably turn out to be true, MANY plans often change, often due to Vince McMahon's ever changing tastes. So while these should be taken with a grain of salt, we at Thursday News Update find these particular rumors to be very believable:
Hulk Hogan will be back in a non-wrestling role, likely making an appearance with John Cena and taking down a heel. According to The Wrestling Observer, even if the WWE wanted Hogan to be in a match, it's unlikely that he would be able to pass a physical due to his various health issues. (Wrestling Inc)
Also rumored to be making a return is Batista. As he has been away from the ring (acting) for several years, it's likely that he would be in a non-wrestling role as well. (Wrestling Inc)
As for big match booking, The Wrestling Observer has stated that Roman Reigns is expected to see a big push next month, with the possibility of winning the Royal Rumble. (Wrestling Inc)
Here's our thoughts:
Although we don't see Hulk Hogan as legitimate draw anymore, and find his shameless self-promotion to be tiring, the WWE is absolutely the only place in the world where he can serve a purpose. As long as the WWE utilizes restraint in how they use him, Hogan can be a lot of fun on Raw and big PPVs. So, we say bring him back.
The same can be said for Batista. Were we the biggest fans of his back in the mid 2000s? No. But he was an above average big man, and his recent relevancy in film could make him somewhat of a draw… We guess? It's not like Riddick lit the film world on fire. Unlike Hulk Hogan, we'd actually like to see Batista back in the ring someday, simply because there are some fun matchups to be had. Roman Reigns over Batista? Sure, we'd watch that.
And regarding Reigns, we hope that he's the most dominant force in the Royal Rumble. But unless Daniel Bryan walks into WrestleMania XXX as WWE World Heavyweight Champion, we don't want Reigns to win the Rumble itself. Sure, he's impressed everyone this year. But is he ready to main event the biggest show of the year? We don't think so. Give him a year to evolve as a singles competitor, and then we'd love to see him headline WrestleMania 31 in Santa Clara…
Because we'll be there live. And it's going to be awesome.
_________________________________________
CMT has reportedly green lit seven new "unscripted" (television exec speak for reality) television shows for the 2014 season. Included in the seven is a series starring Stone Cold Steve Austin, titled, Steve Austin's Broken Skull Ranch. Here's part of CMT's press release for Austin's new show:
"Steve Austin's Broken Skull Ranch, premiering in June for 10 one-hour episodes, is described as the "ultimate badass competition show" as Austin brings eight elite athletes to his Broken Skull Ranch in Texas to test their strength, stamina and endurance. In each episode, contestants go head-to-head until the last man standing earns the right to take on the toughest obstacle course in America, the "Skullbuster," and the chance to win $10,000." (SEScoops)
We're fans of anything Steve Austin is involved in, and this isn't an exception. The "Skullbuster" in particular is intriguing. If it's an obstacle course in the vein of American Ninja, we're all for it.
Of course, it'll be difficult to beat the "Ballbuster", the obstacle course hosted by YOUR MOM. Zing!
_________________________________________
Shawn Michaels, fresh off of an appearance on this week's Raw, is featured in a new music video by Colton James - 101 Proof. While we at Thursday News Update are particularly fond of Country music, it's nice to see Shawn Michaels expanding his talents beyond wrestling and reality tv. In other news, Marty Jannetty is set to star in the new Justin Beiber music video - I'm Still Relevant?!. (Wrestling Inc)
_________________________________________
Retronauts, a great podcast team made up of defunt 1up.com members, released a show this week which focusses on wrestling video games. This two hour podcast covers anything and everything from the NES to modern consoles, but spends most time on the Fire Pro series, as well as the AKI games (Revenge, WrestleMania 2000, No Mercy). It's a fantastic listen, and should quench your thirst for nostalgia. Just try to hold your anger in when a couple of the less enthusiastic hosts spew ignorant remarks about wrestling. We all have friends like that, and we've all learned to look past it. (Retronauts)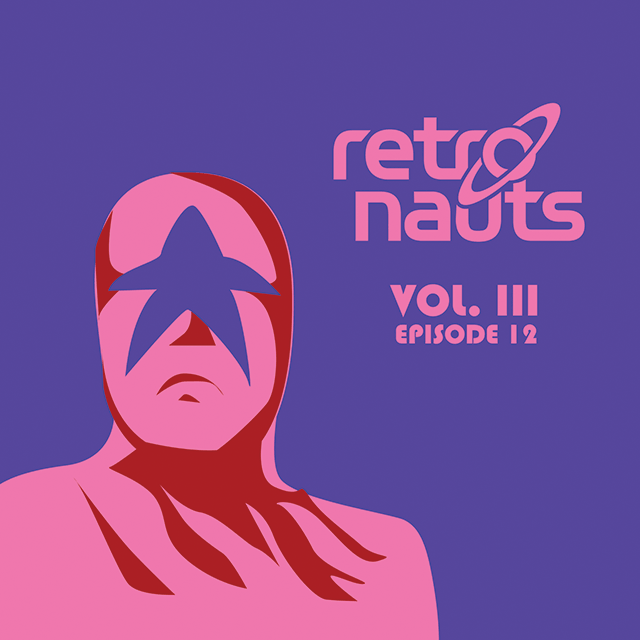 _________________________________________
Speaking of podcasts, please give our latest show a listen! Episode 22 of The SharpShooter Cast features a review of WWE's TLC 2013. Here's a complete rundown of this week's contents:
Aaron gets a ticket and proceeds to rant about highway patrol.
A review and analysis of the 2013 TLC PPV.
CM Punk defeats The Shield.
AJ Lee vs Natalya is what Divas wrestling SHOULD be.
Thoughts on the importance of the IC Title, and Big E Langston's progress as champ.
Ziggler is getting screwed, and we're tired of it!!
Aaron actually believes Brodus Clay will be important in the near future.
The Wyatts defeat Daniel Bryan.
Bray Wyatt is a hall of famer in the making.
The Rhodes continue to impress.
Randy Orton defeats John Cena in a good, not great main event.
Reasons to be disappointed with the show.
Final scores for TLC 2013.
Tom trolls it up on Twitter.
Here's the STREAM:
Here's the Direct Download. (right click and "Save link as")
If you're interested in listening to more episodes, visit our little corner in the iTunes Store. Be sure to leave us a rating! Or, you can always click "More" on the above player, and listen to our entire catalog. Pretty handy.
Finally, if you're like me and have a favorite app not made by Apple to play your podcasts (I love me some DOWNCAST for my iPhone, and iPP Podcast Player for my Android Tablet), here's the RSS Feed for your convenience: http://sharpshootercast.libsyn.com/rss
_________________________________________
Written by Thomas and Aaron Briggs
Email Thomas HERE