Ho boy, this week we have a doozy for you. According to TMZ.com, former WCW/WWE star Buff Bagwell, is now moonlighting as a male prostitute. Yes, Buff Bagwell is a male gigolo, cue the Deuce Bigalow jokes!
Bagwell is reportedly offering his services through Cowboys4Angels, a "premium" male escort site. And apparently Bagwell is a hit! According to Cowboys4Angels, Bagwell is the number two most popular gigolo on the site. That's success that far surpasses any that Bagwell saw in professional wrestling.
So how much does Bagwell offer for time with the Big Show? His rates are listed as $800 for two hours, $1550 for four hours (hey, that's a $50 discount!), and $3000 for an overnight stay. Those rates sure beat mine. I'm all yours for an hour for ham sandwich and Dr. Pepper 10.
If that's not enough Bagwell for you, there's the super-awesome-mega-value deal of $25,000 for a full week with Bagwell. What do you need that $25k for anyway? A car? Don't be an asshole. Bagwell's fleeting respect and dignity can be your vehicle, and his tears of sadness your fuel.
Seriously, if this was a former Diva, or Knockout, or whatever we're calling female wrestlers these days, it would be sad and disturbing. Bagwell's career as a male prostitute is a full step lower than Chyna's career as a porn star. It's THAT bad.
But hey, rather be a gigolo than a juggalo, am I right?!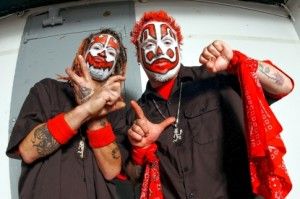 ​_________________________________________
Former WWE "Superstar" Chuck Palumbo is set to star in a new reality television show for the Discovery Channel. The show, in which Palumbo and a co-host restore classic cars is titled "The Lords of the Car Hoards." While that's a pretty cool name, we prefer the title of Marty Jannetty's upcoming reality show: "Hey Man, You Going to Finish That Hot Pocket?" (Wrestling Inc)
_________________________________________
In a recent interview with Ring Rust Radio, former WWE (and current TNA) star MVP talked about why he chose to go to TNA rather than return to the WWE. Here's his reasoning:
I had a couple conversations with Triple H, but at the end of the day that WWE schedule is 250 plus days a year. And after spending so many years in Japan where I'd be on for a month, then I'd be off for a month, and that wasn't necessarily something I wanted to give up. (Wrestling Inc)
MVP later added: "Oh yeah, and no one actually asked me to come back to the WWE. Literally, not a single person. Maybe it's because I look like a huge nerd with my body suit and Breathe Right Nasal Strips."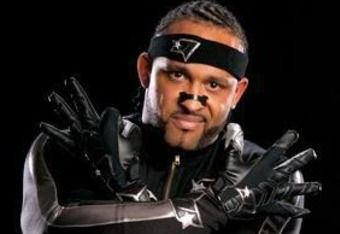 _________________________________________
According to SEScoops, Rey Mysterio's time in the WWE may be coming to an end as his contract expires in a few months. Mysterio is said to be considering working for the new AAA TV series in Mexico, premiering on the El Rey Network. The project in which former WWE superstar Max Moon will be heavily involved with. Asked for comment on potentially working with Mysterio again, Moon responded, "It's "Konnan" you assholes."
Oh Max Moon. How aren't you the one defending an undefeated streak at Wrestlemania??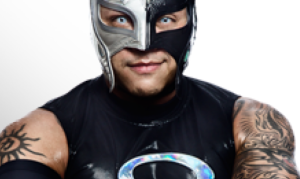 _________________________________________
That's it for us this week! Be sure to listen to the latest episode of the SharpShooter Cast! This episode is all about Raw in Chicago! We think it's a pretty darn good show.
This episode covers:

Adam

Muema

needs to get help.

WWE Network on in the

background

.

Aaron's thoughts on the first week of the WWE Network.

A review of

NXT

ArRIVAL

.

What can WWE do with Sami

Zayn

?

How long should young talent remain in developmental?

A review and analysis of Raw in Chicago. CM Punk doesn't come home.

Stephanie McMahon and

HHH

are awful.

But is that a good thing?

Daniel Bryan and the art of getting yourself over.

Final Raw scores.

Listener question: What are some of our favorite and least favorite

Wrestlemania

matches?
Here's a STREAM of the show:
And here's the Direct Download! (Right click and "Save Link As")
If you're interested in listening to more episodes, visit our little corner in the iTunes Store. Be sure to leave us a rating! Or, you can always click "More" on the above player, and listen to our entire catalog. Pretty handy.
Finally, if you're like me and have a favorite app not made by Apple to play your podcasts (I love me some DOWNCAST for my iPhone, and iPP Podcast Player for my Android Tablet), here's the RSS Feed for your convenience: http://sharpshootercast.libsyn.com/rss
​