Hulk Hogan and Oprah make sweet sweet tv love, Chavo Guerrero puts foot in mouth, and The Rock signs up for another big movie role.
In perhaps my favorite story of the year, Hulk Hogan is set to be featured in an upcoming episode of "Oprah: WHERE ARE THEY NOW?" If the question alone wasn't insulting enough to Hogan and you know, TNA, get this: Hulk Hogan will be joining infamous prop comic Carrot Top and former Jennifer Lopez boyfriend Cris Judd on the show.
Hulk Hogan and Carrot Top. It's like Oprah figured out exactly who I hate, from professions that I love. Bravo, Oprah. Bravo.
Here's a quick preview for the episode:
"Wrestling legend Hulk Hogan recounts the events that led him to consider suicide, what brought him through that period, and what life is like with new wife Jennifer and four little Chihuahuas." (Zap 2 It)
How can I get a writing gig for OWN?! Suicide and chihuahuas in a single sentence that doesn't end tragically? Sara Bibel is a F*ing wordsmith.
All writing criticisms aside, as a professional wrestling fan I think it's a little ridiculous to include Hulk Hogan in a show like this, alongside Carrot Top and some dude J-Lo got with a decade ago. Despite his inability to add anything to TNA, Hogan hasn't exactly been invisible over the years. Plus, as a pop culture icon, Hogan is on a whole other level than Carrot Top and Cris Judd.
The subject Oprah SHOULD HAVE focussed on for her "Where are they now?" show, instead of Hulk Hogan? The OWN Network. Zing!
_________________________________________
TNA Tag Champ, and former Big Brother contestant Jessie Godderz landed a pretty big gig with ESPN this week. He'll be hosting their collegiate arm wrestling competition, CAWL To Arms, this weekend. The competition, which features students from colleges such as Penn State, Rutgers, UCONN, and Syracuse, is set to air on ESPN2 and ESPNU early next year.
The world hasn't seen such a gathering of d-bag bros since the midnight launch of Call of Duty: Ghosts. (PW Torch)
_________________________________________
It feels like every week there's a new movie The Rock has signed on to star in. Clearly, the former WWE great has become one of Hollywood's most bankable stars, and we at Thursday News Update are happy for him.
Yesterday, it was revealed in Variety that Dwayne "The Rock" Johnson is set to star in "Not Without Hope", an adaptation of a novel about four friends forced to survive after being stranded at sea. I guess you could say the lead character in "Not Without Hope" was lucky he was not without boat.
YEEEAAAH! (PW Torch)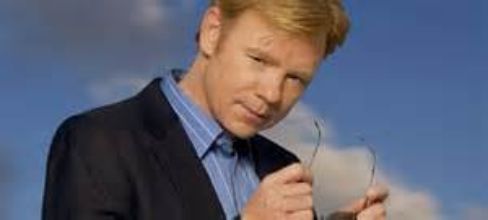 Disclaimer: After writing that joke, I found out that not only was "Not Without Hope" a true story, but *SPOILER ALERT* three of the four friends lost at sea died. */SPOILER ALERT* So yeah, I'm going to hell.
_________________________________________
In an interview with Wrestle Talk TV, Chavo Guerrero speculated that his uncle - Eddie Guerrero - would be displeased with today's wrestling business had he still been alive. Because nothing says class like a man putting words in the mouth of a legend who tragically passed away too early.
That would be like me saying "Marty Jannetty would be a big fan of TNA's business practices!" See? Totally classless.
Wait… Marty Jannetty isn't dead?.. Oooooh, crap. (Wrestling Inc)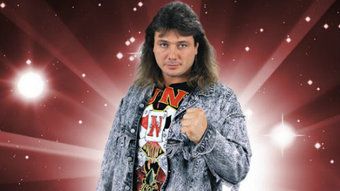 _________________________________________
Be sure to listen to the latest SharpShooter Podcast!
This week's episode covers:
- Video game talk: What is the best wrestling video game ever made?
- What it would take to make the perfect WWE video game.
- The seriousness of head injuries such as concussions in sports and sports entertainment.
- The story of Tom's one and only concussion, which took place in a church.
- SharpShooter Cast vs. Iraq.
- A live review and analysis of Raw in Manchester, England.
- An idea on how to revitalize and restore the Intercontinental Championship.
- Can professional wrestling be considered art?
- Tom and Aaron confuse black wrestlers.
- Final score for this week's Raw.
- Will there ever be another Iron Man Match like Bret vs Shawn?
Here's the STREAM:
Click HERE for the Direct Download.
If you're interested in listening to more episodes, visit our little corner in the iTunes Store. Be sure to leave us a rating! Or, you can always click "More" on the above player, and listen to our entire catalog. Pretty handy.
_________________________________________
Written by Thomas and Aaron Briggs
Email Thomas HERE