Jim Ross moves on, Ryback is hilarious, and TNA teases a big debut.
Jim Ross apparently isn't a huge fan of (forced) retirement. The greatest wrestling commentator of all time is set to launch a weekly podcast with Podcast One in February. Does Podcast One sound familiar? Well it should, as it's the network that currently hosts both Stone Cold Steve Austin and Chris Jericho's podcasts. So the pedigree is there, and now Jim Ross has a new home.
Honestly, we think this news is fantastic. While we love Austin's podcast, and think Chris Jericho is improving his interviews every week, Jim Ross should run laps around their shows. He has incredible experience behind the mic, and a wealth of behind the scenes professional wrestling knowledge.
Most importantly, Jim Ross is one of the most respected men in the industry. Due to the fact that he's held in such high regard, you can expect plenty of quality guests week in and week out. And even if he skips guests and prefers to host a one-man show, how can you not be excited to learn his perspective on current happenings in WWE and TNA?
Seriously, with both the WWE Network and Jim Ross show launching in February, it's like Jesus read my diary! (Wrestling Inc)
_________________________________________
You may have read earlier in the week that WWE Superstar Ryback has become quite the… Twitter-er recently. TJR's very own Andrew Johnson wrote about the very subject a couple days back! Seriously, go read his write up. I'll wait for you to finish. Despite Ryback deleting most of his Tweets, he hasn't exactly let up on the trolling. Yesterday, he had this to say about a joke Jerry Lawler made at his expense on Raw:
"So apparently I do not know which way an elevator goes if you gave me two guesses according to Jerry Lawler. I can tell you one thing. If I was in an elevator with The Kat (Ed. Note: Jerry Lawler's ex-wife) it would definitely be going down. Ryback Rules." (SEScoops)
Now, while suggesting he would have oral sex with a co-worker's ex-wife probably isn't the most politically correct thing in the world, it was freaking hilarious. Seriously, that's funnier than anything we've ever written on this site. So not only is Ryback far more athletic and wealthy than we are, but he's even got a better sense of humor.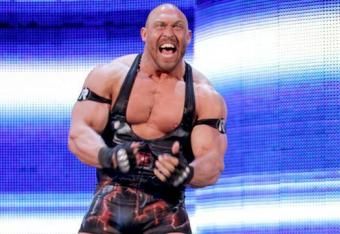 _________________________________________
In a Tweet yesterday, Dixie Carter teased a big reveal for this week's episode of Impact. The tease consisted of a photo of a pad of paper, with these four letters written: DR EE. The initials are rumored to be for Davey Richards and Eddie Edwards, aka The American Wolves. It's believed that TNA signed the two veteran indie performers after the WWE passed on their talents. (Wrestling Inc)
While we think TNA's had a very difficult year, they're sure as hell set to please internet fans:
_________________________________________
Upset that you're going to have to suffer through the Ultimate Warrior being inducted into the WWE Hall of Fame this year? We totally get it. The guy is arrogant, entitled and just an all-around bean bag. But instead of complaining about the Warrior's induction, how about putting your passion to work and actually accomplishing something special. Yes, I think we're all on the same page here. It's time…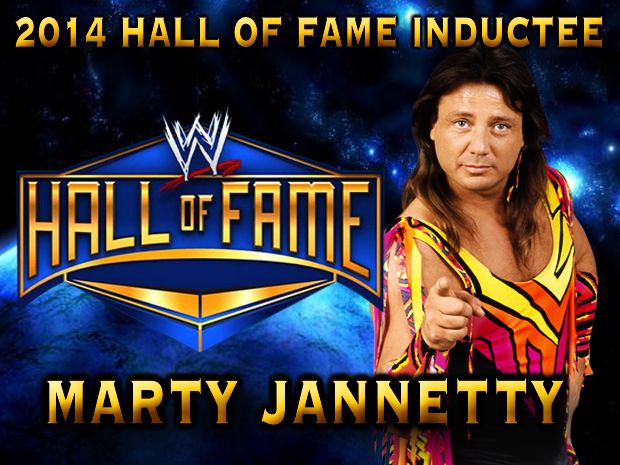 _________________________________________
Give this week's episode of The SharpShooter Cast a listen! We talk about the WWE Network, Raw, and The Ultimate Warrior's upcoming induction into the WWE Hall of Fame. We think you'll enjoy it.
This week's episode's contents include:
Why we love the Royal Rumble.
San Diego sports talk (quick).
Aaron gives a big F you to CNBC for putting down wrestling fans.
WWE's upcoming negotiations with NBC.
Complete WWE Network analysis.
Will the Network cannibalize PPV business?
A review and analysis of the 1/13/14 episode of Raw.
Cena vs Sandow: A great showing of chemistry.
Thoughts on Batista's upcoming return.
Listener question: Will Batista hold the WWE Title during his run?
Orton vs Kingston: What should WWE do with Kofi?
The New Age Outlaws turn on CM Punk.
Daniel Bryan's big moment, and his future with Bray Wyatt.
Is the Ultimate Warrior truly worthy of the Hall of Fame?
​You can stream the show through this player:
And here's the Direct Download! (Right click and "Save Link As")
If you're interested in listening to more episodes, visit our little corner in the iTunes Store. Be sure to leave us a rating! Or, you can always click "More" on the above player, and listen to our entire catalog. Pretty handy.
Finally, if you're like me and have a favorite app not made by Apple to play your podcasts (I love me some DOWNCAST for my iPhone, and iPP Podcast Player for my Android Tablet), here's the RSS Feed for your convenience: http://sharpshootercast.libsyn.com/rss
​_________________________________________
Written by Thomas and Aaron Briggs
Email Thomas HERE