Raw takes a nose-dive in ratings, CM Punk's rumored WrestleMania opponent, and Hunico may not remain the new Sin Cara.
This week was a real test for WWE and Raw's ratings. While Raw was set to go against some stiff competition in a Monday Night Football matchup between two of the best NFC teams in the NFL - the Saints and the Seahawks - the game itself was really over before the first quarter ended, with the Seahawks dominating.
So although the game began as a must-see matchup, it quickly turned into a yawn-fest, and tempted viewers to to channel surf. You could assume, then, that WWE's Raw would stand to benefit from the lack of NFL excitement, and attract more viewers.
Apparently, that assumption would've been wrong.
Raw performed very poorly in ratings this Monday, scoring just a 2.65. Not only were the ratings significantly down from last week (which scored a 2.95), but it was also the lowest ratings of the year for Raw. While the post-SummerSlam/pre-Rumble time of the year is always a bit uneventful for WWE, these numbers are particularly scary considering the big storylines WWE is currently pushing.
Clearly something isn't working. The most obvious problem with Raw may be its length. Three hours plus an overrun which can push fifteen minutes is simply too much, and risks fatiguing viewers. Another cause of fatigue? Giving viewers the exact same matches over and over and over...
Currently, John Cena and Randy Orton are in WWE's top storyline, and there's absolutely nothing fresh about their matchup. Cena and Orton are both incredibly talented individuals, but when you give viewers the same matchups year in and year out, they're eventually going to become bored. And that's exactly what's happening right now.
Why should you care about Cena vs Orton? How many times has Cena prevailed over Orton in the past decade? Dozens? So why would this time be any different? At the very least, having someone new on top like Daniel Bryan can attract viewers because of unpredictability alone.
I hate to belabor the point, but it's very possible that WWE Creative, led by Mr. and Mrs. HHH just don't understand how to push an exciting, fresh product. The optimist in me wants to say that Daniel Bryan is being held back until more viewers come back for Rumble/Mania season, but the realistic in me says that WWE isn't willing to listen to their audience.
And now they're paying the price. (PW Torch)
_________________________________________
Good news everyone! (Said in the voice of Professor Hubert J Farnsworth) The WWE issued a press release yesterday announcing the promotion of several top executives, most notably our beloved Stephanie McMahon. Stephanie is now slated to be the company's "Chief Brand Officer." In related news, former WWE superstar Chyna has been featured in several low budget pornos. Read about this and more in my upcoming book: "Triple H...how to dodge an armor piercing bullet and successfully bang the boss's daughter! The unauthorized biography." (PW Torch)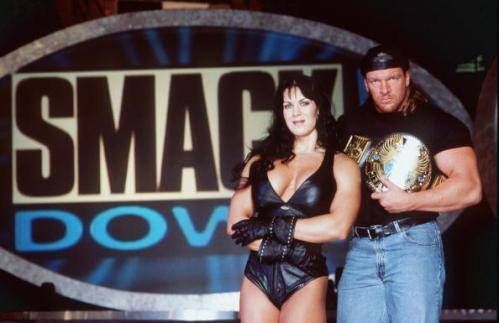 _________________________________________
It's getting close to WrestleMania season, so let all the speculations begin! Rumor has it that CM Punk and Triple H will settle an upcoming feud at WrestleMania 30. When reached for comment, Kevin Nash assured us that he has already begun his preparation of doing his part and naturally fucking up the program. (SEScoops)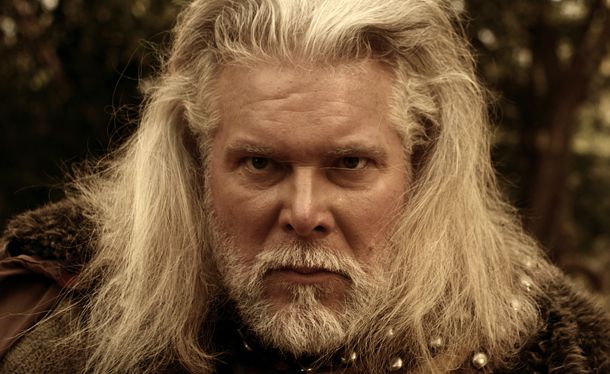 _________________________________________
According to SEScoops, the character of Sin Cara may have been given to superstar Hunico only temporarily. WWE Creative is contemplating the possibility of using someone from NXT to portray the character in the future.
Why must the WWE toys with our hearts? There's clearly an angel sent from the heavens ready to play the role NOW: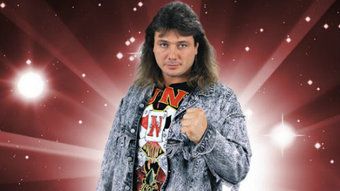 _________________________________________
Be sure to check out this week's episode of The SharpShooter Cast! This week we discuss:
Aaron is loud and blind.
The SharpShooter Cast vs Mongolia.
What's the deal with Cuban cigars?
A review and analysis of the 12/2/13 episode of Monday Night Raw.
Highlight of the Show: Daniel Bryan vs Eric Rowan.
Will the Wyatts take on the Authority?
Are you okay with Hunico as Sin Cara?
Who is hotter, Topanga or Kelly Kapowski?
Which heel turn is more exciting? Brodus Clay or the Miz?
John Cena/Randy Orton contract signing.
Final Raw score.
Listener question: Is the IWC to blame for the lack of success in Daniel Bryan's push?
Here's the Direct Download (Right click and "save link as")
If you're interested in listening to more episodes, visit our little corner in the iTunes Store. Be sure to leave us a rating! Or, you can always click "More" on the above player, and listen to our entire catalog. Pretty handy.
And let us know your thoughts on the great Topanga vs Kelly Kapowski debate!
_________________________________________
Written by Thomas and Aaron Briggs
Email Thomas HERE