The biggest happening this week in the wacky world of professional wrestling has to be Seth Rollins' heel turn. Much has already been written about The Shield's break up on TJR. So we're not going to get into that territory. Instead, Thursday News Update is going to marvel at this little nugget of info regarding the turn:
According to PWInsider, very few people in the WWE were aware of plans to turn Rollins. In fact, the final script for Raw made no mention of the turn. Instead, the main event of the night was supposed to be John Cena vs Kane. Naturally, many in the WWE outside of the parties directly involved were just as surprised as viewers tuning in.
We love these kinds of Raw moments. Whether it's returning superstars, pipe-bomb promos, or major story revelations, WWE has a history of keeping major developments under wraps. We appreciate their efforts, as these are the kinds of moments that caused us to fall in love with professional wrestling in the first place.
Clearly, wrestling has evolved over the years. Before the 80s, kayfabe was a huge deal. Heels and faces didn't get along outside of the ring, and whether or not wrestling was "real" was far more ambiguous than it is today. Due to the WWE's rise in popularity, with their colorful characters and wacky storylines, wrestling went from pretending to be legitimate competition to wink-and-nod entertainment.
Along with the spread in general knowledge that wrestling isn't real, the internet has taken almost all of the surprise out of big reveals and storyline changes. Almost nothing surprises us now, and we're mostly ok with that. Heck, we at Thursday News Update record a podcast every week speculating on what we'll see next in WWE. But when something truly catches us off guard, and shocks us, it takes us back to a place we used to reside - where we suspended disbelief and eagerly awaited the next storyline morsel WWE was willing to dole out.
So credit to the WWE for keeping the Seth Rollins heel turn under wraps. It's pretty amazing that despite the fact that we all expected The Shield to eventually break up, we were unprepared for the when it happened, the way it happened, and who turned.
We also couldn't be happier for Seth Rollins. He's a special talent.
_________________________________________
TNA president Dixie Carter took to Twitter on Wednesday to acknowledge and celebrate the 10 year anniversary of the company's first television deal with Fox Sports Net. The longtime head of the wrestling company thanked fans for their support over the years while also saying the future looks bright. Is it us, or is Dixie Carter more cluelessly optimistic than even Vince McMahon at an investors meeting? (SEScoops)
_________________________________________
For those of you wondering about Dolph Ziggler's new ring trunks on RAW, and I know my brother Tom was curious, they said "Over It." It is still unclear if this was an homage to former superstar Rikishi's ring trunks, which famously said "Smells like Poo." (SEScoops)
_________________________________________
According to SEScoops, a future edition of Monday Night Raw may be held at the NXT Arena at Full Sail University in Winter Park, Florida. This comes as a huge get for us at Thursday News Update, as our top correspondent Marty Jannetty just happens to make his residency in that very building! You know, under three of their front row chairs! We love you Marty! Thank you Internet!!!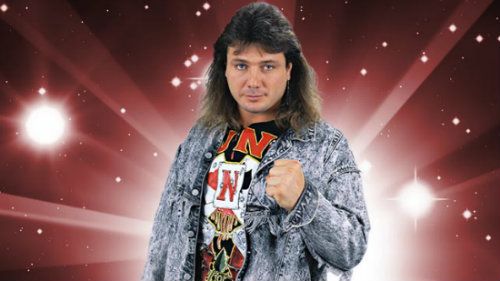 _________________________________________
Today is bittersweet for us, as this will be the final Thursday News Update. While we have loved writing these over the years, TJR is discontinuing the series for a variety of reasons. We completely understand, as writers have come and go, and MANY days have gone by where no News Update has appeared whatsoever. John is looking for something more consistent, and we are happy to oblige. But before we enter a new and exciting time with TJR, here are some personal thoughts on Thursday News Update:
Thursday News Update was once Thursday Headlines. And Thursday Headlines was once simply "Headlines", an article series originated by TJR's Andrew Johnson. Andrew always did Headlines best, the only reason Aaron and I got involved was because the series was becoming so popular that John needed someone to cover for Andrew when Andrew was out. Once we proved we could write Headlines, John asked us to do a day every week, to help expand the series. We were honored to do so, and have had a great time ever since.
Of course, TJR and some great writers moved on from Headlines. Aaron and I stuck to it because it was the perfect article type to collaborate on. When we lived together, we'd hang out on the couch and discuss funny things to say about news topics. More recently, Aaron would supply me with news/jokes throughout the day. I would edit and post them, while shouldering the primary topic of the day. It was something that worked for us, and I thank John for allowing us to continue on Headlines/News Update for so long. And of course, a huge thank you to Andrew Johnson for creating something that was so good, it became a staple around these parts nearly as popular as live reviews.
So what's next for us? We're not actually sure. Right now, you can still catch our podcast - The SharpShooter Cast - every Tuesday. As for Thursdays, we will have something brand new cooked up for you next week. And we're looking forward to it! We've spent so much time talking about current events, and referencing Marty Jannetty in lame jokes, that I'm sure it won't be a huge departure from what you're used to. But it will be different, and our goal is that it will also be BETTER.
Thank you for reading Thursday News Update every week.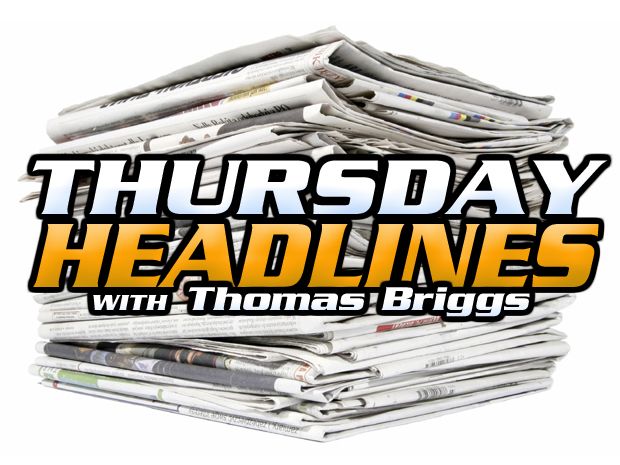 _________________________________________
Be sure to check out the latest episode of The SharpShooter Cast! This week we dedicate an entire episode to reviewing Payback, which we very much enjoyed.
This week's episode covers:
Aaron's insomnia.
How the WWE Network held up during Payback.
A review and analysis of PAYBACK.
Sheamus vs Cesaro continue a trend of GREAT openers.
Kings defeat Black Hawks - awesome Chicago crowd.
Rybaxel vs Rhodes Bros. is merely ok.
Rusev defeats Big E in a short but sweet match.
Bo Dallas steals our hearts.
BNB vs RVD proves WWE is taking mid-card titles seriously.
Daniel Bryan decision makes crowd go wild.
Cena and Wyatt finally have a memorable, but not classic, match.
Paige vs Fox fails to live up to television hype.
The Shield vs Evolution delivers BIG, again.
Final Payback scores.
Listener question: Who are our favorite foreign wrestlers of all time?
And here's the Direct Download! (Right click and "Save Link As")
If you're interested in listening to more episodes, visit our little corner in the iTunes Store. Be sure to leave us a rating! Or, you can always click "More" on the above player, and listen to our entire catalog. Pretty handy.
Finally, if you're like me and have a favorite app not made by Apple to play your podcasts (I love me some DOWNCAST for my iPhone, and iPP Podcast Player for my Android Tablet), here's the RSS Feed for your convenience: http://sharpshootercast.libsyn.com/rss
​_________________________________________
That's all folks! A big thank you to all, and we look forward giving something new (though probably similar) to you next week!
WRITTEN BY: Thomas and Aaron Briggs