Vince McMahon is once again the craziest billionaire on the planet, more details on Kassius Ohno's release, and Shawne Merriman denied by WWE.
With WWE stock prices closing at $14.20 per share yesterday, the company is once again valued at more than a billion dollars. What this means for fans besides the pleasure of saying "Vince McMahon is the craziest billionaire alive"? We're not sure, but we hope the WWE's success leads to all good things. (Wrestling Inc)
While having a number of different revenue streams surely contributed to the WWE returning to the billion dollar club, we at Thursday News Update would love to know how the company is doing with it's primary business model - live professional wrestling attendance.
When the WWE visited San Diego, California several months ago, the arena was merely half full, a far cry from the large crowds drawn a mere five years back. But with new stars like Daniel Bryan and CM Punk now carrying the promotion, one has to wonder if merchandise sales are up.
While those certainly could be contributing factors to the WWE's recent financial success, I think we're afraid to acknowledge that 3-hour Raws may be a significant revenue driver. And if that's the case… Then there's no hope that it'll eventually go away.
But hey, isn't it awesome that this guy is a billionaire?!
_________________________________________
It shouldn't surprise you that not only are we at Thursday News Update wrestling fans, but we're big comedy fans as well. And we LOVE when the two combine and make sweet sweet love. Mick Foley's stand up tour is one example of this kind of pairing, and so are podcasts like Colt Cabana's Art of Wrestling.
This week, one of our favorite comedians conducted an interview with one of our favorite wrestlers. Marc Maron interviewed CM Punk on his podcast, WTF. It's a fun interview that EVERYONE should give a listen. Marc admittedly knows close to nothing about wrestling, and CM Punk educates him on the business, as well as tells his own story. (WTF)
Be sure to also catch the GAC (Got Any Change?) podcast with Marty Jannetty. This week he discusses the dangers of barber shop windows. They're a menace to society!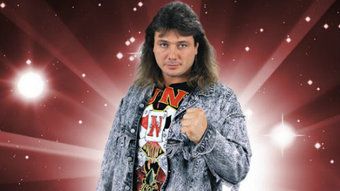 _________________________________________
According to The Wrestling Observer, one of the factors that led to Kassius Ohno's release from the WWE was his displeasure with others being pushed ahead of him. Ohno expressed his issues with others, and apparently they reported back to WWE management, which sealed Ohno's fate with the company. So basically, those who Ohno confided in snitched him out. And you thought YOUR coworkers were dicks. (Wrestling Inc)
_________________________________________
More news out of The Wrestling Observer! While the WWE did give him a tryout a few weeks back, Shawne Merriman will NOT receive a developmental deal from the company. Merriman, a former NFL star and perennial F--- up, apparently didn't look good in the ring, and was quickly winded.
Merriman disappointing yet again came as no surprise to we at Thursday Headlines, as we witnessed his rise and epic fall when he was a San Diego Charger. Calling Shawne Merriman a waste of potential would be an insult to draft busts everywhere. (Wrestling Inc)
_________________________________________
Check out the latest episode of The SharpShooter Cast from the Thursday News Update guys! This week we feature an interview with Mike "Sleazy" Nowak from The Wrestling Show.
This episode covers:
- An introduction to Sleazy and his website/podcast.
- INTERVIEW WITH SLEAZY.
- A look at independent wrestling.
- The differences between an independent crowd and a WWE crowd.
- How Sleazy became interested in professional wrestling.
- A review and analysis of "Raw Country". Did it work as a go home show?
- Our thoughts on the Country gimmick.
- Rey Mysterio Jr's big return.
- Is the Miz's apparent heel turn a good thing for all?
- Did WWE do Big E Langston right by putting the IC title on him?
- Thoughts on Xavier Woods big Raw debut.
- Final scores for Raw.
- Questions:
- What are our top wrestling finishers of all time?
- Which is the more disappointing prequel: Dumb and Dumberer or The Phantom Menace?
Here's the STREAM:
Here's the Direct Download.
If you're interested in listening to more episodes, visit our little corner in the iTunes Store. Be sure to leave us a rating! Or, you can always click "More" on the above player, and listen to our entire catalog. Pretty handy.
Finally, if you're like me and have a favorite app not made by Apple to play your podcasts (I love me some DOWNCAST for my iPhone, and iPP Podcast Player for my Android Tablet), here's the RSS Feed for your convenience: http://sharpshootercast.libsyn.com/rss
_________________________________________
Written by Thomas and Aaron Briggs
Email Thomas HERE