The WWE reveals back up plans for television, Konnan is unfiltered on Twitter, and The Miz will have annoying kids with Maryse.
In a UBS Global Media and Communications conference this week, WWE Chief Financial Officer George Barrios spoke candidly about the future of WWE television. A couple of highlights included the possibility of Raw moving to a new network, and the long-promised WWE Netwrok going in an altogether different direction.
According to Barrios, the contract to air Raw and Smackdown on NBCU channels is coming up for renewel in the near future. Although the WWE would like to remain on USA and SyFy (presumedly because fans have become familiarized with those destinations), moving to a new network is a very real possibility. It all depends on how much NBCU is willing to spend for the rights to Raw. And honestly, Raw is a great bargaining chip for the WWE. Ever since the show returned to USA in 2005, USA has not once lost a quarterly ratings race. Raw is a big deal. (PW Torch)
As for the WWE Network, Barrios said that the WWE is continuing its search for a partner to distribute the channel through traditional means. But if the WWE can't find a partner, they're willing to explore the "over the top" method of distribution. Over the top distribution is basically the Netflix model. It would be a subscription service that completely cuts out the middle man - cable companies. The cost of such a Network could be between $10-$15 a month. (PW Torch)
An over the top distribution model is a much riskier venture for the WWE than a traditional cable channel. The WWE would be taking on all the costs for such a network, would require around a million subscribers to just break even, and could be financially devastated if the Network fails.
But there are plenty of benefits as well. Because the WWE would be backing the entire venture, they would reap all the rewards if the Network is successful. They could also avoid all the red tape of dealing with cable companies, charge customers what they feel is fair, and broadcast whatever content they feel best fits their image.
Personally, I hope the WWE goes this route. I absolutely hate cable companies, and believe Time Warner Cable is somehow run by Satan. As someone who has completely "cut the cable" in their home, I absolutely love the idea of the WWE offering me a way to pay them directly for their content. Give me an app for my Xbox, and we're good.
Plus, $10-$15 a month isn't unreasonable, considering the WWE's desire to change their PPV model. If I can pay $10-$15 a month and get "PPV's" on the WWE Network, that sure as hell beats paying $50+ a month to watch just the PPV's through traditional means.
But who are we kidding? The WWE Network is as likely to launch in 2014 as Marty Jannetty is to win the 2014 Royal Rumble.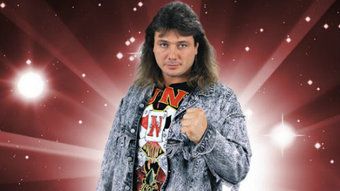 _________________________________________
A script from last January's Royal Rumble has been leaked online, and is now viewable to the public. Now, most of us would say "Who cares?" and "Since the script is for last year's Royal Rumble, who's to say some nerdy guy didn't just type this "script" out in his parents basement?" But there are DOZENS out there who are excited about this leak. What a great day for the wrestling script enthusiasts around the world! Drink some Mountain Dew and crank up the Chumbawamba fellas! Tonight the bell tolls for thee! (SEScoops)
_________________________________________
In a recent interview with The Miami Herald, WWE Superstar The Miz spoke about his upcoming nuptials with former Diva Maryse. When asked about potentially having children, the Miz acknowledged that it wouldn't surprise him if he had an extremely annoying child - a chip off the old block if you will. Admitting you have a problem people, it's the first step to getting help!
_________________________________________
We here at Thursday News Update love ourselves a good old wrestler going through the growing pains of a new Twitter account. Well, good news everyone! Former Mexican wrestling star Konnan has appeared to have permanently lost his diplomatic filter. Speaking his mind about the current state of the Divas division, Konnan said, "they suck. Only Tamina, Natalya and AJ can go." Thanks for listening to the Podcast Konnan! That now makes three awesome Conans I know of! (SEScoops)
_________________________________________
Be sure to check out this week's episode of The SharpShooter Podcast! This week we cover:
San Diego sports talk.
Catholic school kids are vulgar.
Will Hulk Hogan be at WrestleMania 30?
Can Hogan even play a vital role in today's WWE?
A recap and review of the 12/9/13 episode of Raw.
Dean Ambrose puts on match of the night.
Was the Slammy Awards gimmick worth tuning in to?
Which Slammy winner disappointed us the most?
Rave reviews for the final segment (Cena vs Orton).
How should Punk vs Triple H proceed?
Final Raw scores.
Seattle dysfunction.
Aaron defends Natalya as a true talent.
Here's the STREAM:
Here's the Direct Link (right click and "save link as").
If you're interested in listening to more episodes, visit our little corner in the iTunes Store. Be sure to leave us a rating! Or, you can always click "More" on the above player, and listen to our entire catalog. Pretty handy.
Let us know what you thought of the build up to TLC and the Championship unification match!
_________________________________________
Written by Thomas and Aaron Briggs
Email Thomas HERE