WWE Financial Executive George Barrios held a presentation this Monday, providing some key information on the WWE Network. Included in the presentation were such nuggets as when subscriber numbers will be released, the long term plans for the Network, and how content will be added going forward.
According to Barrios, WWE will release subscriber info the day after WrestleMania. If that date seems a little convenient, that's because it absolutely is. WrestleMania 30 represents the first major reason to buy into the Network. To put it in nerd-terms, WrestleMania 30 is like Titanfall for the Xbox One, it's WWE's "killer app".
As great as NXT ArRIVAL was, WWE is leading fans direct to a giant fork in the road. Choose the left and pay $60 for a single event. Go right, and pay that same amount, spread over six months, and get that same event, plus a whole hell of a lot more. As a current subscriber to the WWE Network myself, I can only assume most fans are going to choose the Network over traditional Pay Per View. And that's exactly why WWE is waiting to release subscriber data until after WrestleMania. Every sell after Mania is a whole hell of a lot more difficult.
Barrios also described the WWE Network as a "ten year platform", which means that the Network is going to evolve quite a bit in the future. Specifically, once the Network launches internationally, WWE will be looking to subtitle content into several different languages. We've seen wrestling explode in recent years in countries like India, and the WWE wants a piece of that pie. If WWE can successfully convert a large chunk of its catalog for the overseas market, the sky's the limit in terms of subscribers.
Perhaps the craziest information brought up by Barrios in his presentation was the fact that only about 1.5% of WWE's tape library is currently offered on the WWE Network. That works out to about 1,500 hours out of 100,000 hours of wrestling video. Over the next ten years, WWE will release more and more of that content.
Did you guys see Cosmos on Fox last weekend? Remember how your mind was blown at the concept of solar systems giving way to galaxies giving way to universes giving way to multi-verses? Yeah, kind of similar to the insane amount of video WWE currently has at their disposal. And just like space and time, that shit is ever expanding. (PW Torch)
​_________________________________________
Can't get enough of the unique marriage of "Scooby Doo" and the WWE? Fresh off the heels of the release of "Scooby Doo: WrestleMania Mystery", you can now play a "Scooby Doo" flash game on WWE.com. We here at Thursday News Update can only hope that the upcoming movie is as good as the franchises last installment, "Scrappy Doo: Oh, so now the puppy abortion idea doesn't seem so bad!" (SEScoops)
​_________________________________________
This week's TNA Impact! will feature the television debuts of Tigre Uno, Willow (Jeff Hardy being "creative"), and X-Division champion Sanada. More importantly, some dudes named Mark and Frank will make their debuts as fans at the Impact Tapings. This makes for major news, as TNA has now doubled their fan base. (SEScoops)
​_________________________________________
And finally, according to the New York Post, former WWE Diva Stacy Keibler is pregnant. Now I know all you nacho heads are just going to drink the kool aide and assume her new husband Jared Pobre knocked her up. But we here at Thursday News Update aren't buying that crap. We know, just like all of you, down in our hearts that the man who knocked up Stacy Keibler is the same slippery bastard who stole the former NFL cheerleader from George Clooney...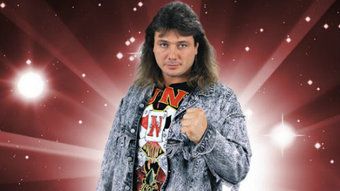 ​_________________________________________
Be sure to listen to this week's SharpShooter Cast, which should've been titled: Daniel Bryan wins at life.
This week's episode covers:
Tom reviews Smackdown for TJR Wrestling.
Aaron's addicted to Bates Motel.
WWE Network talk.
Daylight savings time is ruining the Briggs Bros lives.
A review and analysis of the 3/10/14 episode of Raw.
Daniel Bryan conquers the universe.
Occupy Raw segment leads to fans getting everything they want.
Was Bryan working two Mania matches always the plan?
Hulk Hogan announces Andre the Giant Memorial Battle Royale.
Bray Wyatt and John Cena cement their match at WrestleMania.
Sheamus vs Christian was Aaron's favorite match of the night.
Shield vs Rhodes Bros was Tom's favorite match of the night.
Our thoughts on the Undertaker's promo.
Final grades for Raw.
Here's a STREAM of the episode:
And here's the Direct Download! (Right click and "Save Link As")
If you're interested in listening to more episodes, visit our little corner in the iTunes Store. Be sure to leave us a rating! Or, you can always click "More" on the above player, and listen to our entire catalog. Pretty handy.
Finally, if you're like me and have a favorite app not made by Apple to play your podcasts (I love me some DOWNCAST for my iPhone, and iPP Podcast Player for my Android Tablet), here's the RSS Feed for your convenience: http://sharpshootercast.libsyn.com/rss
​_________________________________________
Written by Thomas and Aaron Briggs