Our 3rd annual yearly predictions column. It's a big one. Check it out!
John Canton: Welcome to the third annual TJRWrestling staff predictions column where our writers do our best to predict things that we think will happen over the course of the next year in professional wrestling or sports entertainment as WWE calls it.
This is a really long column, so I'll keep the intro concise. I emailed every writer on staff one week ago and asked for five predictions. The rules are that you can only write about 200 words for each one (some went over - those heels) because it's a lot of reading. We did not send our predictions to everybody. You might see similar predictions due to that reason. That's the point. The predictions can cover anything related to WWE or any other wrestling company. It's not just a WWE column, but as you'll see most of it involves WWE. I asked for predictions that are mostly serious. As you'll see, that wasn't always the case.
Here are the predictions in the order that they were received with Twitter handles beside the name. Follow all of us on Twitter. It's not creepy. It's cool.
Mike Holland (@DharmanRockwell)
1) Daniel Bryan Will Get An Actual Run With the Unified Championship
There can be no doubt that number one on just about anyone's list of unfortunate things in the year that was 2013 was the flim-flammery surrounding Daniel Bryan's quest to wear the most important title in professional wrestling. Two times with the title belt adding up to a grand total of not even two days is certainly not the way to treat the performer universally acknowledged as the best of last year. From Curtis Axel preventing him from a Money In the Bank win (remember THAT?) to the swerves perpetrated by head of the Authority Triple H and running buddy Shawn Michaels, nobody encountered such disappointment as the pluckish Bryan. Unless, of course, you count his many fans.
I firmly believe that some of the fictional storyline regarding the concerns about Bryan as champion is true. But I believe even more strongly that the McMahon family has always been about responding to crowd reaction, and the fact that they've anchored poster child John Cena to Bryan on more than one occasion demonstrates just how strongly that pull is right now. Regardless of what may happen with Bryan's current arc with the Wyatts, he is destined to get a run with the big belt that has eluded him for so long. The way the cards are shaping up now strongly indicates that we might be waiting until after WrestleMania to see this vision achieved, but be patient: his big run is coming, and it will be in 2014.
2) Hulk Hogan Will NOT Wrestle in 2014
I'm not sure if this is a prediction or a wish, but I'll take either one. Hogan appears to be finished up with TNA, at least for the moment, and there can be little doubt with the way WWE has been surreptitiously promoting it that Hulkamania is due for a return trip through a WWE ring very shortly. While I can't discount the rampant egomania of the former Terry Bollea, there are several factors going against a 60-year old man wrestling again.
The biggest would be his physical limitations at this point. It would frankly do more harm than good to have him involved in ring action. In addition, working him into a match isn't a great fit with the current roster makeup and his aura is such that you could do just about anything with him and it would still feel special. Hogan being back for WrestleMania is nearly a lock at this point, but don't expect him to be more than peripherally involved. As it should be.
3) Undertaker's Last Match Will Be Against Brock Lesnar
Notice I'm not saying whether that's this year or next year, because that will depend on this year's match (which is definite in my view) and the availability of both men. Both Taker and Lesnar are one-of-a-kind spectacles, and it's fitting that Taker's final win at WrestleMania will be against another part-time performer who is capable of putting up big spot after big spot in what would be the ultimate test of the streak. The fact that Lesnar's manager, the nefarious Paul Heyman, has past history with the Dead Man in the WWE is the icing on this very delicious cake.
While everyone in the WWE wants to be the next one to wrestle this match, Lesnar makes the most sense. He's a loose cannon with nothing to lose and a perceived lack of respect for the veterans of the business. Dropping this seminal match means absolutely nothing to him, and even if Undertaker wins, which he certainly will, it's a simple strategy to show Lesnar's dominance by having Taker hang up the boots due to injuries sustained in the match. Talk about one hell of a push for Brock following this one.
4) Sami Zayn and Paige Will Debut and Have Success
There are plenty of candidates in NXT who could make the big leap, but these two have 2014 written all over them. WWE's Divas division is a sad state of affairs right now, monopolized by the excellent AJ Lee and not much else. That's the perfect opportunity for Paige to take her NXT Women's Championship and head to the big dance. She has the indy cred to make it work and has put on some amazing performances already. Time to move up the ladder.
As for Sami Zayn, the former El Generico, the time is right in the WWE for him to make his move as well. Zayn his a ton of experience with just about every major promotion out there and comes from the same mold that has produced so many hot commodities currently in World Wrestling Entertainment. The potential combinations of matchups for him should excite every wrestling fan already. Zayn would make for an excellent Money In the Bank winner ideally, but will make a splash either way. Big things are coming for the both of them in the near term.
5) Sheamus Will Turn Heel
This prediction really hinges on whether CM Punk will be turning heel, which is bound to happen at some point provided he remains with the WWE, but I think Punk garners too much of a reaction from the crowd at this point to really go home again. As for Sheamus, he's been missing from regular action since August due to injury, but it feels like a heck of a lot longer since he was really relevant. WWE's glut of top-tier face performers, as well as the lack of reaction for Alberto Del Rio and Randy Orton, means you can be sure the big Irishman will be resorting to his heelish ways before too long.
Sheamus's anti-bullying crusade seems a little forced anyway, and his underrated KOTR run made clear that he is quite capable of being one badass individual when given the chance. There is no question the company is high on him, and the best way to make a statement with him is to give him another run against the top faces of the company. It's none too soon for me, as his character has grown bland and one-dimensional and could use a refresher.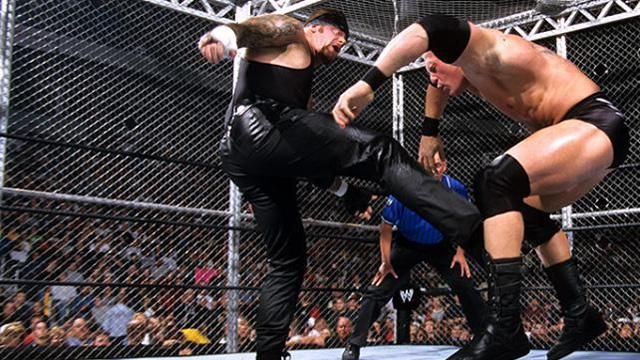 Hugh Firth (@HughFirth)
1. Brock Lesnar versus Undertaker will not only happen but will be the match of the year
The big talk is that this will happen and with Brock making an early return to WWE with, potentially, three PPV's in a row to look forward to, the build-up could be huge. I think, similar to the use of Paul Bearer last year, WWE might well look to the past and the bad blood between the two. This is not only the storied wrestling history but that all so brief confrontation at UFC 121. Obviously, Taker will remain 'in character' but with Heyman as Brock's mouthpiece this will build to a brilliant conclusion at WrestleMania. It will be violent and it will be a combination of MMA holds and classic wrestling moves. The ending? Taker's arm is broken in the kimura lock but he fights back with a one-armed tombstone for the win.
2. Sami Zayn will win the Intercontinental Title
We're seeing more and more great debut years from NXT wrestlers including The Shield and The Wyatts to Big E Langston. Sami Zayn will be not only the next big debut but he will be given a big title push early on. He's already shown that losing the El Generico mask has not hindered him in the slightest and given how over he is with NXT fans, I forsee the WWE faithful embracing him as he beats whichever heel ends up taking the title from Big E (maybe Seth Rollins depending on how quickly The Shield break-up). Either way, give it a few years and he'll be the 'new big little man' in WWE to rival Daniel Bryan.
3. Antonio Cesaro wins Money in the Bank
It's all gone a little bit quiet for Cesaro after a cracking third quarter of 2013. He is still in one of my favourite tag-teams but it feels like this is the year he breaks out. Swagger has improved greatly working with Colter and Cesaro but he's won the briefcase before and had a WrestleMania main event last year. Creative know the crowd loves the 'Cesaro Swing' but he also has moves like the uppercut and the very impressive Neautralizer. I could see Cesaro turning face and cashing in via a moral method ('I'll challenge you next week'). However he does it, I see him successfully cashing in and being a strong champion for a couple of PPV's.
4. Paul Bearer will be inducted into the WWE Hall of Fame by The Undertaker and Kane
This one is a bit obvious I suppose but I see him getting inducted by the two men he's most closely associated with. Kane will do the talking but I see Taker appearing at the HOF Ceremony (which he often doesn't) but doing it in character and not saying anything but leaving with Kane and the urn. It would be a fitting end for the best manager in the business and would feel appropriate for the Brothers of Destruction too.
5. Goldust versus Cody Rhodes will be the (second) best match at WrestleMania XXX
This will happen and, if it wasn't for my Taker and Brock prediction, would be the best match of the night. The two brothers have wanted it for years and everything is now set in place for the tag-team loss, argument, turn (probably by Goldust) and match at the big one. This would be a dream come true for the Rhodes Boys and, with a little help from Dusty, will be the best storyline leading up to the PPV. It will be a back and forth match before Cody pins his brother and they hug in the ring and Goldust apologises for his treachery. (Second) best match of the night. Period.
Lonestar (@LonestarTJR)
1. The Intercontinental Championship will absorb the United States Championship.
I'll start with an easy one. With the WHC and WWE championship now unified into a title whose combined official name I don't even remember, I highly doubt the big E will let two less important singles titles exist. Speaking of large vowels, I'm thinking it'll be Mr. Langston himself that wins whatever form of unification match they come up with.
2. John Cena will win the WWE Championship again.
A year without John Cena holding the major championship sounds like a year in which freedom fighters from the future have gone back in time to wipe him from existence. John has already tweeted at least once since 2013 rolled into 2014. So yeah, John Cena as WWE Champ.
3. Roman Reigns will be among the final four participants in the Royal Rumble.
I've barely even begun to ponder the implications of a Unified Championship upon the Royal Rumble match, but with all the big names returning for Mania and therefore having matches to set up, I don't think Reigns will miraculously win a ticket to the main event. I'll be surprised, however, if he isn't featured prominently and for prediction purposes I'll say he ends up in the final four.
4. Mojo Rawley will win the NXT Championship.
If you're a reader of my charming and insightful (and occasionally boner-rific) NXT reviews, you already know that I think Mojo Rawley will work his John Cena impression all the way to the NXT Championship. And now all you people that only read Bossman John's articles know that as well.
5. Antonio Cesaro will wrestle on the Wrestlemania 30 PPV broadcast.
Every year it seems like somebody doesn't get a spot on Mania that should. Last year's travesty was Antonio Cesaro. Since then Cesaro has wrestled his ass off against everybody from Sami Zayn on NXT to Daniel Bryan and Sheamus on Raw, all the while cultivating a much better character under the Real Americans tag team and showing off his freakish strength. I'm pretty sure important people in the company have noticed and this time there's no way in hell that he doesn't get at least a quick match on the grandest stage of them all.
William Math (@pingvinorkestra)
1: Evan Bourne will return, Air Boom will reform, but Kofi will turn heel
Evan Bourne has been out for what seems like forever, he must be due a return at some point. The WWE tag team scene is healthier than it has been for a very long time, and with Kofi doing much of nothing (as he has for years), Air Boom will reunite. They were a genuinely exciting team, Kofi's deficiencies hidden and Bourne the perfect face-in-peril. Air Boom would be a fantastic addition to the division. The tag team split and individual heel turn is largely overdone, but out of all the wrestlers on the WWE roster not many are in need of freshening as badly as Kofi Kingston. A rushed middling turn against a guy like The Miz gives Kofi no impetus, but doing so against a long-term partner and a crowd sympathy magnet like Bourne could lead to new legs in the Kingston character. I expect this in 2014.
2: Sami Zayn is going to take the main roster by storm
I will be shocked, nay appalled if I'm the only one making this prediction. Everyone who knew the work of the generic luchador El Generico knew he could be a success on WWE TV, but did anyone truly imagine him talking NXT by storm so quickly? The Full Sail crowd is the WWE's smartest, and add that to the fact that Sami Zayn might just be the best babyface in professional wrestling today and you have a man who can legitimately claim to own that house, and own that show. He will be called up to the main roster this year, and he will own that too. A midcard title could be in his future, but he'll be well situated come December 2014.
3: Solomon Crowe will take over NXT
When Sami Zayn makes his way onto the main roster, the NXT crowd will be left with a big ol' hole in their hearts. This hole is going to be filled by Solomon Crowe. Solomon who, I hear thee cry? Known on the independent scene as Sami Callihan, Crowe went from being a 300+ pounds rookie to one of the best wrestlers in the States, as well as one of the most respected. He signed for WWE in 2013, and has taken on some sort of hacker gimmick. The gimmick itself could go either way, but Crowe has enough wild-eyed magnetism and in-ring charisma to make anything in professional wrestling work. Sami Zayn will vacate his house at Full Sail, and the lease will be handed over to Solomon Crowe.
4: Rey Mysterio will face Sin Cara at WrestleMania XXX
It seems that Hunico has taken over the Sin Cara gimmick full time, which bodes well for it's long term future. It's a big shame that Mistico had the problems that he did, and here's hoping things improve for him, but Hunico also deserves this chance. The Sin Cara character has legs too. Rey Mysterio doesn't have too many years left in him, and WWE has made inches towards wanting to break some record about the most people wearing masks in the same building at the same time. The Rey Mysterio/Sin Cara match will finally happen this year at WrestleMania.
5: Ethan Carter III will win the TNA World Title
Derrick Bateman was underused in WWE. He has some of the most natural charisma you could imagine, incredible timing and better then decent in-ring skills. Since moving over to TNA, he has been on the receiving end of a mega-push as Dixie Carter's nephew, Ethan Carter III. With Dixie taking a bigger role on-screen, expect to see Ethan feature heavily at the top end of the TNA card. A title run is definitely in his future.
John Canton (@johnreport)
I realize that last year my predictions were too easy so I decided to make them a bit more difficult this time.
1. John Cena will not hold the WWE World Heavyweight Championship in 2014
I think that's a pretty bold prediction. Since Cena won his first WWE Title in 2005, the only year where he didn't hold either the WWE Title or World Title was 2012 (thanks to CM Punk's 434 day WWE Title reign). I'm predicting it will happen again this year. Why? Because I don't think Cena needs to be involved with the WWE WHC anymore. He can have other feuds. Watching Cena chase the title is a thing of the past. There are so many other guys that could be at that level this year that I think Cena won't hold it. The fact that there's only one major title also helps this prediction.
2. The Real Americans, The Usos and The Prime Time Players will all hold the Tag Team Titles
I love the tag team division in WWE right now. There are so many good teams that put on consistently great matches every week during every show. I think the Real Americans, Usos and Prime Time Players all deserve a run with the tag titles too. Of those teams, I think the Usos have the best long term credibility as a team because they're twin brothers who likely won't break up any time soon. The Real Americans and Prime Time Players could definitely split this year, but I hope not. The tag division needs teams to retain its credibility. Moving the tag titles around is a good way to keep teams together and raise the importance of the titles. I think the team of Cody Rhodes & Goldust will drop the tag titles soon to the Real Americans, then they will split up with Cesaro going face while Swagger remains a face and then it's time for a tag title run for the Usos.
3. Sami Zayn will win the Intercontinental Championship
This feels like a bold prediction to me because he's not even on the main roster now and I'm predicting that he will win gold this year. He's not even on the main roster right now. Hopefully he's there soon because I believe once he's a featured performer on Raw & Smackdown every week he will stand out from the pack. He's shown that on NXT. He can do it on the next level too.
4. Roman Reigns will win the only Money in the Bank match
It's a pretty straightforward prediction. I think there will be one Money in the Bank match at the PPV that is now taking place in June and Roman Reigns will be the guy to win it. I think it's obvious he's getting a push. I think it's too soon to do it early in the year, so the summer time would make the most sense to me.
5. Kurt Angle will return to WWE
This is the one that I hope is true more than anything in this column. I'm a huge Kurt Angle fan - always have been and will be - and I think it's about time he returned "home" for one final run. He mentioned in an interview recently that his TNA deal is up in September and at age 45 he likely can't work the kind of hectic full time schedule he previously had in WWE. However, there is room for him as a part time legend that can still have great matches. I want to see Angle vs. Bryan, Punk and even Cena one more time. It's been eight years since he left. I hope he can return this year.
Nicholas LeVack (@NicholasLeVack)
1. Daniel Bryan and Batista will feud heading into SummerSlam.
With Vince McMahon still sifting through his hand before deciding the WrestleMania card, I thought maybe Daniel Bryan and Batista could wind up opponents at WrestleMania provided they both get passed up on either challenging the WWE Champion or the Streak. However, I'm confident Batista will debut as a face and stay that way for at least the first few months of his return.
As for the summer, WWE will need a big program and they certainly don't have enough full-time main event heels, so it wouldn't surprise me to see Batista make the turn for a SummerSlam feud against Daniel Bryan, with whom he had a surprisingly electric five-minute match on Raw during the first season of NXT. I would absolutely love to see what these two could pull off with more time, especially now that Daniel Bryan is an established Superstar and not just a "Rookie." Also, Batista is so antithetical to Bryan's image and beliefs – not to mention that Dave's already shared a few disparaging remarks about Bryan on Twitter – that I believe their characters would have excellent chemistry.
2. After The Shield disbands, Dean Ambrose will be the only one to stay heel for the rest of 2014.
We've already heard rumor after rumor about the WWE's interest in turning the hulking, blue-eyed, related-to-The-Rock Roman Reigns into a babyface. Seth Rollins, being the most acrobatic and exciting member of the The Shield, I could also see making the turn for a run in the mid-card. That just leaves Dean Ambrose, who I see very little in the way of face potential, except for maybe years down the road after possibly becoming an established Superstar fans love and embrace for his craziness and unorthodoxy. Until then, Ambrose is the nastiest, most vile, best-spoken member of The Shield, and I'd like to see that emphasized by remaining heel after The Shield dissolves.
3. Cody Rhodes will turn heel on Goldust.
To some it might see backwards considering Goldust already looks like a Sith Lord, but I'm not confident Goldust will be the one to turn heel in order to put Cody over as a face. One reason is that Goldust is way more over than Cody. Typically a heel turn works better when the less popular face turns on a more popular face. Also, Cody has thus far failed as a face. It may sound harsh and I don't mean to say he's terrible, but his character has lacked all the depth and nuance of his heel persona as it developed from dashing to grotesque to an amalgam of the two in 2010 and 2011. Cody was easily one of the highlights of the roster as a heel. I think he's adopted his in-ring style well for popping the crowd as a face, but his character is still a far cry away from engrossing. Plus, WWE really does need a few more established heels, so why not use the surprisingly over Goldust to solidify Rhodes as a villain to be reckoned with again? I'm sure Dustin would be more than happy to put over his younger half-brother.
4. Mark Henry will legitimately announce his retirement.
People have been guessing this for years, so I don't think I can say much that's new. He's old, he's injury-prone and there's not much left to do in his career that the WWE will let him do. Plus, they already teased Henry's retirement in 2013, which says a couple things: one, retirement isn't just a subject of Internet ramblings, but a serious consideration for Henry himself and likely the people backstage; and two, now that they've already teased a retirement and used that to catapult Henry to a WWE Championship match, they probably won't use that story premise again, leaving even less story opportunity for Henry in his waning career. It may have been said time and time again, but I believe 2014 will be the year Mark Henry finally and legitimately says goodbye to the WWE Universe.
5. The WWE Network will be a pleasant boon to the company, but nothing earth-shaking.
I think WWE was smart to forego the television route in favor of a Web-based model, especially considering 2013 was the first time in the history of flashing living room boxes that, according to my Communications Law professor, television experienced a downward trend. This could just be a small setback for a still-thriving industry, but I believe the writing is on the wall for the Internet usurping television's throne as the primary medium for mass media communication.
The WWE relocating their network to the Internet allows people like me, who do not currently have cable, don't want to ever get cable, but are Internet-savvy, to enjoy their service. Even so, by avoiding the costs of a premium cable network I believe they'll definitely make returns, but at the same the profits will only be ancillary to what they make from their traditional television programs and other established revenue streams. Fortunately, we'll find out more in just a couple short days. Hopefully I haven't spoken too soon.
Heather Hickey (@kickyhick)
1. Rey Mysterio Will Retire At WrestleMania XXX
Rey Mysterio has been absent approximately 9 times over the last 15 years, due to injuries, surgeries, illness, and wellness policy violations. He just turned 39, which isn't old by Ric Flair standards, but Rey started his very high-risk career at the age of 14. His most recent return has all the signs of a career winding down: it was delayed to begin with, opting for tag matches rather than singles, and wearing the dreaded Shirt of Shame. He is a beloved wrestler who we all want to see have one last run - no matter how short - rather than an unforeseen career-ending injury. WrestleMania XXX offers all the grandeur that he deserves, and on a safe, short timeline. You know who I'd like to see retire him? Dolph Ziggler. He's got something to prove, and needs to be a heel.
2. Stephanie McMahon Will Wrestle
Have you noticed? Stephanie McMahon has been looking increasingly trim each time she struts down that ramp. I'd think little of it, except that she was also featured with Triple H in a fitness magazine, hangin' and bangin' in their home gym. She's inserted herself into a few segments with the Divas. She's at a stage of her life (presumably finished having children, but not too old) where one last run might seem within reach. This is a highly competitive person, who, like her husband, may crave one last adrenaline rush. Perhaps against Natalya, with whom she has shared family history, or who are we kidding, AJ - because McMahons only mess with the best.
3. Chris Jericho Will Come Back In The Summer
It isn't a year if Chris Jericho doesn't come back, baby! He is the king of keeping things quiet, so we likely won't see it coming (proving that you can keep your shit tight if you're careful). Jericho has a third biography coming out in September, and there are currently no Fozzy tour dates scheduled. His web show was a fun diversion, and he's got a podcast now (I will hand it to him, he's a multi-tasker) but the best way to promote that book will be in the ring (baby!). Money In The Bank would be perfect - he invented it, and he doesn't need to go one-on-one to knock the ring rust off.
4. Fandango vs. Big E at WrestleMania for the I.C. Title
Both Fandango and Big E Langston have found their grooves in the last few months. While neither possess the skill to be considered legends in the making, they are capable wrestlers with unique gimmicks (factoring in Summer Rae's improvement as a sidekick, and Big E's huge personality potential). I think they'd be a neat match-up. Big E's got that unflappable demeanor in the face of Fandango's cocky preening, and Fandango will have to out-wrestle the burly powerlifter. Neither of them is occupied right now, so build to WrestleMania and have Big E put his title on the line. Fandango will be so confident that he'll bargain Summer Rae in the process.
5. The Undertaker Approaches Senility
The Undertaker will be a surprise entrant in the Royal Rumble, and during the match he will get an assist from The Miz in dispatching several opponents from the ring. He will turn to The Miz and give him a nod of acknowledgement before tossing him over the top rope. The Undertaker will not win the Rumble, but the next night on Raw he will join forces with his new ally, forming a tag team called The MizTakers. For a few weeks, they will obliterate the competition (with The Undertaker getting every pin, and never tagging in The Miz). They will also pop up in segments when something stupid is happening, and say, "Boy, that was a MIZtake!" Insert gong sound, and The Miz ending up in a dark match against a Funkadactyl.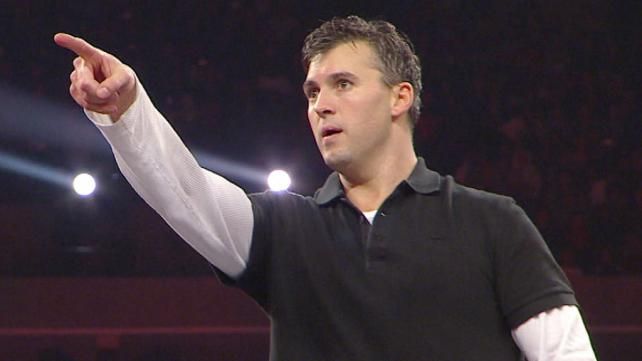 Steve Melo (@MeloOutTJR)
1. Brock Lesnar vs. Daniel Bryan will happen
With the return of Brock Lesnar once again to the WWE and the rise of Daniel Bryan, I think it is only a matter of time until one of the best heels WWE has right now faces one of the most over superstars they have on the roster at the moment. I don't expect this Wyatt family thing with Dbry to last very long. I think it will be a temporary storyline until he comes to his senses just in time for Wrestlemania 30. And when that settles, I personally feel that sometime after that or quite possibly at Summerslam these two could have tremendous chemistry and have an amazing match with Daniel Bryan going over. It wouldn't be the first time and certainly won't be the last time where you have a match with the underdog type trying to overcome the odds against an unstoppable force, but it could definitely be one of the more entertaining ones if done properly.
2. Dean Ambrose will become a top heel
If there is one thing that most people can agree on, it's that the shield have been a breath of fresh air when it comes to WWE programming in 2013. All three of these guys delivered great matches throughout last year and even though it looks like the company is going to go with pushing Roman Reigns as the next big thing and new babyface, don't rule out the greatest that is Dean Ambrose. I do expect that this is the year that the shield will disband and each guy will go their separate ways. But I also expect great things for all of them, in particular Dean Ambrose becoming a top heel in the company. His ring work, his mic work and just the way he carries himself in the ring and the great matches he puts on leave no doubt in my mind that all of the potential in the world is his for the taking. All we as fans have to hope is that WWE gets behind him as well.
3. Hunico will prove to be a better Sin Cara than the original Sin Cara
When Sin Cara first debuted in the WWE, I was excited. It was new and fresh and obvious that Mysterio's better days were behind him. Then there were reports that he was injured and would be out for a while. With his popularity on the rise and merchandise sales doing good, WWE had to keep that momentum going. So what did they do? Enter Hunico, a wrestler who was stuck in developmental hell it seemed until this opportunity came long. Personally I loved it when Hunico was Sin Cara. Matches seemed better then all of a sudden he started displaying heel tendencies. That's when we found out that there had been an imposter Sin Cara causing havoc in the WWE and the two had an extremely short lived and poorly executed feud that had potential to be so much better. Fast forward to today and once again Hunico is under the mask portraying the original Sin Cara. He is a solid worker in the ring and I think with him finally becoming Sin Cara that the gimmick can finally take off.
4. Shane McMahon will return to feud with Triple H
Fantasy booking time! Imagine this for a second. Triple H and the Authority start becoming even more power hungry and ego driven than ever before. Vince sees this and tries to take back control only to be taken out. Time passes. The Authority grow stronger and out of the blue, It's not Vince that returns but his biological son Shane. He cuts an intense promo saying how he left WWE years ago because he had predicted Triple H and Stephanie taking over instead of him. "I was angry at my father for taking away what was rightfully mine. But I have forgiven my father. I have forgiven myself even, but you I cannot forgive Hunter. You and my sister have something that belongs to me and I want it back. I have returned to claim what should have been mine from the start so you can either give your power up willingly or prepare for war!" I like it. It's logical and would make for great entertainment. So expect me to get this one wrong.
5. The WWE Network will be advertised more than the WWE App
It's annoying isn't it? You tune in to try and enjoy Monday night RAW every week and instead of the commentary being completely focused on what's going on in the ring, they are tweeting or letting you know what is trending on the twitter or demanding and reminding you to download the WWE app every 10 minutes it seems. #idontgiveacrap #playbyplayplease. Annoying isn't it? Now imagine how much they are going to ram this new WWE Network down our throats and reminding us to subscribe each and every week? The excitement is killing me softly. But in all seriousness, from what I read it is now going to be an online based service, kind of like Netflix but instead with all WWE content. Plus if it is only going to be $10 a month with the bonus of being able to watch pay per views, sign me up! Shut up and take my money. Just don't remind me between each match or tell me to download the app or what's trending. Entertain me WWE. #thankyou #thatisall
Christian Michael (@Christian_973)
1. Hulk Hogan will become the babyface manager of The Real Americans.
This is probably more of wishful thinking on my part but I think it makes sense. If Hogan is going to work WrestleMania XXX, the logical feud to put him into is with Jack Swagger and Antonio Cesaro. I'm not here to speculate on how the Hogan/Americans scenario will go down but after WrestleMania, Hogan shows the Real Americans the error of their ways and snaps them out of the propaganda that Zeb Colter is spreading. The Real Americans become a babyface tag team with Hogan behind them and end up winning the Tag Team Championships in the summer. This will launch the careers of Swagger and Cesaro for having Hogan with them and maybe if WWE doesn't screw it up, make main eventers out of one if not both of the Real Americans when the team breaks up.
2. Brock Lesnar will win the WWE World Heavyweight Championship.
WWE already set the precedent for having a part-timer win the title when The Rock won the WWE Championship at the Royal Rumble last year. I don't think WWE had Paul Heyman bring up the fact that Brock wants to win the title for kicks and giggles. With CM Punk, Batista, Daniel Bryan, John Cena and Randy Orton around, WWE will have plenty of star power on their shows if the Champion doesn't appear every week. They survived it last year and they can survive it this year. Unlike last year, the payoff to the part-timer winning the title won't be putting over and established main event, hall of famer. You can use Lesnar to drop the belt to someone that needs a big win like that to really launch them to the next level. The difficulty with predicting when Lesnar will win the title is tough because of his schedule. The Royal Rumble may have been a good time but WWE already announced Cena vs. Orton for the title. I wouldn't waste a Lesnar appearance at Extreme Rules this year. I'd save it for either the June or July PPV this way he can drop the title at a big show like SummerSlam.
3. Daniel Bryan will hold the WWE World Heavyweight Championship for longer than 22 hours.
I've been thinking about Bryan joining the Wyatts and I have to think this is the start of something much bigger for Bryan. After the year he had and how over he is he can't play second fiddle to a rookie like Bray Wyatt. I'm thinking this is going to be more like when John Cena had to join the Nexus in 2010 but done the right way. If Triple H is doing this to bury Bryan then it is the height of stupidity and I will no longer watch WWE because I know the company is being run by an egotistical jackass. Whether it's Brie Bella or the fans or CM Punk or The Boogeyman, Bryan will eventually snap out of this and break away from the Wyatts. There will be a big payoff match where he finally overcomes them and puts them in his rearview mirror. He'll then be primed to become the Champion and he'll beat Brock Lesnar for the title at SummerSlam and then carry the title into 2015.
4. Roman Reigns will win the 2014 Royal Rumble Match.
The Royal Rumble Match used to be used to launch guys to the main event. Think of Shawn Michaels, Steve Austin, Rey Mysterio Chris Benoit, Yokozuna, Alberto Del Rio and Batista. When those guys won the Rumble it was the beginning of their push as main event guys. In recent years when guys like John Cena, Sheamus and Randy Orton have won, it hasn't meant anything because these guys have been Champion and in main events before. Reigns is a guy that the fans can buy as a main eventer because he's been destroying top guys for over a year as a member of The Shield. Plus, he's got an awesome finisher and great look for a main event guy. You'll have plenty of star power at WrestleMania this year to help out if WWE is worried about a new comer to the main event in the title match. The only main event guys that should win the Rumble is Punk r Bryan and since I think WWE isn't going that way then it's time to use the Rumble to put someone on the map and that man is Roman Reigns.
5. The Rock will appear live on WWE TV at some point in 2014.
One of the most shocking things I encountered on the Internet in 2013 was how much hate there was for The Rock. I openly welcome any return The Rock wants to make because he brings an entertainment value to the WWE than no one else they have can. The Rock Tweeted recently that he won't be wrestling at WrestleMania XXX. A lot of people take that as Gospel. It's not like wrestlers don't lie about returning. Even if it is true he didn't say he wasn't going to be in WWE at all this year. WrestleMania is going to be so stacked this year that they might not need The Rock's star power at the event but they will for another show. I'm sure they want better numbers for Survivor Series and a Rock/Brock match then could do huge buys is booked the right way. Even if he doesn't wrestle in 2014, I don't see how he can be absent for the whole year when he'll have a ton of stuff to promote and WWE will want to use him to pop a rating.
Brandon Lasher (@WWELasher)
1.) The Usos Will Win The Tag Titles
The Tag Team Division is among my favorite things in the WWE right now. We have about ten tag teams capable of putting on quality matches at any given time. I am amazed when I think of how far the division has come since Triple H supposedly placed an emphasis on it around two years ago. That is why it is time to finally reward its best team, The Usos.
I was amazed when I noticed the Usos have had chances at the WWE Tag Titles since 2010 when they first lost to David Hart Smith and Tyson Kidd at that year's Money in the Bank. They have had shots at the title in every year since but 2013 was their breakout year. Their match with The Shield at Money in the Bank 2013 was arguably the best match on the card. Their amazing series of matches continued at future pay-per-views but still no titles. I think this will change in 2014 as they have been in the spotlight too long and will receive their overdue reward.
2.) Big E Langston Will Win Money In The Bank
Big E Langston is being slowly groomed to be one of the next major stars in the WWE. I think the WWE is playing it really smart with the slow build of his character. He is tagging with the biggest faces like Cena, Punk and Bryan. He is winning title matches in lengthy, quality matches against the likes of Curtis Axel and Fandango. I believe in 2014 his progression will continue and Money in the Bank seems to be the next logical step.
The WWE will likely only have one Money in the Bank match in 2014. The WWE will likely use the match in 2014 to push its up and coming talent. I think Langston will have gone through a successful and lengthy Intercontinental title reign. After Summerslam, the WWE will need a new good guy wrestler to push and Langston will have undergone a successful build. Give Langston a chance to talk (his Twitter and videos are proof of his talent) and the crowd will buy him as a viable contender. The Money in the Bank briefcase will just add to his impressive resume in 2014.
3.) Paige and Sami Zayn Will Debut and Win Titles in 2014
l will admit, I never watched NXT. Over my Winter Break, I just started to watch the show. I am impressed by the format and by the quality of performers. The two that quickly stood out to me were Paige and Sami Zayn. I have no doubt both will debut in 2014. They are well overdue and their skills will translate nicely.
It will go farther than this in 2014. Paige will win the Divas Championship. First, she has already beaten Natalya and is now calling out AJ Lee. AJ seems to be running out of possible contenders on the main shows and it sets up perfectly for a new talent to pull the upset. Paige certainly has the wrestling and mic skills to impact the Divas Division in this way.
Sami Zayn in just a few short months has become the best wrestler in NXT. When you constantly main event nearly every show, it is time to move up. I am sure he will debut and be immediately successful. I see him pulling the upset against Dean Ambrose for the U.S. Title or he will fill the void as Reigns and Langston move away from the Intercontinental title picture.
4.) CM Punk Will Have a Lengthy Title Reign
I still can't believe CM Punk hasn't been involved in the title hunt since February 2013. He has remained one of the most popular faces with great matches with Undertaker, Brock Lesnar and The Shield despite being nowhere near the WWE Championship. But he cannot ignore the main event picture much longer.
He will have a lengthy title reign (at least three months) in 2014. After Bryan and Cena have been used in the main event scene, Punk remains the most viable option. Since he has avoided most of the main event heels, he will be a popular and successful WWE Champion in 2014 as he reenters the title picture. I am looking forward to another "Summer of Punk".
5.) The Joke Ends: JTG Will Be Future Endeavored
At some point in 2014, Vince McMahon will finally notice he pays JTG to do absolutely nothing. Sure it is funny that I can attend Smackdown shows and see "JTG Employment Signs" but I think that it will actually end in 2014.
The reason "enhancement talent" like JTG, Curt Hawkins and Yoshi Tatsu still seem to be employed is so they can lose at house shows. But with literally dozens of talents in NXT waiting to be called up, they won't need those past talents much longer. We will have new stars to lose on Main Event, Superstars and live events. The tipping point is coming for our favorite employment joke. I would like to be the first to wish JTG the best in his future endeavors. I hope he has been saving his money well while he has been getting paid for nothing in the last seven years.
Thomas Briggs (@thjbriggs)
1. Daniel Bryan will carry the WWE Heavyweight Title for the majority of the year.
While I've been pretty vocal in The SharpShooter Cast about how the WWE has mishandled Daniel Bryan's popularity, I think 2014 will be the year of Bryan. He's who fans want to pay to see, and the WWE will be forced to recognize that. While he won't be Champ for the entirety of the year (how could he be, it's already 2014!), he'll get a long sustained run after WrestleMania 30.
2. The US and Intercontinental Titles will be unified.
Simplifying things can be a positive! Unless the Intercontinental Title is used like the former Heavyweight Championship was, with the US Title remaining insignificant and for the lower mid-card, it only makes sense to unify the two belts. I've never been a fan of the US Title, and the Intercontinental has a long and storied history, so expect that to be the Title kept. Consolidating current Titles also opens up opportunities for new Championships to be introduced, like a Cruiserweight Title! The WWE could benefit from some change, and Title unification is the first step.
3. Shane McMahon will once again appear on WWE television.
The success of the current "authority" storyline is still up for debate. But a perfect element to add to it would be the return of Shane McMahon. He's one of the very few likeable members of the family, and could provide great foil for Stephanie McMahon and Triple H. And now that his overseas business has been sold, everything is lining up for this to be the perfect timing.
4. The WWE will NOT change their PPV model, despite the launch of the WWE Network.
One of the greatest reasons to want a potential WWE Network is the perceived change to their pay-per-view business. If the WWE were to create a subscription service over the top network, they could eventually lure fans over by offering PPV's on the Network for no additional cost! And even if the Network costs $15 a month, that's still a hell of a savings versus $45-$55 a month for one big event. That of course assumes you pay for all PPVs.
But due to the inherent risk of launching an over the top network (it's been speculated that one million subscribers are needed to turn a profit), the WWE will continue to make nice with In Demand and NOT change their PPV model. Does it suck? Sure. But it's the safe move.
5. TNA will be sold.
Dixie Carter and Panda Energy have made some poor decisions over their time owning TNA, and things aren't looking too bright for the company at the moment. It looks like Impact's return to Universal Studios was a temporary solution, as the building they shoot in is set to be used by another company late February. So in order for Impact to stay on the air, Carter and co. are going to have to come up with new solutions. My guess is that the company will be sold and management will be completely shaken up. Which makes 2014-2015 a make or break period for the company. Honestly, I hope they make it through the coming storm.
Matt Seagull (@PocketSeagull)
1. The Shield will face the Wyatts at Wrestlemania 30.
I know the dirtsheets have Bray Wyatt facing John Cena, but I don't think they'd actually pull the trigger. I know the Shield are teasing a breakup, but I think having the Wyatts get in the Shield's business will bring them together, and they'll turn face.
2. The Intercontinental Title and the U.S. Title will be unified.
The U.S. title is pointless. Dean Ambrose has been champion for months and has barely defended the belt. The IC title will have absorbed the European Title, Hardcore Title, and now the U.S. Title.
3. Sami Zayn will be called up to the main roster.
Now that Kassius Ohno has been released, Zayn is the most experienced guy in NXT, and I expect him to follow in the footsteps of other ROH graduates like CM Punk and Daniel Bryan.
4. Chris Jericho will return at the Royal Rumble.
He returns around this time every year, and he'll be gone by the end of the summer. The circle of life continues.
5. There will be no first-time WWE World Heavyweight Champion in 2014.
Now that there's only one world championship, and with Batista and Brock Lesnar back and perched at the top of the card, it will be very hard for somebody new to break through. I think if anybody not Cena/Orton/Batista/Lesnar affiliated could win the big one, it'll either be Punk or Bryan, and they've already held the belt before.
Marc "Fozzie" B. (@FozzieMB)
1. Roman Reigns will turn face, which will lead to a match against Brock Lesnar.
I think that Brock is the right opponent to use to get Reigns over as a monster face. This would be a perfect SummerSlam match, and will make the spear a feared move if its used to put away the Beast.
2. The mid-card titles will come back the way the tag team titles did.
I think this is already starting to happen with Langston and his IC title run. Holding the IC title used to mean that you are ready for the next step, or were at least being groomed for it. Same for the U.S. title. At one point they were both considered the number two title in their respective companies. I think that in 2014, they will mean more again.
3. Bray Wyatt will have a fantastic year.
I know he had a pretty good 2013, but I think that this year will be even better. I can even see him holding some gold. If he does get into a program with Cena, I can actually see him getting a WWEWHC match and victory late in the year. The former Husky Harris has found a character that he's comfortable with, and that is always a huge part of a successful run.
4. Daniel Bryan will finally have a run with the WWEWHC.
I want this to happen more than any other prediction. He had a very good 2013 and can actually have a better 2014. In fact, how about this: Wyatt wins the WWEWHC with the aid of Bryan, only to see Bryan turn on him and challenge Wyatt for the title. Bryan already has a clean win over Cena, so he doesn't have that hurdle to jump.
5. John Cena will have a major character change.
I'm not saying he has to turn heel or anything, but we have had eleven years of the same old same old. I think 2014 will be the year that Cena finally lets his frustration boil over and actually acknowledge that things bother him. This will actually give fans a reason to cheer him. I think that with the emergence of Bryan and Wyatt, the WWE can take a chance with Cena.
Matty J. Douglas (@MJDP_GSE)
1. TLC 2014 will feature a classic triple threat Tag Team Championship TLC Match.
To say that last month's TLC Main Event, which pitted John Cena against Randy Orton in a WWE/World Heavyweight Title Unification Tables, Ladders, and Chairs Match left a lot to be desired would be the understatement of 2013. Though I understand why the parties involved couldn't bring the flair that I've come to expect from TLC bouts, it didn't change the fact that they failed to live up to the standard set by the first TLC matches.
The matches between The Hardyz, The Dudleyz, and Edge and Christian were phenomenal spectacles and stole the show. I long for the mayhem and spectacular theatre that those tag team TLC's brought to the shows that they were featured on, and I predict that the WWE will deliver another fun Tag Team Title TLC Match in 2014. I'm probably shooting myself in the foot trying to predict the participants but what the hell, I could see The Usos, a reunited Air Boom (Kofi Kingston and Evan Bourne), and The Wyatt Family (Rowan and Harper) delivering an outstanding TLC match in just under a year's time.
2. Daniel Bryan will shave his beard and CM Punk will lose the Wolverine style muttonchops.
I love these two guys, but something's gotta give when it comes to their facial hair. Daniel Bryan's beard was fun for a while but I think he needs to scale it back, and CM Punk has stuck with his muttonchops far longer than he should have. Hopefully both superstars will come to their senses and readdress their facial hair in the coming year.
3. Dean Ambrose vs. Roman Reigns will be the best rivalry of the year.
I feel fairly confident in this prediction, because I quite frankly don't foresee a scenario where Dean Ambrose or Roman Reigns let the WWE Creative team muck this up. The Shield implosion in impending, and I certainly hope that the WWE doesn't try continue the group once Roman Reigns turns. When he's done, the group should be too.
After that, have the three former members of The Shield compete in a triple threat match at the next PPV, and then have Seth Rollins break away to do his own thing while Dean and Roman continue their heated and personal rivalry. Have Roman beat him a few times in singles competition, but have Ambrose steal the Money in the Bank Briefcase (much better being held by a heel) right from under Reigns' nose in a snake like fashion come July. The story will be a great one to follow throughout 2014, with the heroic warrior Roman Reigns dueling the sinister and duplicitous Dean Ambrose. The matches will be a lot of fun, and with Dean Ambrose carrying the promo load, this feud should deliver on almost every level and the WWE should milk it for everything it's got.
4. There will be a first time WWE World Heavyweight Champion in 2014.
2013 did not feature a single first time World or WWE Champion. Everyone who won the title in 2013 had either held one or both of those titles previously in their career (while Dolph and Bryan's wins felt big, they had both held World Championships in WWE previously), and the only superstar who got a shot at a PPV to become a first time World or WWE Champion in 2013 was Ryback. Long story short, it was the same old faces at the top of the card, and there were absolutely no newcomers to the WWE and World Heavyweight Championship picture.
I believe that 2014 will be a different story. There will be some new faces in the Championship mix, and there will be somebody who will win their first WWE World Heavyweight Championship over the course of the next 12 months, whether it be Dean Ambrose, Roman Reigns, Damien Sandow, Big E Langston, etc.
5. Sheamus' return will underwhelm (and lead to a heel turn).
Does anyone really miss Sheamus? I don't. In fact it was only in doing research into my previous prediction that I remembered he was gone. His return is impending (likely at the Rumble) and I have to imagine the plan is to bring him back as a babyface again. It won't work, because people didn't care that he was gone, so while there may be an initial boom for him, the fans will lose interest quickly.
That is when he will turn heel and become one of The Authority's favorite superstars, playing off the real life closeness between Sheamus and Triple H. It would be a good fit and a welcome change because babyface Sheamus just doesn't work for me.
Andrew Johnson (@TheAEJohnson)
1) Brock Lesnar will wrestle his final match with WWE and it will be against Batista.
I don't really see how Lesnar has lasted this long already. But if he's going to go out, I think it'll be in an early 2000's dream match with another guy that is only mildly invested in wrestling.
2) TNA will finally close its doors for good.
TNA has been struggling for a long time now, but I think were finally at a point where something drastic needs to happen. I think that drastic thing will be that it finally gets taken behind the barn and shot.
3) Rey Mysterio will retire.
This would suck mind you, but part of me wants Rey to finish up while he can still walk around without a cane.
4) Triple H will main event SummerSlam against John Cena.
SHOCKING, RIGHT?
5) Chikara will return at National Pro Wrestling Day.
The writing seems to be on the wall for this one, but you never know. It could be another tease by Quack, which would murder my soul.
-------
John: This was over 9,000 words long, so if you made it through the whole thing we thank you. Also thanks to Steve Melo for the banner up above. He's not a writer for us anymore, but he does most of the graphics so we thought it would be right to have him join us.
If you have any thoughts or predictions of your own, please share them with us in the comments below. I know the staff and myself will be checking it out, so we would love to see your thoughts too.
Lastly, I want to thank the TJRWrestling writers for all they do for this site and for me. I love where the site is right now and am excited about where we're headed in the future too.
Have a great year everybody!